Philadelphia Eagles Lineman Michael Bennett Indicted Over Allegations He Injured Paraplegic Woman at Super Bowl 2017 in Houston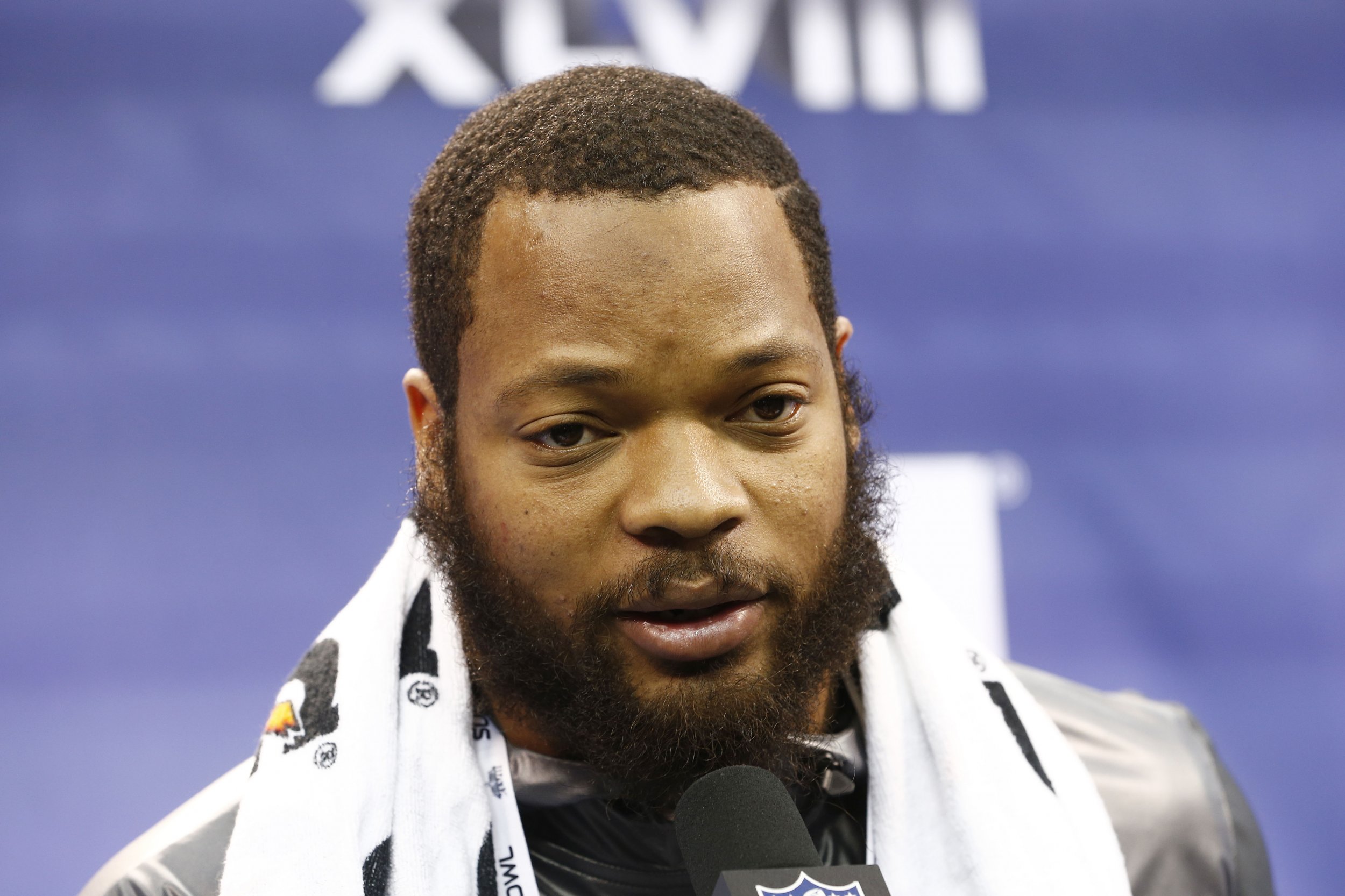 NFL defensive lineman Michael Bennett, newly a member of the Super Bowl champion Philadelphia Eagles, was indicted Friday over accusations he injured a 66-year-old paraplegic woman at the 2017 Super Bowl in Houston, Texas.
Rhe Harris County District Attorney's Office said in a statement a grand jury had indicted Bennett on a "felony charge of injury of the elderly for injuring a 66-year-old paraplegic who was working at NRG Stadium to control access to the field at SuperBowl LI." The charge could carry up to ten years in prison and a $10,000 fine, according to the district attorney's office.
Wrote the Harris County District Attorney's Office in its press release:
On Feb. 5, 2017, Bennett was a spectator and in town to watch his brother, a player for the New England Patriots.

Immediately following the game, Bennett shoved his way on to the field where players were gathering to celebrate.

NRG Security personnel, including the 66-year-old disabled victim, told Bennett he had to use a different entrance for field access.

Instead, he pushed through them, including the elderly woman who was part of the security team.
Reached by Newsweek via email, a representative for the Harris County DA's office said it received the case from the Houston Police Department in December 2017. It would not provide further details on the incident and the alleged injuries sustained by the woman.
The Harris County District Attorney's Office said its prosecutors and Bennett's counsel had been in contact regarding his surrender.
Bennett was recently acquired by the Eagles in a trade with the Seattle Seahawks. He was briefly detained by police after the high-profile boxing match between Floyd Mayweather Jr. and Conor McGregor. He alleged he was racially profiled and threatened at gunpoint. Police said they did not find evidence of excessive use of force.