Philadelphia Health Officials Call for Masks in Public Spaces to Fight Delta Variant
Philadelphia health officials are calling on the city to re-instate mask mandates in public spaces to help fight the rapid spread of the Delta variant.
Although, nearly 61 percent of Philadelphia's population is fully vaccinated and more than 73 percent have received at least one dose, most children have remain ineligible for vaccinations.
The city's health officials are raising concern that more children are feeling the brunt of the recent surge of the Delta variant, which has been shown to be more transmissible, and are asking for masks to return in hopes of protecting younger populations.
"We are seeing a small but disturbing increase in hospitalizations due to COVID-19 among children in Philadelphia," Acting Health Commissioner Dr. Cheryl Bettigole said on Thursday. "It's time for all of us to do what we need to do to protect our city's kids. That means getting fully vaccinated if you haven't yet, and it means all of us going back to wearing masks in public."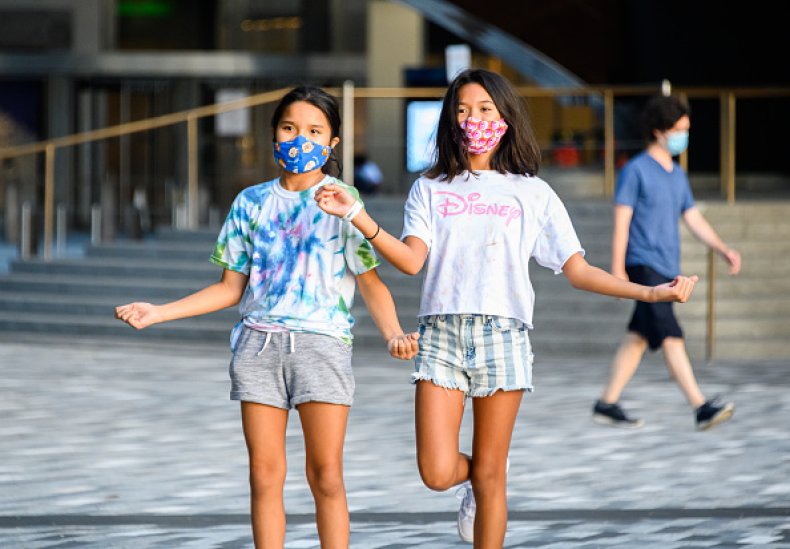 "Kids under 12 cannot yet be vaccinated. They need you to step up," Bettigole continued. "If you still have questions you need answered, call your doctor or our health department staff and get the information you need. And then get it done."
On Wednesday, President Joe Biden said he expected the rollout for vaccines to children under 12 would begin at the end of August before final approval from the U.S. Food and Drug Administration comes sometime in October.
Philadelphia ended its mask mandate on June 11.
But the surge of the Delta variant is causing officials to reconsider bringing back mask orders in hopes of limiting the spread of the highly transmissible strain.
Los Angeles County was the first area in the U.S. to reinstate a mask mandate in response to the rise in COVID-19 cases and hospitalizations.
"We expect to keep masking requirements in place until we begin to see improvements in our community transmission of COVID-19. But waiting for us to be at high community transmission level before making a change would be too late," Los Angeles County Health Officer Muntu Davis said.
Nevada's Clark County has also reinstated a mask mandate for all court facilities.
Health officials are increasingly concerned about kids heading back to school in the fall, warning that schools could see massive COVID-19 outbreaks.
Recently, the American Academy of Pediatrics recommended that all students and staff in schools should wear masks regardless of vaccination status, despite recently updated guidance from the Centers for Disease Control and Prevention that states vaccinated students and staff do not need to wear masks.
On Thursday, Atlanta Public Schools announced that students and staff will be required to wear masks when they return to the city's schools on August 5.