Philadelphia Man Wrongly Convicted and Freed After 28 Years Receives Formal Apology: 'He Was Failed'
A Philadelphia man who was wrongly convicted for a 1991 murder and subsequently spent 28 years in prison has had all charges against him dropped while also receiving a formal apology from the state District Attorney's Office (DAO).
Chester Hollman III, 49, was released from prison—where he had spent more than half his life—15 days ago after a judge cut his life sentence short, 6ABC Action News reported.
In an emotional hearing on Tuesday at the Stout Centre for Criminal Justice, officials from the DAO apologiZed to Hollman for the miscarriage of justice, noting that it was "near-impossible" that he committed the crime.
"I apologize to Chester Hollman. I apologize because he was failed, and in failing him, we failed the victim, and we failed the community of the city of Philadelphia," said Assistant District Attorney Patricia Cummings, head of the Conviction Integrity Unit at the DAO, according to The Philadelphia Inquirer.
Cummings and heruUnit recently completed a 15-month reinvestigation of the case at the request of Hollman's defense lawyer Alan Tauber, uncovering several issues—including that evidence in police files pointing towards another suspect had been suppressed.
Hollman was arrested shortly after the murder of Tae-Jung Ho, a University of Pennsylvania foreign exchange student who was shot dead on August 20, 1991, at around 1 a.m during a botched robbery.
In 1993, he was found guilty by a jury despite pleading his innocence. One of the key points of evidence in the trial was that Hollman—who did not have a criminal record at the time—was driving a white Chevy Blazer on the night of the killing with a license plate that had "YZA" as the first three letters.
But in a twist of fate, the suppressed evidence shows that there was another suspect who was also driving a white Chevy Blazer with a YZA plate that same night.
"There were numerous other people that had rented white Chevy Blazers from Alamo Rental Car in Philadelphia that were out on the road that night," Cummings told 6ABC. "We, our office, continued to fail to disclose the information regarding the white Chevy Blazer and the link between what we believe is the alternative suspect, that car and the crime."
Common Please Court Judge Gwendolyn N. Bright also criticized the "lack of integrity" in the DOA throughout the murder trial and subsequent appeals over the years, in which key witnesses recanted their testimony.
"This is one of those bittersweet moments where [there is] joy in the fact that justice has been served, but sadness in the fact that it has taken so long," Bright said during the hearing, The Inquirer reported.
Hollman—who had always maintained his innocence—thanked those who had fought for him to be released saying he felt relief at the decision.
"I've been trying to envision this moment. I didn't think it was ever going to happen," he said.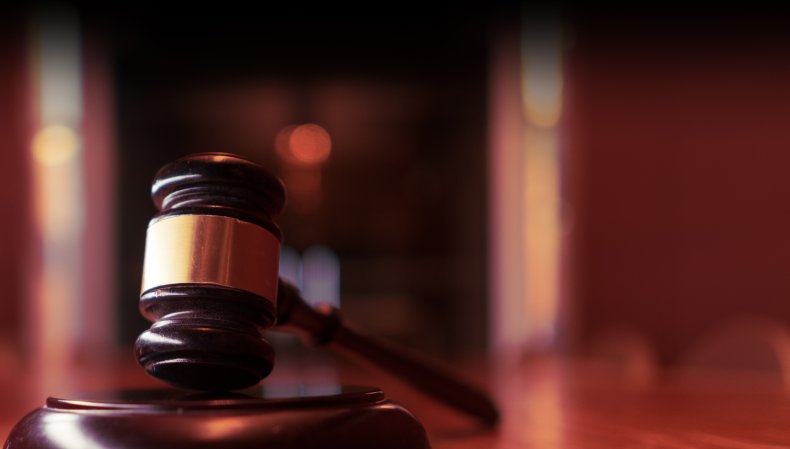 Philadelphia Man Wrongly Convicted and Freed After 28 Years Receives Formal Apology: 'He Was Failed' | U.S.