Philadelphia Police Commissioner Richard Ross Abruptly Resigns After Sexual Harassment Allegations
Philadelphia Police Commissioner Richard Ross abruptly resigned on Tuesday amid allegations of sexual harassment as well as racial and gender discrimination in the department.
"Today, Commissioner Ross tendered his resignation. I am disappointed, because he's been a terrific asset to the Police Department and the City as a whole," Philadelphia mayor Jim Kenney announced in a statement.
"New allegations of sexual harassment as well as gender and racial discrimination among the rank and file have recently been brought to my attention," the mayor added. "While those allegations do not accuse Commissioner Ross of harassment, I do ultimately believe his resignation is in the best interest of the Department."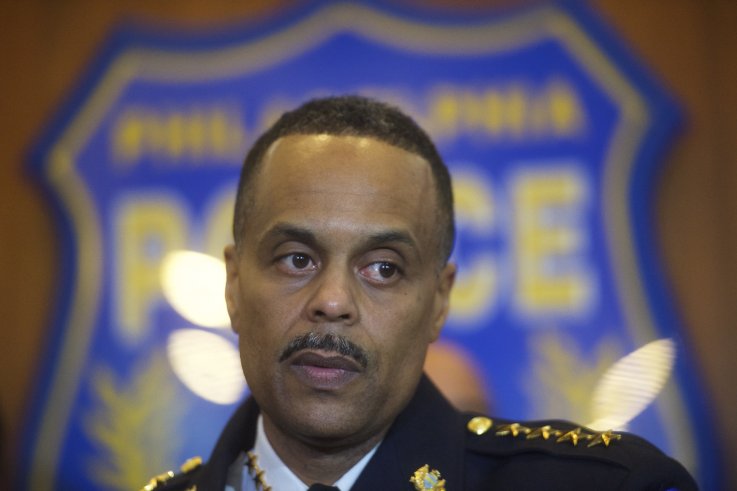 Though Ross has not been accused of harassment himself, he allegedly did not respond adequately to complaints of harassment by other members of the police force.
In a lawsuit filed by Cpl. Audra McCowan and Patrol Officer Jennifer Allen against the department, Ross is accused of not taking action when McCowan told him another officer had been repeatedly sexually harassing her.
According to the suit, McCowan told Ross in February that she had been harassed by a male colleague. In response, Ross asked, "So why don't you just order his dumb ass to go sit down and get out of your face?"
McCowan says Ross' inaction was "in retaliation" for McCowan breaking of a two-year affair with the commissioner. The affair is said to have taken place between 2009 and 2011.
"I do not believe the Police Department has taken the necessary actions to address the underlying cultural issues that too often negatively impact women—especially women of color," Kenney said. McCowan is black, and Allen is black and latina. Both women are married to city police officers.
"I believe new leadership will help us continue to reform the Department and show that racial, ethnic, and gender discrimination simply will not be tolerated," Kenney added.
Newsweek reached out to Richard Ross for comment but did not receive a response in time for publication.
Reactions to Ross' resignation were mixed. City Council President Darrell L. Clarke told the Philadelphia Inquirer that while he was troubled to hear of the allegations, "We must have zero tolerance for harassment or discrimination of any kind within the police department and any city agency."
On the other hand, John McNesby, president of Fraternal Order of Police Lodge 5 told the paper, "They're forcing him out. We were classmates in the academy. It's just a kick in the gut. He did a great job for the city, for more than three decades. He's well-respected. I think the city is going to miss him."
Ross was recently on the national stage, as he led press conferences during the seven-and-a-half hour standoff between a shooter and police. Though six officers were shot during the standoff, none were seriously injured.
With Ross' resignation, Deputy Commissioner Christine M. Coulter is serving as the acting commissioner until a replacement is found. According to WPVI, Coulter has almost 30 years of experience in law enforcement, working in patrol, narcotics intelligence, investigations and special patrol.
Philadelphia Police Commissioner Richard Ross Abruptly Resigns After Sexual Harassment Allegations | U.S.