Philadelphia Cop Shooter's Associates Also Radical, Says Tipster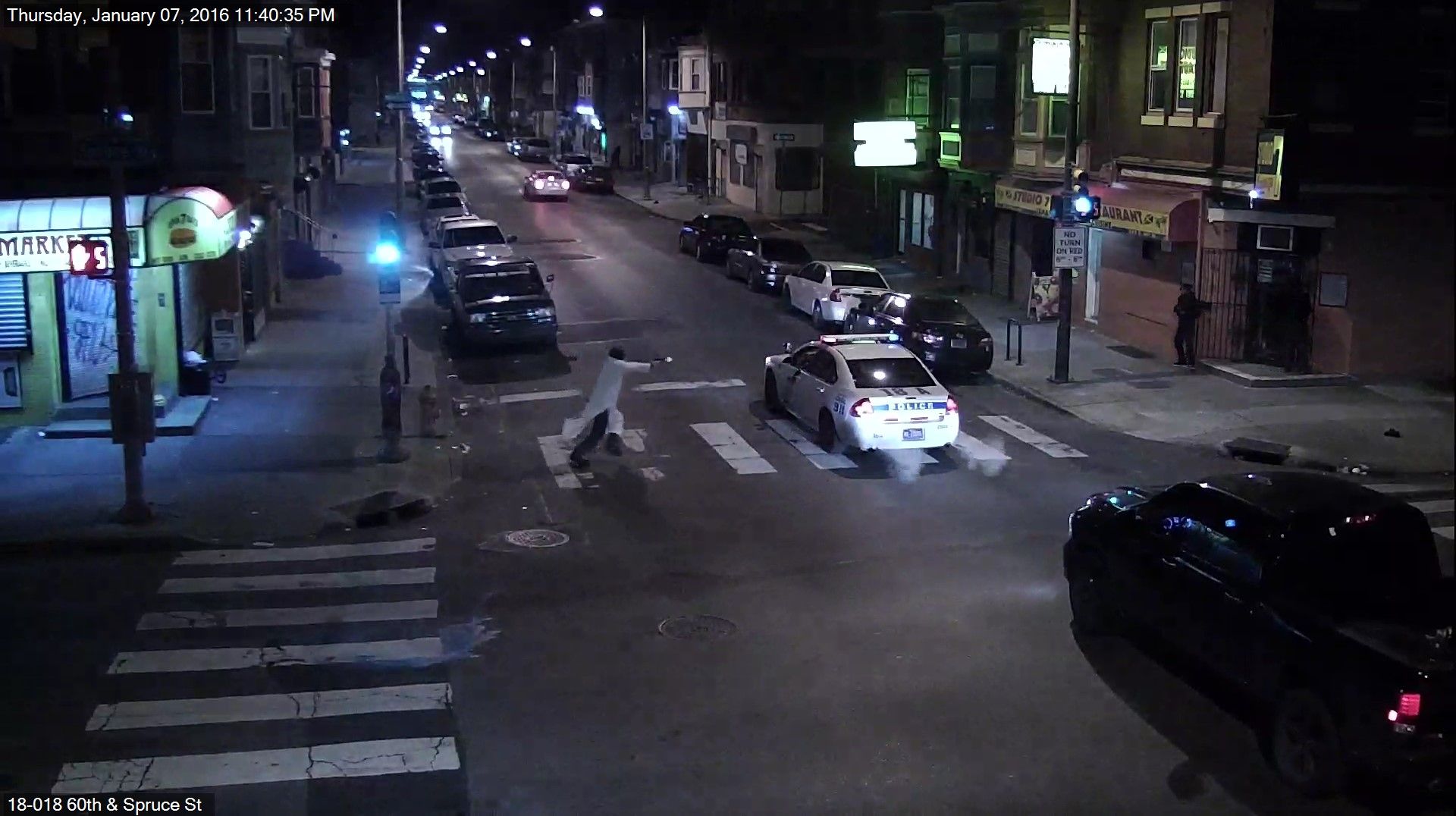 Philadelphia investigators are seeking three men after a tipster told authorities over the weekend that police in the city are still under threat after a cop was shot three times last week by a man who said he acted "in the name of Islam."
"The threat to police is not over," a woman stopped to say to an officer on Saturday, NBC News reports.
Police arrested 30-year-old Edward Archer following his ambush on a police officer late Thursday. The unidentified woman told officers that Archer is affiliated with three other men with similar radical beliefs who frequent a block around the corner from where the shooting took place.
Investigators have identified two of the three alleged associates, and Philadelphia police are patrolling in pairs while the tip is substantiated.
Authorities are now sifting through Archer's electronic devices to determine whether he acted alone and if he was actually radicalized. They are also seeking to determine how an unemployed man with no prior foreign travel was able to obtain a passport and pay for two trips to the Middle East. After his arrest, Archer confessed to the shooting and said he had pledged allegiance to the Islamic State militant group, also known as ISIS.
Two associates of Archer described him to Reuters as a pious man who became increasingly interested in Islam in his teenage years, and became more "drastic" and "combative" after trips to the Middle East. He first traveled to Saudi Arabia in 2011 for hajj and then to Egypt in 2012, according to authorities.
Investigators served a search warrant on Friday to his two addresses—one in Philadelphia and another in Yeadon, a town just outside of the city, where Archer's mother, Valerie Holliday, lives.
Holliday told the Philadelphia Inquirer that her son had sustained several head injuries over the years and that he had recently begun to act strangely. "He's been getting worse," she told the newspaper. "He's been talking to himself…laughing and mumbling.
On Monday, the White House commented on various reports that Archer was radicalized or mentally unstable. "It is relevant whether this individual was motivated by demons inside his own mind or demons on social media," spokesman Josh Earnest said. "We are certainly closely monitoring the case."
Archer was formally charged on Saturday with attempted murder, aggravated assault, assault on a law enforcement officer, recklessly endangering another person, possession of an instrument of crime and other related offenses, according to the Philadelphia Police Department. He was also denied bail pending a January 25 preliminary hearing, Fox News reports.
Archer approached Officer Jesse Hartnett's patrol vehicle late Thursday night and fired 13 shots at the officer, hitting him three times in the arm. The defendant's gun, according to Police Commissioner Richard Ross, was stolen from a police officer in 2013.
Despite Hartnett's serious injuries, the officer chased Archer as he ran away and shot him in the buttocks. Hartnett was rushed to Presbyterian Hospital and underwent surgery shortly after the shooting. He remains hospitalized in critical, but stable condition.