Philadelphia Top Doc Thomas Farley Resigns Over Disposing of 1985 MOVE Bombing Victims' Remains
Philadelphia Health Commissioner Dr. Thomas Farley has resigned from his position over his mishandling of the remains of victims of the 1985 MOVE bombing, the mayor announced Tuesday.
"Earlier this week, I learned of a very disturbing incident involving the Philadelphia Department of Public Health that occurred during the first term of our administration," Philadelphia Mayor Jim Kenney said in a statement. "Health Commissioner Dr. Thomas Farley disclosed that several years ago he learned of remains found by the Medical Examiner's Office that belonged to victims of the 1985 MOVE bombing. Instead of fully identifying those remains and returning them to the family, he made a decision to cremate and dispose of them."
Dr. Farley has resigned at the mayor's request, effectively immediately. Medical Examiner Dr. Sam Gulino has been placed on administrative leave while the city conducts an investigation, and Dr. Cheryl Bettigole has been appointed Acting Health Commissioner while the city conducts a search for a new Health Commissioner.
Kenney went on to describe Dr. Farley's actions as lacking "empathy for the victims, their family, and the deep pain that the MOVE bombing has brought to our city for nearly four decades."
Dr. Farley released a statement later on Thursday, apologizing for his actions while taking "full responsibility" for them, while at the same time attempting to offer an explanation of why he originally thought he was justified.
"In early 2017, I was informed by Medical Examiner Sam Gulino, M.D. that, among unclaimed personal effects of the deceased, a box was located containing materials related to autopsies of victims of the 1985 MOVE bombing. In the box were bones and bone fragments, presumably from one or more of the victims," he wrote.
It is a standard procedure to retain specimens after an autopsy ends and the remains are turned over to the decedent's next-of-kin, for investigative purposes, and then those specimens are disposed of without notifying anyone, Farley said. With that in mind, as well as the thought that the investigations related to the MOVE bombing had been completed more than 30 years ago, he "authorized Dr. Gulino to follow this procedure and dispose of the bones and bone fragments," Farley said.
"I profoundly regret making this decision without consulting the family members of the victims and I extend my deepest apologies for the pain this will cause them," he added.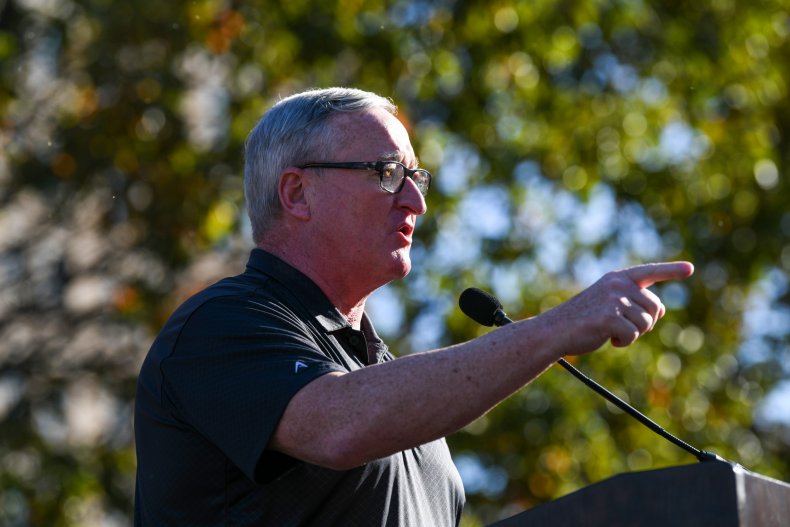 The 1985 bombing of the MOVE organization took place 36 years ago Thursday, marking a particularly dark time in Philadelphia's history, when members of the revolutionary, largely Black working-class activist group calling themselves the Africa family, were bombed in their home in the Cobbs Creek neighborhood by Philadelphia city officials using an illegally obtained military-grade explosive.
The bombing was ordered by city officials in a crowded neighborhood following a long history of unrest between the MOVE organization and the police department. In addition to the victims belonging to the target family, at least 250 neighbors lost their homes in the resulting fires.
Farley met with members of the Africa family on Thursday to offer an official apology, though he acknowledged in the statement it can't repair the damage done.
"The Team investigating this incident will include individuals specifically approved by the Africa family and we will make every effort to resolve this matter to MOVE's satisfaction," Kenney said. One goal of the investigation will be to identify the victims whose remains were involved in the incident.
"Today marks 36 years since eleven Black Philadelphians — including children — were killed by their own government," Kenney said. "We cannot rewrite history, but we pledge to use this recent revelation as an opportunity to pay dignity and respect to the victims, their families, and all Philadelphians who have suffered because of the MOVE bombing. We are actively engaging local stakeholders on appropriate and meaningful ways to commemorate MOVE, and we will share more on our plans in the coming weeks."
Update (5/12/2021, 6:10 p.m.): This article has been updated to include a statement from Farley.