Philadelphia Walmart Shooting: Everything We Know After Suspect Opened Fire in Cheltenham Store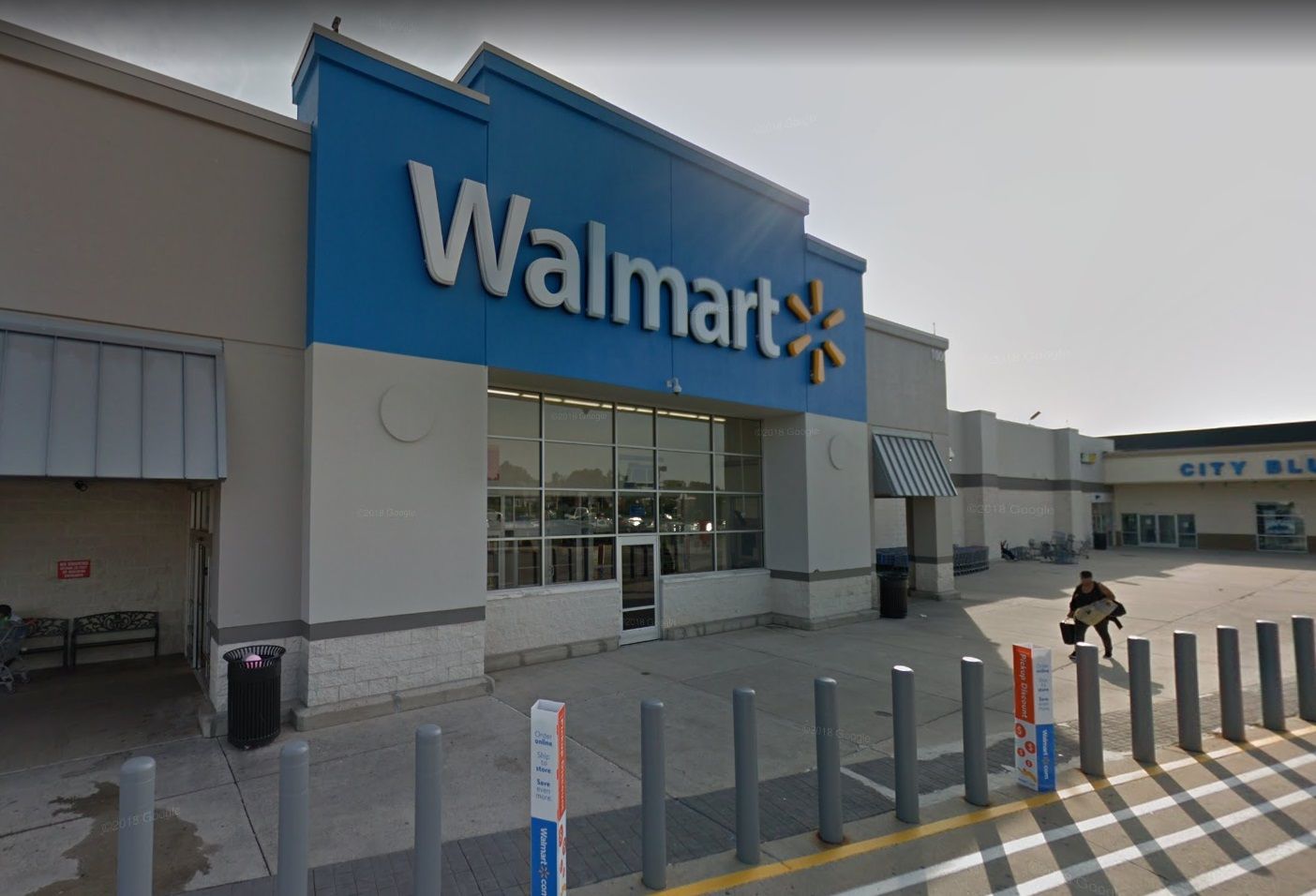 A man fired several shots in a Pennsylvania Walmart during an altercation with another customer in the checkout line, leaving four people injured and a fifth needing hospital evaluation after the incident. He had pulled the gun from his female companion's waistband.
The shooting took place at a store in the Cheltenham Township of Philadelphia. Cheltenham Township Police Chief John Frye said officers responded to reports of gunfire and multiple victims in the South Easton Road Walmart after 6 p.m. Tuesday.
"An officer was in the parking lot and saw a large number of people fleeing the Walmart and reported that witnesses described a man and a woman fleeing in a gold car," Frye said in a statement posted to the department's Facebook page.
Police said four gunshot victims taken to area hospitals with non-life-threatening leg injuries and a pregnant woman who fell and complained of stomach pains was also taken to the hospital for evaluation.
"The suspects crashed their vehicle into the rear of Philadelphia Police cruiser at the Forrest Avenue and E. Sedgwick Avenue and they were taken into custody," Frye said. "They ditched the gun and it was recovered by police at Cheltenham and Mount Pleasant Avenues."
Two Philadelphia police officers were injured apprehending the unnamed suspects and taken to the hospital. The female suspect was also injured in the crash and taken to the hospital. Police used a stun gun on the male suspect after he tried to break through the police car window, reported the Associated Press.
Footage captured by 6 ABC shows Cheltenham police taking in the battered and bruised suspect, who is handcuffed. When he spots the camera, the suspect says: "I'm sorry, man. I thought somebody was going to kill me."
According to The Philadelphia Inquirer, a Walmart store manager, a cashier and a customer were among those shot. "We didn't know whether the shooter was still in the store," Jaynee Davis, 55, a customer inside the store when the gunshots rang out, told The Inquirer. "We were petrified, and we were trying to be quiet."
Frye said the shooting was a "very dangerous situation," reported the Associated Press, because it is a "very crowded Walmart, a lot of shots were low, the floor is hard…there's a risk of ricochet." The chief added that the suspect was "definitely on some type of drugs," citing reports from the hospital.
Cheltenham Township Police Department did not immediately respond to a request for comment.
"It was a good job by Philadelphia police who happened to be at the right place at the right time," Philadelphia Police Chief Inspector Scott Small told 6 ABC. "They made this arrest initially thinking they were arresting somebody for trying to leave the scene of an auto accident and then realizing it's a much more serious crime, a triple shooting."
Frye said a total of eight emergency service agencies and 22 police departments, including Philadelphia Police and the Montgomery County SWAT team, assisted with the incident. The investigation continues.
In a statement, a spokesperson for Walmart said: "We are relieved that an arrest has been made and thankful that injuries sustained by three of our associates and a customer are non-life-threatening. Local authorities acted quickly and did an outstanding job. Our focus remains on supporting our associates and continuing to assist law enforcement."