Philadelphia Woman Charged With Providing Materials and Attempting to Join ISIS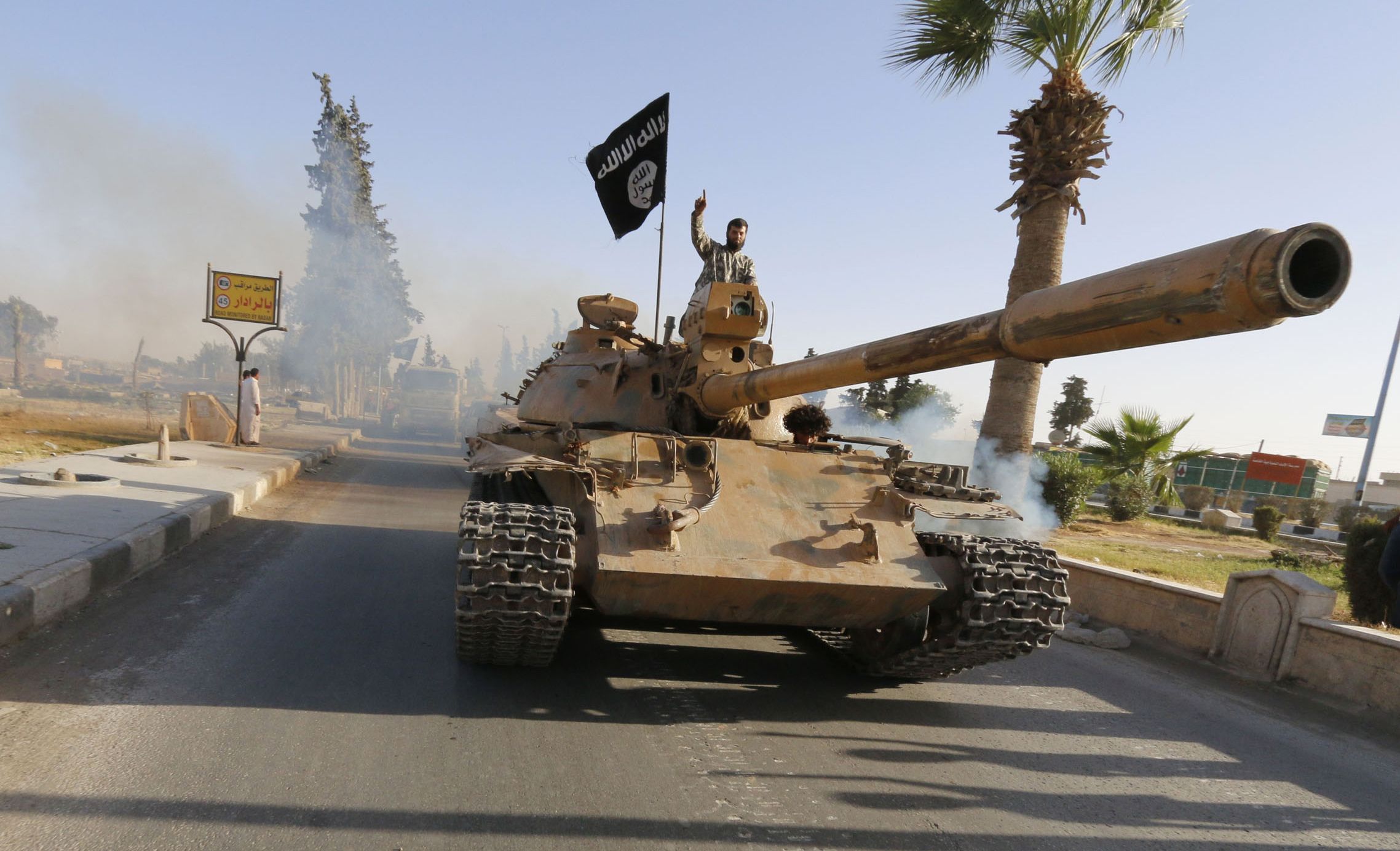 Keonna Thomas, a 30 year old Philadelphia woman, was arrested on Friday morning and charged with "knowingly attempting to provide material support and resources to a designated foreign terrorist organization." According to the criminal complaint, Thomas "knowingly attempted to travel overseas in order to join, fight with, and martyr herself on behalf of [ISIS]." Thomas is a United States citizen.
Thomas was active on Twitter, according to the authorities, where she posted radicalized messages. The complaint alleges she sent this tweet: "If we truly knew the realities...we all would be rushing to join our brothers in the front lines pray ALLAH accept us as shuhada [martyrs]." She also tweeted a photograph of a child fighter for ISIS with the caption "Ask yourselves, while this young man is holding magazines for the Islamic State, what are you doing for it? #ISIS." Thomas used the aliases "Fatayat Al Khilafah" and "YoungLioness" online.
She allegedly communicated with a Syrian based ISIS fighter online who asked if she wanted to participate in a "martyrdom operation." The complaint states she replied "that would be amazing...a girl can only wish." According to the complaint, Thomas told another associate that she planned to travel to greater Syria. As evidence of her communication with extremists, authorities said she spoke to a Somalia-based jihadist originally from Minnesota.
Authorities discovered Thomas purchased an electronic visa to Turkey. She also purchased plane tickets from Philadelphia to Barcelona, Spain and researched "buses from Barcelona to Istanbul." Passing through the Turkish border into Syria is a common route for extremists who wish to join the Islamic State. Three London girls used this path earlier this year, they were last seen in a Syrian Shariah camp controlled by the terrorist organization.
If Thomas is convicted, she faces 15 years in prison. The FBI was involved in her arrest.
This is the third such arrest this week, on Thursday New York authorities charged two women with planning a bomb attack on the New York City area. The women were reportedly radicalized by ISIS.
Criminal Complaint Against Keonna Thomas, aka Fatayat Al Khilafah, aka YoungLioness