Philando Castile Shooting: 18 Arrested in Protests After Police Officer Jeronimo Yanez Found Not Guilty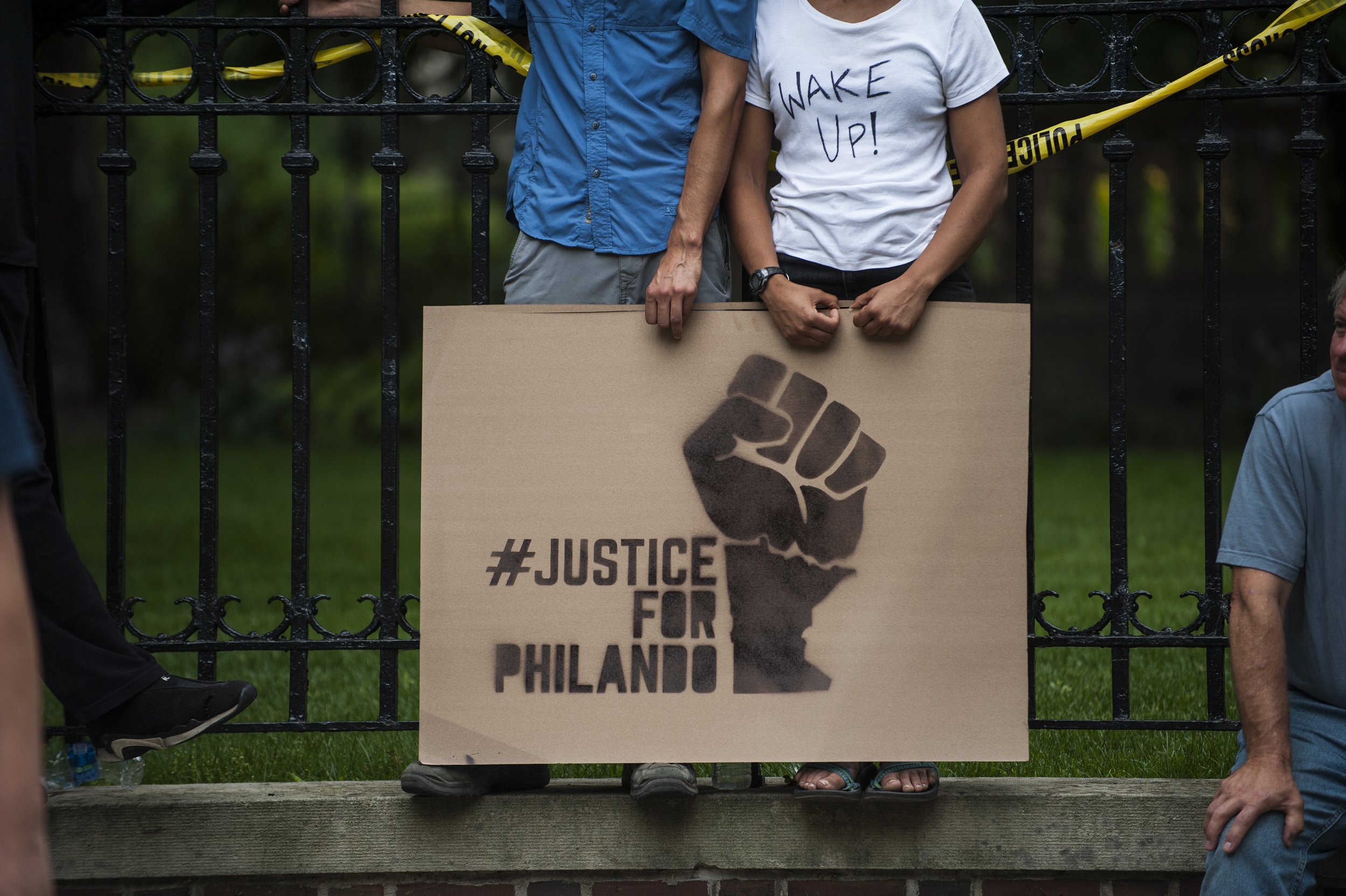 Thousands of protesters gathered in Minnesota Friday night after a court acquitted the police officer who shot dead Philando Castile during a traffic stop, an incident that was broadcast on Facebook Live by the deceased's girlfriend.
Some 500 protesters gathered on Interstate 94, a highway in the St. Paul area of Minnesota. Police arrested 18 protesters after they failed to disperse, Minnesota State Patrol said on Twitter. The demonstrations came after a jury found police officer Jeronimo Yanez not guilty of second-degree manslaughter and two counts of reckless discharge of a firearm on Friday.
In the incident last July, Yanez, 29, stopped Castile, 32, and asked him to produce his licence. Castile told the officer that he was licensed to carry a firearm and that he had a weapon in his possession.
According to Castile's girlfriend Diamond Reynolds, Castile reached into his pocket to produce his ID when Yanez shot him. In the video broadcast by Reynolds, Castile is shown sitting in the driver's seat in a white T-shirt that is soaked in blood.
The case was the first time that a police officer in Minnesota faced charges for the death of a civilian.
Read more: How viral video changed everything—and nothing—25 years since the L.A. riots
Castile's mother, Valerie Castile, told reporters after the verdict that "the system continues to fail black people."
"I am so disappointed in the state of Minnesota. My son loved this state, my son loved this city and this city killed my son," she said, according to the BBC.
After the verdict was announced, the city of St. Anthony in Minnesota announced that Yanez would no longer be employed as a police officer in the locality. "The city intends to offer Officer Yanez a voluntary separation agreement to help him transition to another career other than being a St. Anthony officer," the statement said. "In the meantime, Officer Yanez will not return to active duty."
Some 2,000 people marched through St. Paul following the verdict, chanting: "Yanez guilty."
Reynolds, who filmed the aftermath of Castile's shooting, said she was "incredibly disappointed" by the verdict. She said that they had been stopped for a broken taillight and that her four-year-old daughter was in the car at the time of the shooting.
"It is a sad state of affairs when this type of criminal conduct is condoned simply because Yanez is a policeman. God help America," said Reynolds.
But Yanez, the son of a Mexican immigrant, told the court that he feared for his life when he thought Castile was reaching for a firearm during the incident.
Earl Gray, an attorney for Yanez, told Reuters after the verdict that "justice was done" and that Yanez was just "doing his job."
Castile's death was one of multiple police-related deaths involving black people that has triggered widespread racial discontent in the United States. The shooting of Castile came just one day after two white police officers in Louisiana fatally shot Alton Sterling, a black male, after an altercation outside a store. Sterling's death also led to mass protests.