Transfer News: Liverpool Faces New Philippe Coutinho Dilemma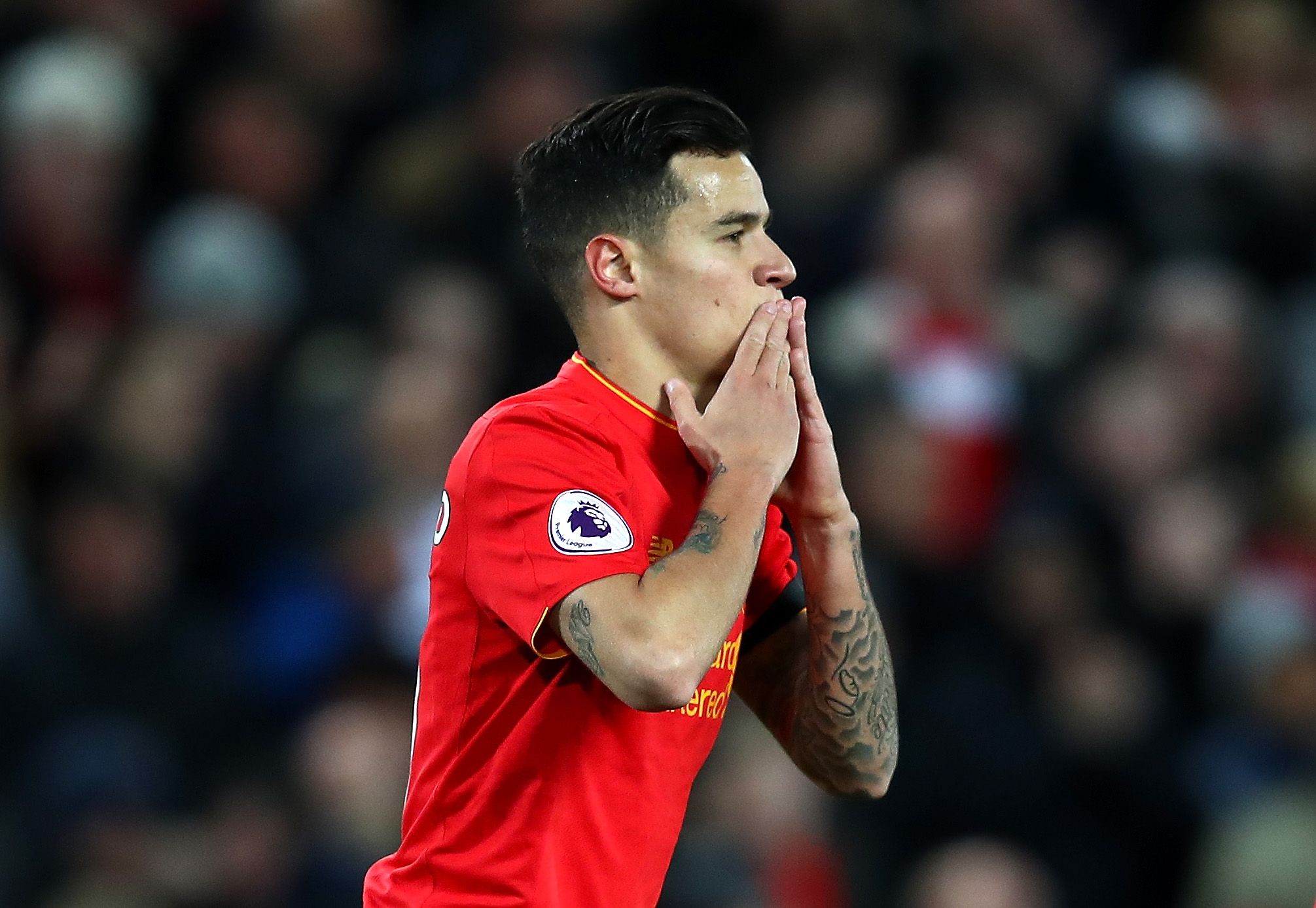 Jurgen Klopp has almost made it through to the promised land of the Champions League group stages.
Even that achievement, though, may not be enough to keep Philippe Coutinho at Liverpool.
According to Spanish newspaper Mundo Deportivo, the Brazil international is so keen on moving to Barcelona that he is willing to effectively go on strike in order to force through a move away from Anfield.
The latest report claims Coutinho, 25, could refuse to play for Liverpool for the remainder of the season should Klopp not allow him to move to Barcelona.
A decision like that would have potentially serious ramifications for Coutinho's place in Brazil's 2018 World Cup squad. Anyone hoping to earn a place to play in Russia next summer is likely going to have to star for his club all season, not sit on the bench or in the stands.
Coutinho's demand also places Liverpool in an invidious position. Given he only signed a new five-year contract in January, Liverpool should be under no pressure to sell. But Coutinho's value will depreciate the longer he doesn't play—he didn't appear, for instance, in the Champions League victory against Hoffenheim reportedly because he was injured—and Liverpool may be left with the same problem next summer, only with a player worth half the price he could be sold for this transfer window.
Klopp's former club, Borussia Dortmund, appears to be facing a similar dilemma with Ousmane Dembele, the France international prodigy also wanted by Barcelona. Dembele did not turn up to training last week and he remains suspended from Dortmund's first-team squad.
Dembele's case is possibly even more extreme than Coutinho's because he is much younger, at 20, and has only been at the club for one season.
Dortmund's solution, according to a report in the Daily Mail on Wednesday morning, is to sell Dembele for £90 million ($115.9 million). Of course, Liverpool doesn't have to pursue the same strategy but if Coutinho becomes bolshy, following Dortmund may be the least worst decision it could make.