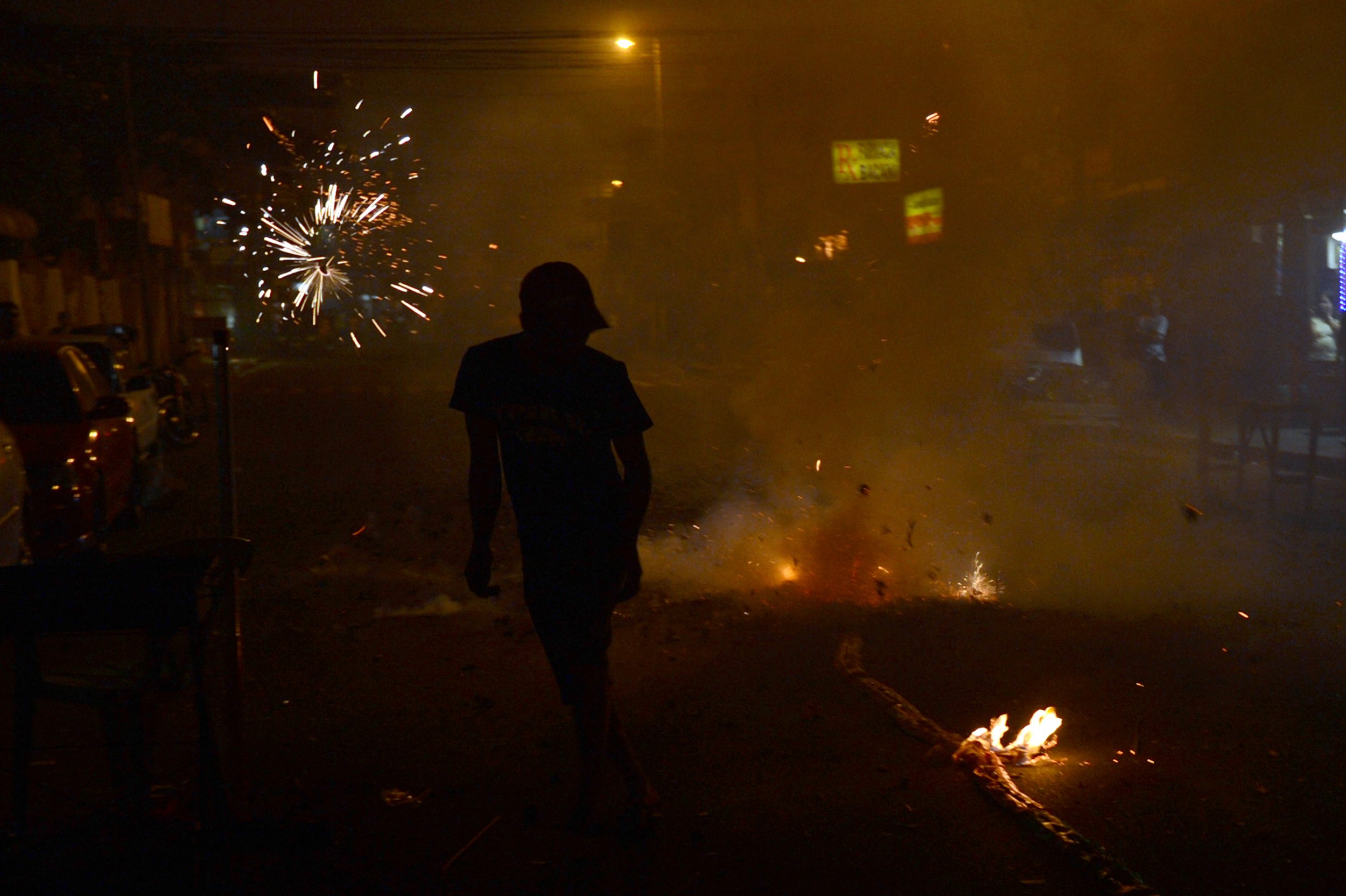 Philippine President Rodrigo Duterte's reputation as a strict enforcer of law and order has extended to New Year's celebrations after he condemned revellers for using firecrackers, leading to a sharp fall in injuries.
Health Minister Paulyn Ubial said Sunday that only 350 people were injured by firecrackers and fireworks in celebrations to welcome 2017, compared to an average of 1,000 across the last decade.
Each year, many are seriously injured by the release of firecrackers and the shooting of guns into the air.
But this year, Duterte—elected as president in May—said he would consider outlawing firecrackers. He had previously issued such a ban when mayor of the southern town of Davao.
"People are now afraid to light firecrackers because of the president," Ubial said. "They have this impression that somehow they will get caught or they will be punished."
Duterte said that he would seek to limit the use of fireworks to public displays, as opposed to allowing ordinary citizens to release them on the country's streets, because of safety concerns for children.
"The least that I can say or do is just to issue a warning that it's very, very dangerous," he said before New Year's Eve, despite not having authorized the ban.
This year, a stray bullet hit a 15-year-old girl in the head while she watched a fireworks display in the city of Malabon.
"This is one of our saddest incidents," Ubial said, AFP news agency reported. "Even if it's now down to 350 (injuries), that is still a lot of misery."
Duterte rode to victory in last year's presidential election on the back of campaign pledges to tackle crime. He has since faced international pressure over his war on drug gangs, which has left thousands dead without facing trial.
The U.S. and international rights groups have criticized Duterte and Philippine authorities for disregarding the rule of law. He has responded with harsh words, dubbing President Barack Obama the "son of a whore" and calling on foreign businesses who are concerned with his policies to leave the country.
Duterte has signaled, however, that he will be more willing to work with incoming U.S. President-elect Donald Trump.