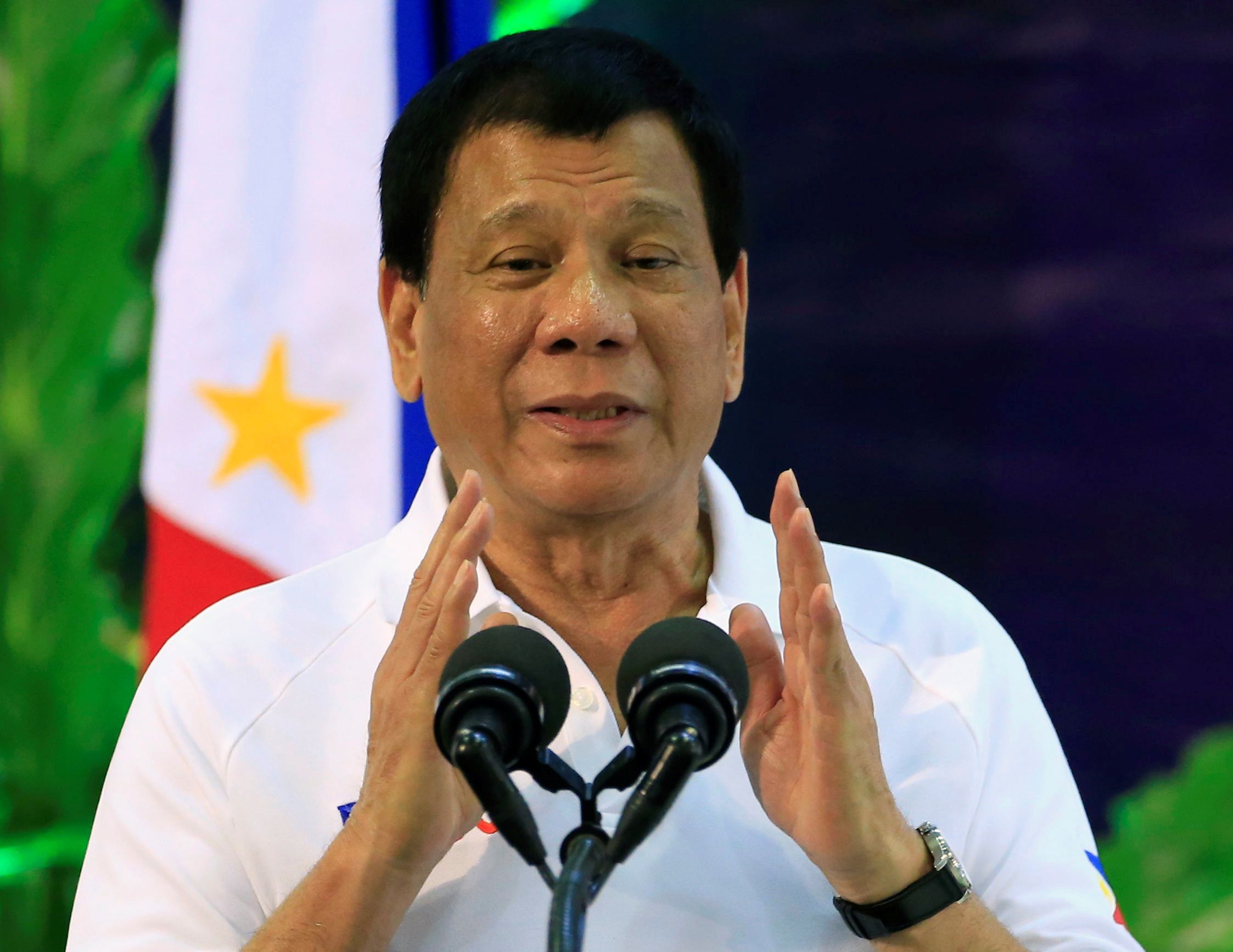 Rodrigo Duterte, the President of the Philippines, publically declared on Wednesday that he does not have cancer. Duterte's comments, made during a speech Quezon City in the Philippines, were prompted by recent rumors that the 71-year-old president was receiving treatment for cancer and had allegedly been seen entering Fuda Cancer Hospital in Guangzhou, China. Both Duterte and the hospital deny he was receiving treatment for cancer.
The rumors appear to have started in September 2015, when an unverified Facebook post cited an alleged source close to Duterte that he had throat cancer. There is no evidence to suggest this is true. "By the Grace of God, nothing [is wrong]," Duterte told the audience at a housing summit in Quezon City, saying that that's what he had told a businessman who had asked about his health, ABS CBN news reported.
Addressing the picture of him at the Fuda hospital, Duterte explained that he had gone there for a procedure related to his genitals.
The cancer facility placed an ad in a local newspaper denying that Duterte was receiving treatment. According to the Manila Bulletin, Philippines officials have said that at his age the president is bound to suffer from health issues. He is reported to suffer from a variety of conditions including Buerger's disease, Barrett's oesophagus, and spinal problems caused by a motorbike accident. Special assistant to the president, Christopher "Bong" Go, said about the cancer claims: "Not true. One hundred percent."
In December, Reuters reported that the president hinted he might not be around at the end of his term in 2022 when he'll be 77. Duterte is the oldest person to have been elected to the presidency in the Philippines, and said that while he didn't regret winning election to the office he realized he didn't need such a role at "this time of my life".