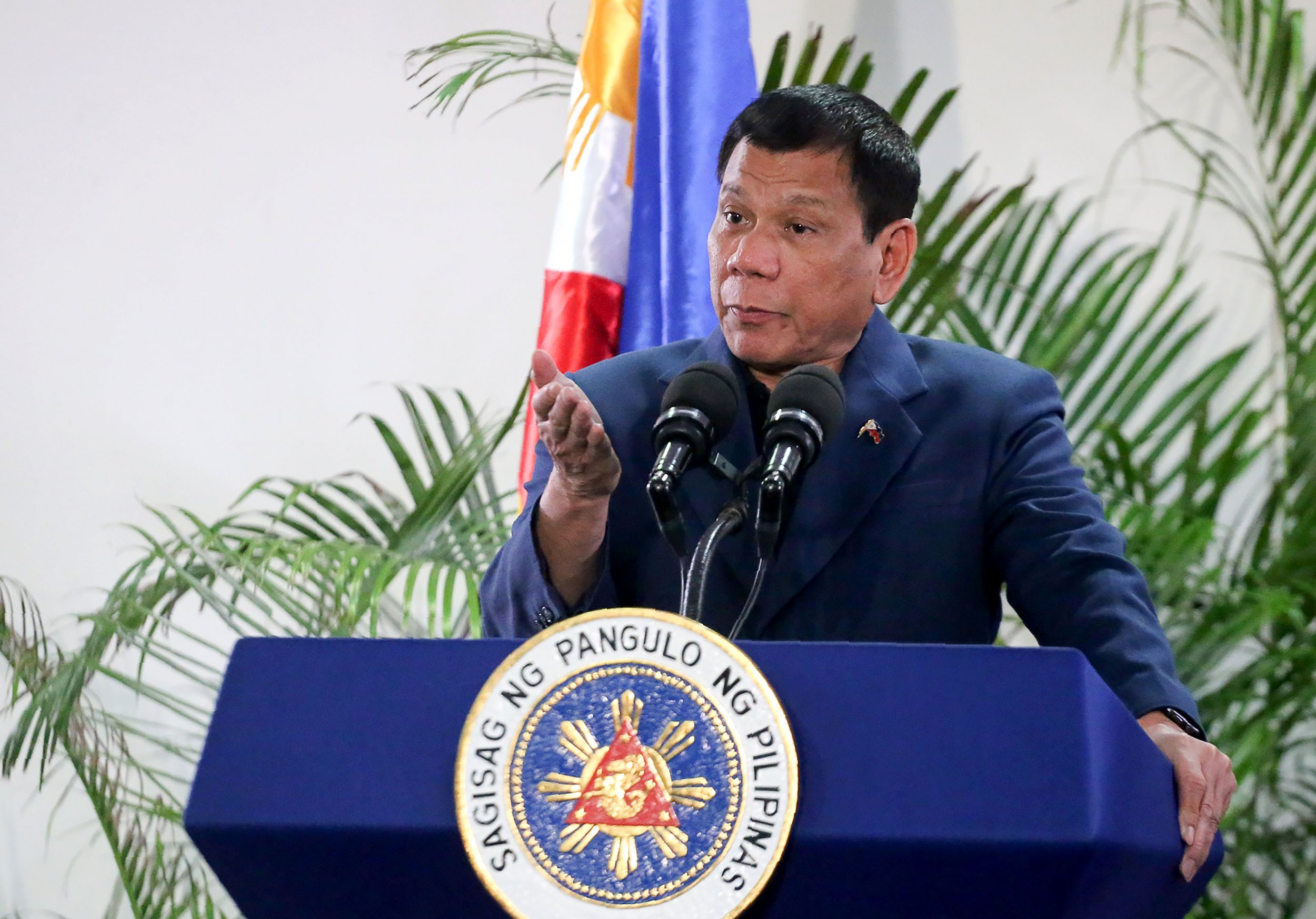 A prominent senator in the Philippines has called for an international investigation into the country's drug war that has left more than 3,800 people dead since President Rodrigo Duterte rose to power four months ago.
Leila de Lima, former justice secretary and human rights campaigner, said that the campaign against drug gangs, which has allegedly included hundreds of extrajudicial murders, must end. She said the only way to do so is at the highest international level, with sanctions and an International Criminal Court (ICC) probe against Duterte and his associates.
"It [ICC] should start to think about investigating already or doing an inquiry into the killings as crimes against humanity," she told The Guardian in an interview.
Lima said that the war on drugs and Duterte's rhetoric around the campaign have given birth to vigilantism in the country, with death squads targeting suspected drug dealers and drug users.
"You cannot dismiss this sort of rhetoric as just a figure of speech or hyperbole because that's not how the people on the ground have been interpreting the pronouncements of the president," she said.
Lima led an inquiry to investigate the squads but she lost her position in September. She now fears for her safety after her personal details became public knowledge following her criticism of Duterte's zero-tolerance policy.
"For a few weeks after that I was unable to go home, I slept in other places although I was able to sneak into my house from time to time, so I felt like a thief in the night in my own home," she said.
"The more unfortunate thing is that ever since they publicized my cellphone number, I did receive a lot, almost 2,000, of hate messages and death threats."
She said that Duterte is using her as an example so that no one will criticize or oppose him within the country. The intimidation of a high-profile senator will surely only add to the unwillingness of critics within the country to speak out against Duterte.
Duterte has made a series of controversial remarks in relation to his war on drugs, likening himself to Adolf Hitler and saying that he would be "happy to slaughter" the country's 3 million drug addicts.
He also called U.S. President Barack Obama the "son of a whore" in response to criticism from Washington that he was violating international law by not cracking down on criminal networks through the proper legal channels.