Philippine Troops Kill Abu Sayyaf Commander Responsible For Beheading Foreigners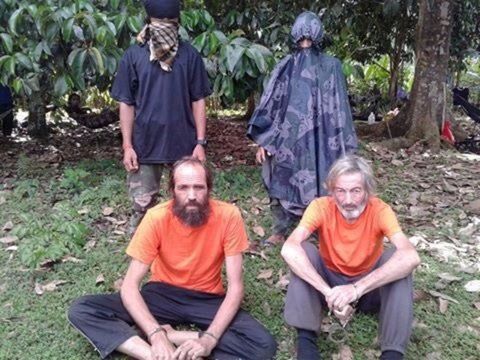 An Abu Sayyaf militant who was directly involved in the kidnapping and beheading of Canadian and German nationals has been killed a firefight with the Philippines Army during a thwarted hostage taking expedition.
The military recovered the body of Muamar Askali, also known as Abu Rami, following clashes on the popular tourist island of Bohol, Reuters reported. Six members of Abu Sayyaf, which declared its allegiance to the Islamic State militant group (ISIS) in 2014, were killed in the shootout.
Abu Rami appears to have traveled to Bohol—which is 340 miles from Abu Sayyaf's island strongholds in the south—with the intention of kidnapping foreign nationals on vacation.
Read more: Family of Canadian murdered by Abu Sayyaf backs no ransom policy
Armed Forces Chief of Staff General Eduardo Ano said Abu Rami was "a very notorious Abu Sayyaf leader," who had climbed the ranks of separatist group. He was directly involved in some of the worst atrocities carried out by the Filipino jihadis, including the beheading of German national Jurgen Kantner and Canadians John Ridsdel and Robert Hall.
Kantner was murdered in February 2015 after Abu Sayyaf demanded a $600,000 ransom for his release.
Hall and Risdel were captured by Abu Sayyaf in September 2015 while visiting a resort in the southern Philippines.
Footage showing the violent execution of Risdel, a 68-year-old oil executive,was released in April 2016. The militant group executed Hall in June 2016 saying the deadline for his ransom had passed. Manilla confirmed the death of the 70-year-old after a video showing his execution was verified by the jihadi monitoring group SITE.
The Philippines military, which has been fighting a ground war against Abu Sayyaf for decades, said the situation in Bohol, popular among tourists, has returned to normal in the wake of the shootout. The U.S., Canada, Australia and Britain issued travel warnings over possible kidnappings during in the run-up to Easter in the majority Roman Catholic nation.