Philippines Arrests Senator Accused of Accepting Drug Money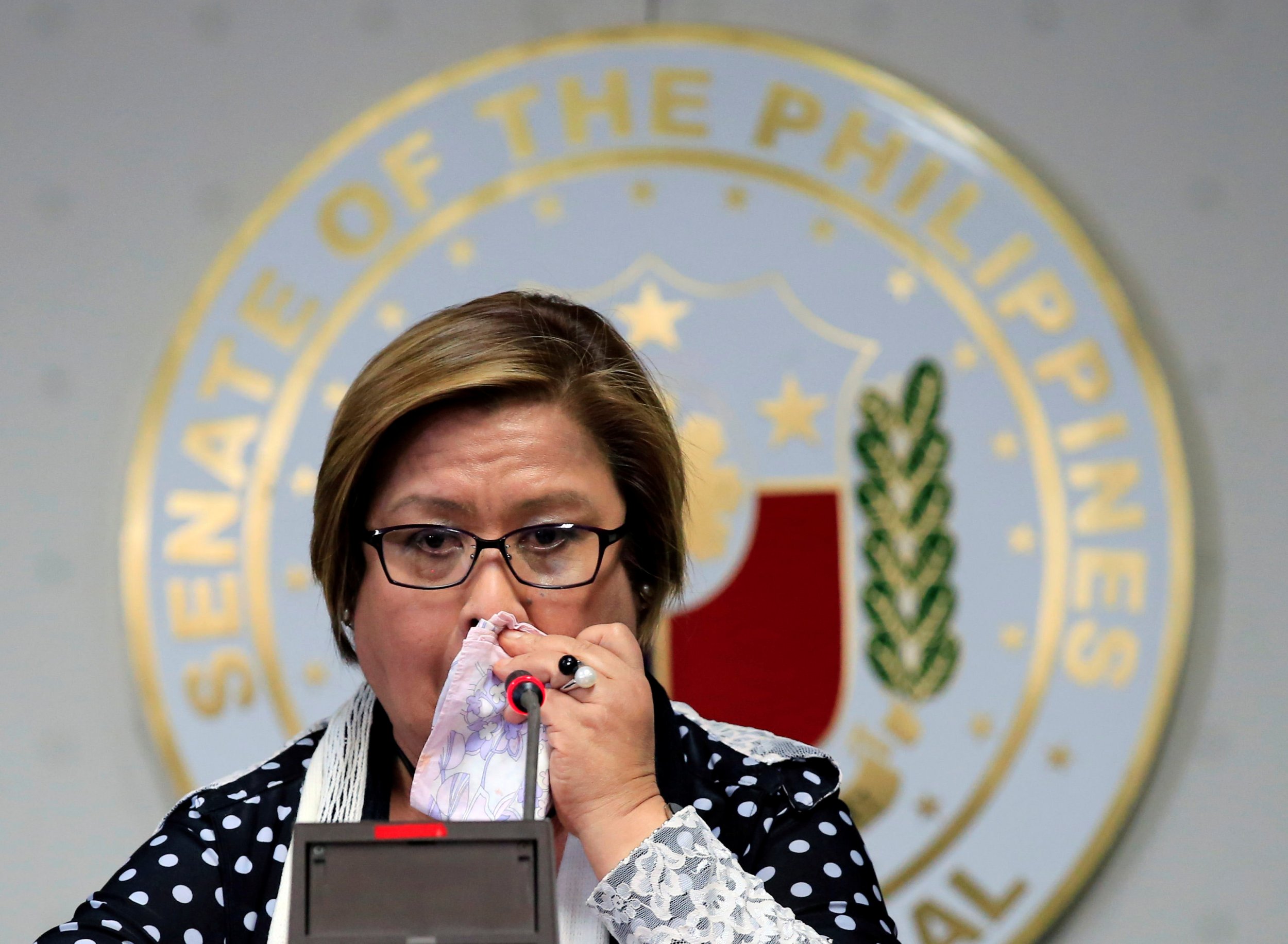 Senator Leila de Lima was arrested on drugs charges, along with two others, in the Philippines Thursday. The Department of Justice issued the arrest warrant after claims that De Lima received drug money from convicts in exchange for their protection.
The Liberal Party described her arrest as a personal vendetta by the Department of Justice. It released a statement that read: "We fear for Senator Leila's life and security, given what happened to Albuera Mayor Espinosa and Korean businessman Jee Ick Joo, who were both killed inside police-controlled facilities. This arrest is purely political vendetta and has no place in a justice system that upholds the rule of law. This is condemnable."
The Justice Department filed three criminal cases against De Lima for violating the Comprehensive Drugs Act of 2002, which could be punished by life imprisonment. Drugs offenses are classified as non-bailable and have been the main focus of President Duterte's rule since becoming president.
De Lima's supporters hope that the 58-year-old will be placed under house arrest, rather than anything harsher, but Judge Aguirre, who filed the cases against De Lima, said that would count as "special treatment."
Presiding judge Juanita Guerrero of Muntinlupa Regional Trial Court signed the order to issue De Lima's arrest warrant. "The law of karma has finally caught up with the senator in terms of being arrested and detained," it was reported in ABS CBN news.
The karma Guerrero mentioned might refer to the role De Lima played in the arrest of former President Gloria Arroyo, despite there being no actual criminal charge.
Volunteers Against Crime and Corruption (VACC) were one of the groups who filed a case against De Lima. They described her arrest as a "positive development." In a statement reported on ABS CBN, VACC legal counsel Ferdinand Topacio said: "Slowly but surely, the wheels of justice continue to grind against Senator Leila de Lima. The issuance of a warrant of arrest is but the latest in a series of exceedingly positive developments in the war on drugs."
National Police Chief Ronald de la Rosa offered to house De Lima at the Camp Crane Custodial Centre, where two other former senators are being held.