Philippines Bans Child Marriage While 44 U.S. States Allow It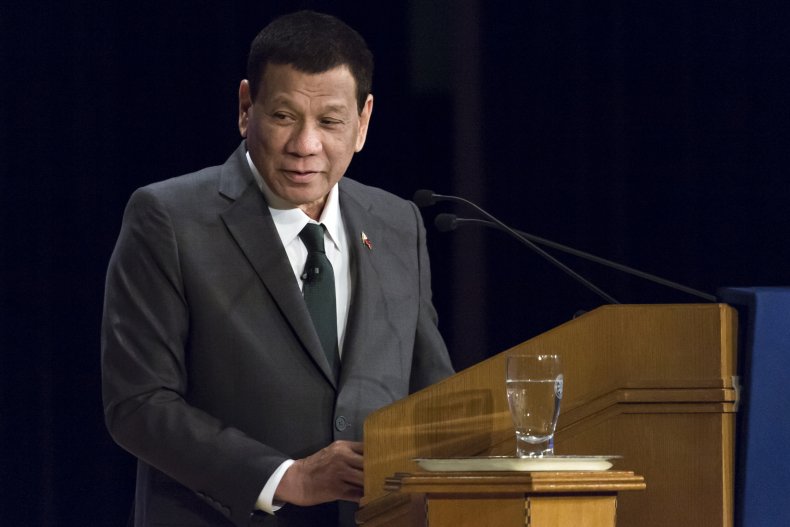 Philippines President Rodrigo Duterte has signed a bill prohibiting child marriage, while 44 U.S. states still have legal loopholes that allow the practice to continue.
Although Duterte signed the bill Dec. 10, the text of the new law was not released to the media until Thursday, according to the state-run Philippine News Agency. In addition to banning legal marriage between an adult and a child or between children, the law also bans similar informal unions outside of marriage.
"The State recognizes the role of women in nation-building and shall therefore protect and promote their empowerment," the law states. "This entails the abolition of the unequal structures and practices that perpetuate discrimination and inequality."
Violating the new law is punishable by a minimum prison sentence of eight years and one day. The law also includes a provision that mandates children are taught about "the impacts and effects of the child marriage" in school, as well as mandating local information and prevention campaigns.
"This is a major victory in our campaign to end child marriage in the Philippines," Bernadette Herrera, deputy speaker of the Philippines House of Representatives, said in a statement to the Philippine Daily Inquirer. "This law will help protect children, especially young girls, and hopefully change the trajectory of their lives."
Meanwhile, the only U.S. states that explicitly ban child marriage without any exceptions are New York, New Jersey, Delaware, Minnesota, Pennsylvania and Rhode Island, according to the group Equality Now. Prior to 2018, child marriage was legal in all 50 states.
Children can be married at the age of 16 or younger in 35 states, including nine state where there is no minimum age, according to Unchained at Last. Nearly 300,000 children were legally married in the U.S. between 2000 and 2018, mostly girls married to adult men.
A recent push to pass laws banning the practice in the U.S. has been met with mixed success. In August, North Carolina Governor Roy Cooper signed a law that raised the minimum age of marriage to 16.
The previous minimum age had been 14, leaving the state with a reputation as a destination for adults hoping to marry children. The increase did not satisfy many activists who were calling for a universal minimum of 18 instead.
"This legislation is an important step toward ending child marriage in North Carolina and instituting more protections for children," Cooper said in a statement after signing the bill. "While it falls short of raising the age of marriage to 18, it will make our state a safer place for children."
In addition to banning child marriage at the state level, U.S. advocates are also calling for the repeal of a federal law that currently allows an exemption to statutory rape laws based on marriage.