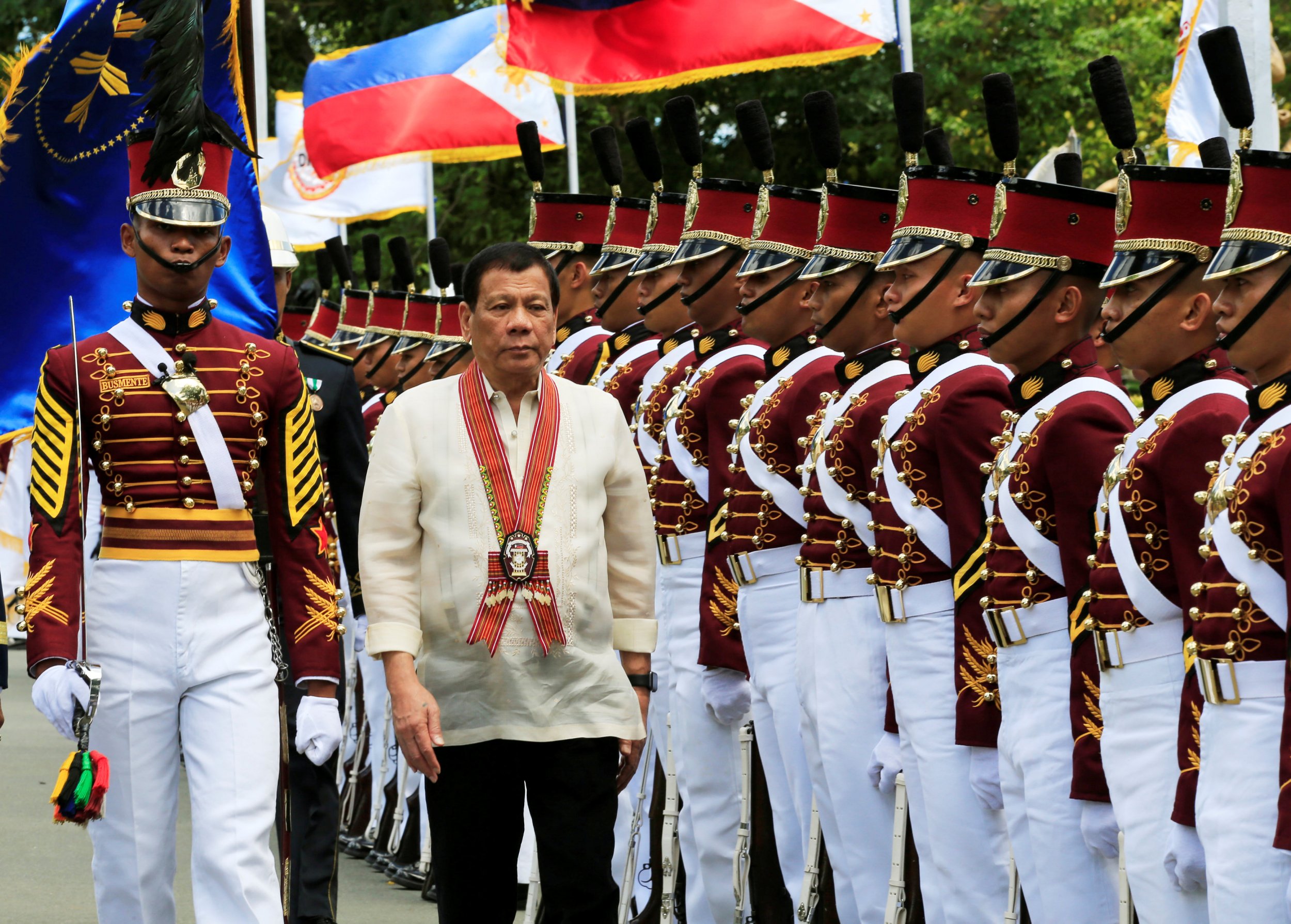 The Communist Party of the Philippines (CPP) said on Saturday that its armed units will declare a unilateral ceasefire no later than March 31, ahead of the resumption of peace talks with the government of President Rodrigo Duterte next month.
The CPP, whose armed wing, the New People's Army, has fought a nearly five-decade-long insurgency, expects that the Philippine government will declare a similar unilateral ceasefire as part of an agreement reached during backchannel talks from March 10 to 11, the group said in a statement.
Negotiators from both sides agreed on March 12 to resume formal peace negotiations in The Netherlands from April 2 to 6, a month after an angry Duterte canceled talks after the rebels ambushed soldiers after unilaterally ending a previous ceasefire.
Duterte, in an interview on Saturday with reporters in Bukidnon province in the southern Philippines, said he would consult with the country's political and security leaders "whether or not it would be good at this time" to resume the government's unilateral ceasefire.
"I have to consult the (House) Speaker, I have to consult the Senate President, I have to convene the National Security Council, and I have to ask the generals of the army and the police," he said.
In the statement, the CPP urged Duterte to order the military to "slow down its ongoing all-out offensive military operations and aerial bombing and shelling campaigns against rural (communities), to help create a favorable atmosphere for the mutual ceasefire."
To give the peace talks a boost, the CPP said it also expects the government to release 19 elderly and sick political prisoners, as well as five detained consultants of its political arm, the National Democratic Front.
The CPP said the New People's Army released on Friday two "prisoners of war" in Mati town in the southern province of Davao Oriental, as a "confidence-building" measure, and would also set four more prisoners free.
The conflict between the government and the communists has raged for nearly five decades and killed more than 40,000 people.
Both sides in the conflict unilaterally declare ceasefires that the opposite party typically accuses the other of violating, leading to a fragile peace in the conflict zones where the rebels operate.