Philippine President Duterte Says 'Most' Bishops Are Gay, So Church Should Let Them 'Have Boyfriends'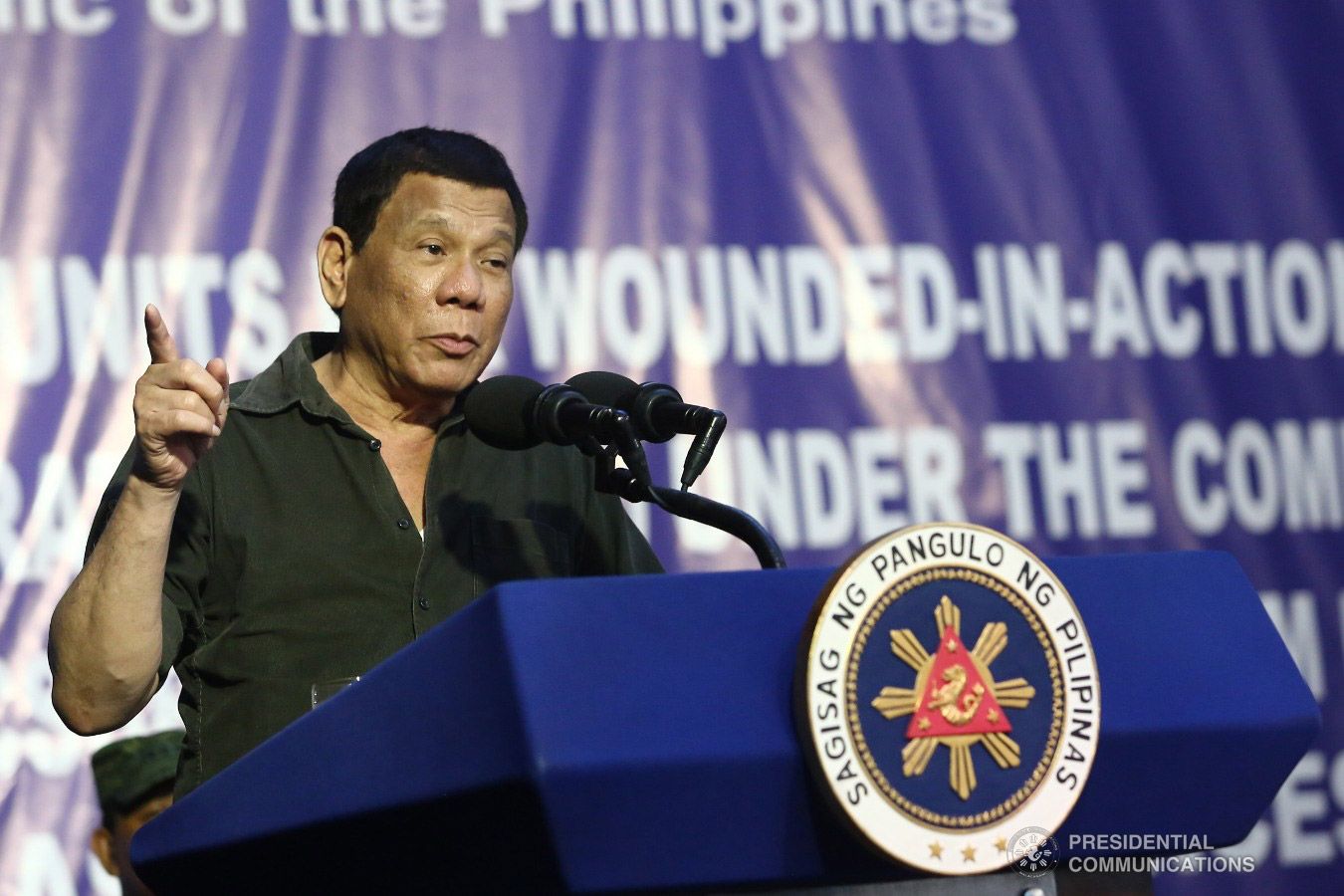 Philippines President Rodrigo Duterte has fired off another controversial tirade against the Catholic Church, which he said should allow its priests to engage in sexual relations because they have been accused of molesting children anyway.
Speaking at a ceremony for the groundbreaking of the General Gregorio T. Del Pilar National High School in Bulacan, Rodrigo began to rant about the history of the Catholic Church and sexual scandals. He discussed one priest who "was molesting the boys for almost 10 years" and recommending the audience pick up copies of "Altar of Secrets: Sex, Politics, and Money in the Philippine Catholic Church" by Aries C. Rufo and "The Popes: A Dark History. The Popes: Vice, Murder, and Corruption in the Vatican" by Brenda Ralph Lewis" before taking on the clergy themselves.
"Only I can say it, bishops are sons of bitches, damn you. It's true, most of them are gay," Duterte said. "They should come out in the open, cancel the celibacy and allow them to have boyfriends."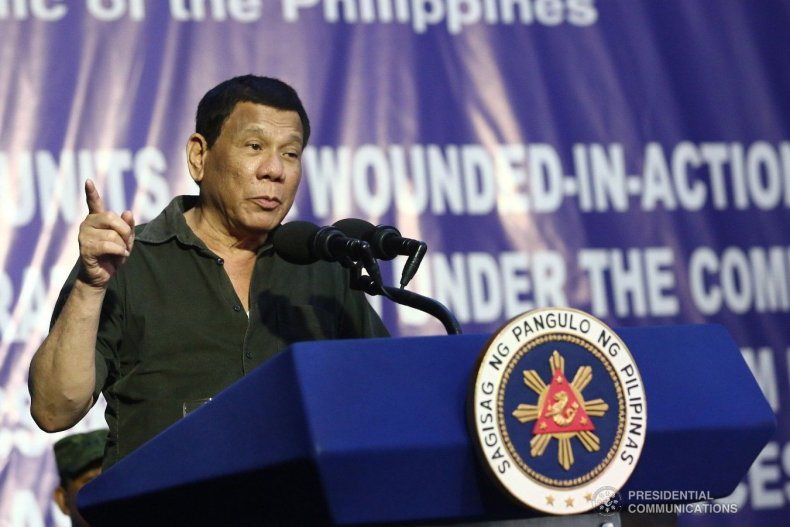 Duterte has had a tumultuous history with the Catholic Church, to which more than 80 percent of the Philippine population adhere. A number of outspoken clergy members have openly criticized the Philippine leader's war on drugs, a zero-tolerance campaign that has killed up to 12,000 people since Rodrigo's election in May 2016 and tensions have been exacerbated with the high-profile deaths of three priests in the past year.
In November, Duterte told a crowd they should "kill" Catholic bishops as they were "useless fools" and "all they do is criticize." His spokesperson later said the comments were simply for "dramatic effect," but they caused outrage among a number of Catholic leaders who felt they were increasingly being persecuted in spite of the religion's overwhelming popularity.
In spite of his attacks, Duterte has denied saying he was an atheist and, repeating past remarks, told Thursday's audience that he never said "I do not believe in God" and those who claimed otherwise were "fu***** sh**." He pointed out that his exact words in June were "Your God is stupid but my God has a lot of common sense."
The Philippine leader has previously vowed to resign if someone could prove that God was real, though he has also said he planned to leave office early anyway.
At a separate speech Thursday before soldiers also in Bulacan, Duterte said he would not buy weapons from the United States because Washington has criticized his campaign against drugs and has used sanctions against countries that do not conform to its foreign policy outlook. He said he may look to Moscow and Beijing instead.
"It's over. If you buy from China or maybe Russia, you will be included in an embargo, you cannot trade with America," Duterte said. "With that kind of arrangement, do not expect me to buy arms from the United States."