Philippines Duterte Claims Defeat of Military Coup, Offers No Evidence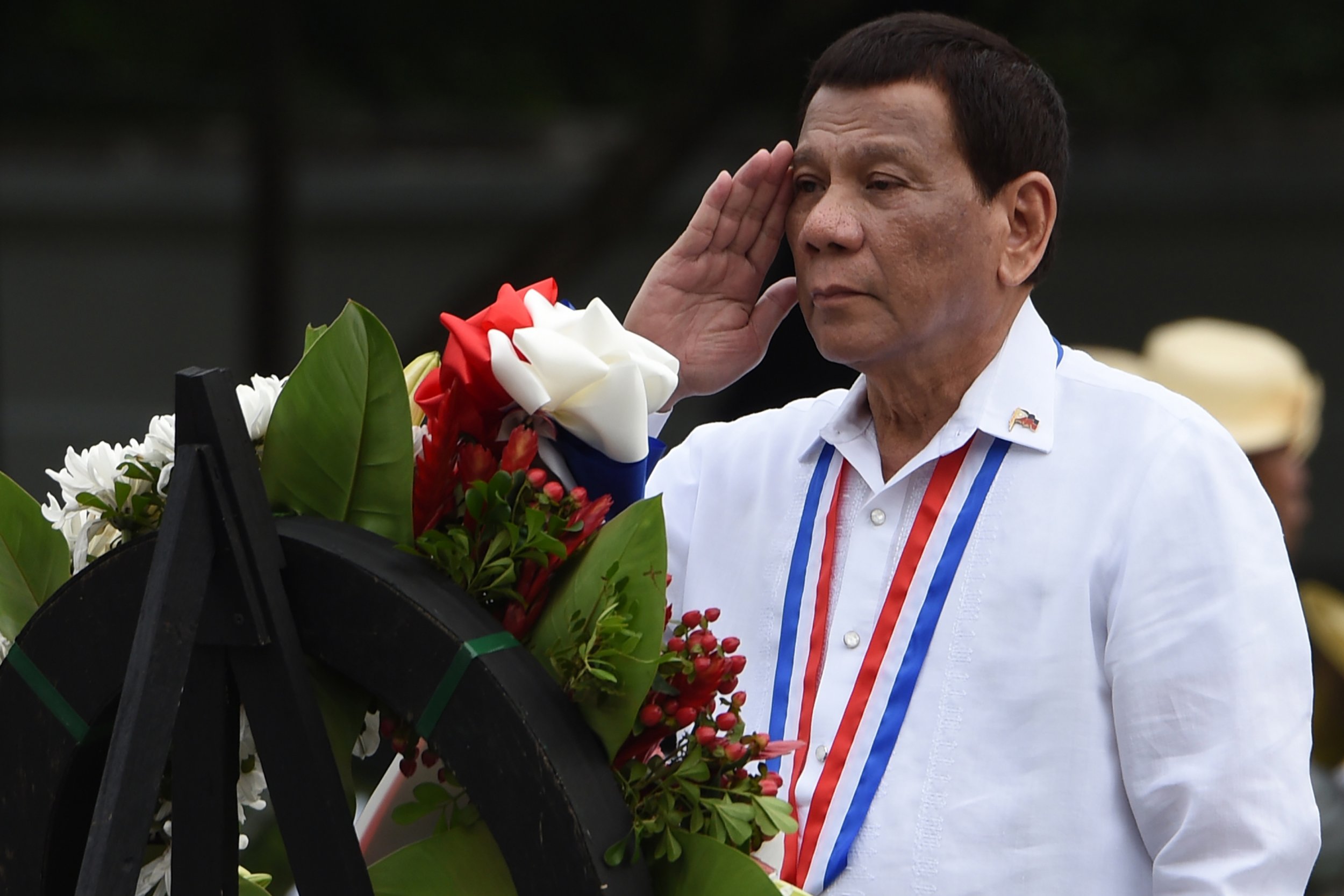 Philippine leader President Rodrigo Duterte has claimed to have defeated a planned coup, pre-empting the plotters before they could launch the operation.
The president made the allegations during a conversation with his lawyer that was shown on national television, Reuters reported. Duterte said he has asked the military to declassify information about the plot, which he said was gathered by an unidentified allied nation.
Duterte said the coup was planned by rogue elements within the military, communist rebels and opposition political parties. However, he offered no evidence to substantiate his claims, while the opposition suggested he was fabricating a plot to draw attention away from the economic issues facing the country.
"We have the evidence and we have the conversation provided by a foreign country sympathetic to us," Duterte told presidential legal counsel Salvador Panelo. The president suggested the various plotters were in "constant communication." Duterte told Panelo he would prove the links "any day now".
One of the supposed conspirators is one of Duterte's most prominent critics—Senator Antonio Trillanes. The 47-year-old is a former junior naval officer who has previously led two unsuccessful coups against former governments.
Last week, Duterte revoked a 2010 amnesty granted to Trillanes for his crimes, ordering the arrest of the senator. According to Rappler, the minority bloc in the senate is planning to request an investigation into what they call "fraudulent and erroneous" orders issued by the president. Trillanes is currently staying in the senate building to avoid arrest.
Congressman Gary Alejano, who is a member of the same party as Trillanes and also took part in the 2007 coups, rejected Duterte's assertion that he or Trillanes were involved in the alleged uprising.
Alejano said they were only doing their duty as "members of the opposition under the checks and balance system of our democratic government." He also suggested Duterte was simply trying to "divert the attention of the people from the present economic woes they themselves have failed to address."
On Tuesday, Duterte addressed soldiers directly warning them against collusion with Trillanes' group. Reuters said army trucks and tanks were seen driving down the main roads in the capital Manilla as the coup rumors bounced around the Filipino media.
The military dismissed reports of "sizeable movements of military aircraft or armored vehicles," and spokesman Marine Colonel Edgard Arevalo assured reporters that "there is no cause for alarm." He explained that the vehicles spotted were simply "routine movements that are properly coordinated."