Philippines' Duterte Vows to Continue 'Relentless and Chilling' War on Drugs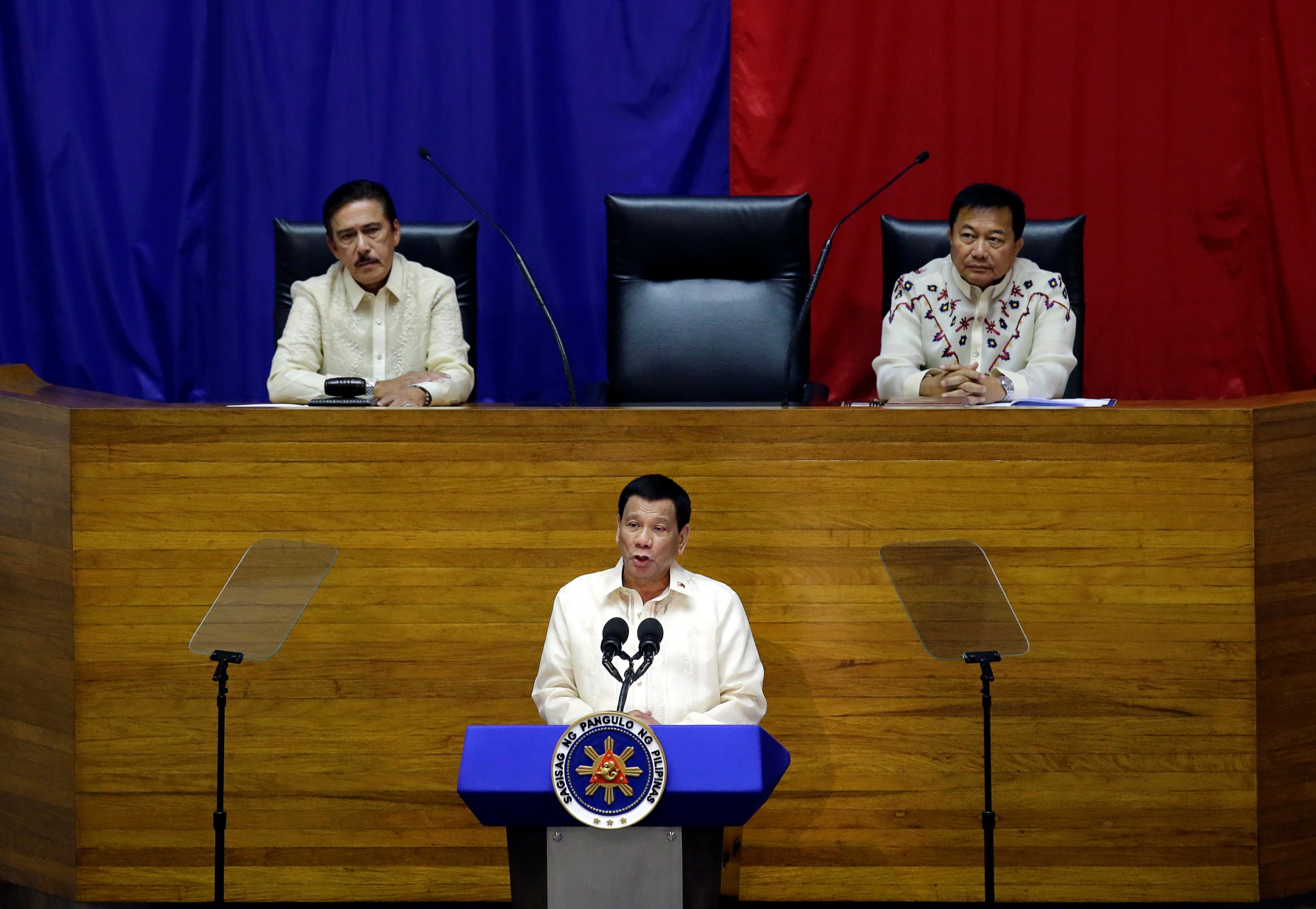 Philippines' President Rodrigo Duterte told a joint session of the Philippine Congress on Monday that he vowed to continue his violent war on drugs.
Duterte said during his annual State of the Nation address that the ongoing campaign would be as "relentless and chilling" as it was during the first two years of his presidency. Meanwhile, thousands protested outside Congress during the speech.
The Philippine police say that more than 4,500 people have died in the campaign, with thousands of other drug-related deaths occurring at the hands of vigilantes and drug gangs. But Human Rights Watch reported that more than 12,000 people have been killed by police, hired killers and drug syndicates, and alleged the campaign involves extrajudicial killings that hinder due process.
"The 12,000 figure by HRW includes both official police killings and [those conducted] by unidentified killers," Human Rights Watch Asia researcher Carlos Conde told Newsweek. "This figure was last year, so this is a conservative estimate."
Duterte has taken a confrontational stance against critics, irreverently denouncing figures such as Pope Francis, former President Barack Obama and the United Nations High Commissioner on Human Rights. He again pushed back against opponents during his speech.
"Your concern is human rights, mine is human lives," the president said to the joint session of Congress. Duterte has previously framed his campaign against drugs as a means of boosting the country's economy and exterminating a pernicious influence that harms families and youth.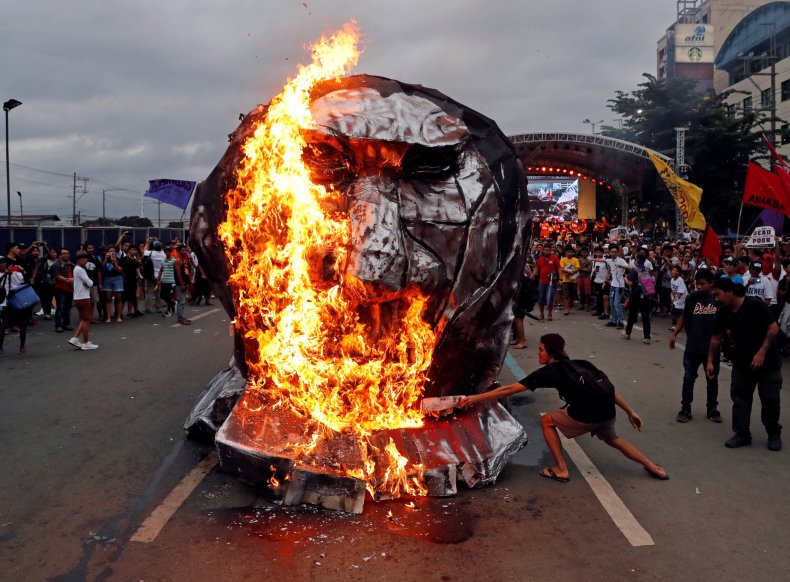 But the deaths have prompted continued rebukes from the human rights community, which again expressed concern before Monday's speech.
"President Duterte came to power on the back of a 'strongman' image and a promise to be tough on law and order. The reality is, just two years into his presidency, his disastrous policies have made the country a more dangerous place, particularly for the poorest Filipinos," Rachel Chhoa Howard, Amnesty International's Philippines researcher, said in a statement.
"Instead of combatting a difficult social problem, his 'war on drugs' has caused untold damage and misery. President Duterte's policies—which include directly encouraging unlawful killing—have seen thousands of people murdered with total impunity amid growing lawlessness, with extrajudicial executions in homes and on the country's streets still happening on a daily basis," Howard added.
Despite condemnations about methods used to carry out the war on drugs, many in the Philippines support the president's campaign. A survey conducted last year by Pulse Asia showed that 88 percent of the country backed Durterte's efforts to root out narcotics, whereas only 2 percent opposed it.