Philippines's Rodrigo Duterte: If ISIS Arrives, Forget About Human Rights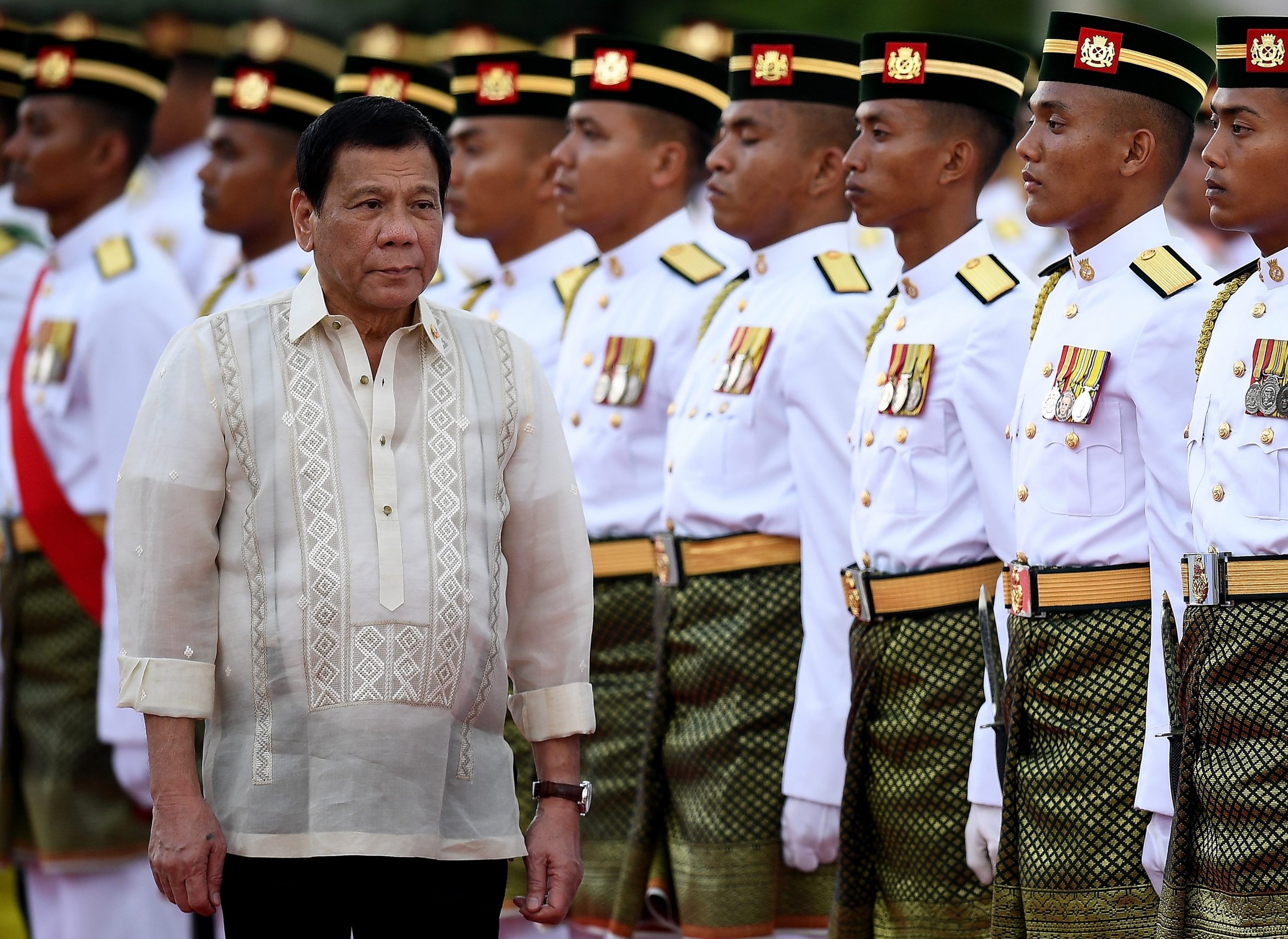 Philippine President Rodrigo Duterte warned Monday that the Islamic State militant group (ISIS) could attempt to use the country as a safe haven if it is forced out of Iraq and Syria, and said he would ignore human rights obligations to maintain security.
The country already faces a radical Islamist insurgency in its southern regions from the militant group Abu Sayyaf, which has pledged allegiance to ISIS. The group wishes to build an Islamic state in the country, and has kidnapped and beheaded two Canadian nationals in the past year. It is currently holding 21 people hostage.
"Once the terrorists of the Middle East are deprived of the land area, the real estate area where they can sleep... they will wander to other places and they will come here and we have to prepare for that," he said in a speech to law enforcement agency officials.
"Remember, these guys, they do not have an iota of what is human rights, believe me. I will not just simply allow my people to be slaughtered for the sake of human rights, that's bullshit."
Duterte has railed against Western criticism of his war on drug gangs in the country, in which governments have said that his authorities have forgone the rule of law in their killings of drug dealers.
He almost severed relations with the Obama administration over the criticism, calling the U.S. president the "son of a whore," but he has performed a U-turn since the victory of president-elect Donald Trump, signalling that he will cooperate with his administration.
In his speech, he said that the southern province of Mindanao, where he was a mayor of Davao City for more than two decades, had a "very strong" Islamist presence that had led to fears of "looming terrorism" and more extremists entering the region to join the insurgency.
His office released a statement Monday warning those behind violent, Islamist-inspired acts that the Philippine president could take "more drastic action" against them.