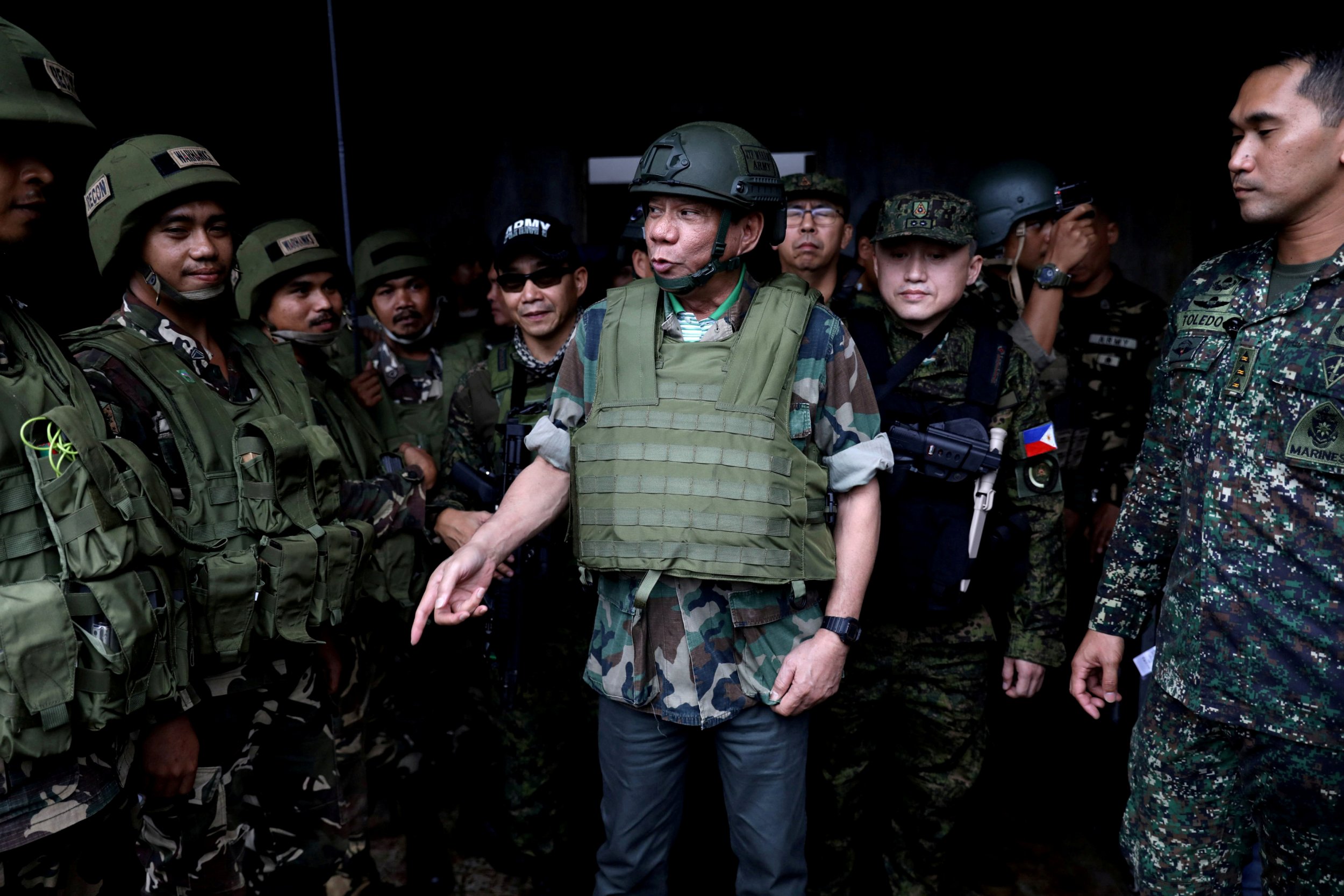 Philippine President Rodrigo Duterte has publicly vowed to have his own son killed if rumors about his involvement in drugs turned out to be true.
Since taking office last year, Duterte has responded to the archipelago nation's drug crisis by waging a violent war against those who deal in or use drugs. The campaign has resulted in at least 7,000 deaths and has drawn criticism from a number of human rights groups, but remains popular among the president's supporters. In a speech to government workers at his presidential palace in Manila on Wednesday, Duterte reiterated his commitment to have even those closest to him executed if found to be involved in the drug trade.
Related: Philippines: President Duterte's son denies links to drugs trade his father vowed to fight
"I said before my order was: 'If I have children who are into drugs, kill them so people will not have anything to say,'" Duterte said, according to The Guardian.
"So I told Pulong: 'My order is to kill you if you are caught. And I will protect the police who kill you, if it is true,'" he said, using a nickname for his eldest son, Paolo.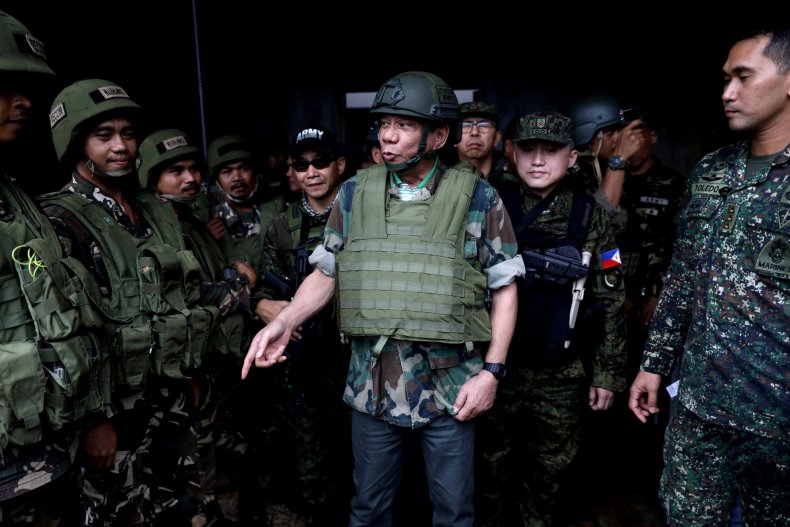 Paolo serves as vice mayor for the city of Davao, where his father was mayor before being elected president. He and his brother-in-law, Manases Carpio, have been linked by authorities to a seized $125 million shipment of crystal meth from China, charges the pair deny. In response to rumors swirling after his son refused earlier this month to show authorities a tattoo that could reportedly link him to the criminal syndicate behind the shipment, Duterte doubled down on previous threats against his kin.
"None [of my children are into illegal drugs]. But my order is, even if it is a member of my family, 'kill him,'" Duterte said during a presidential debate last year when he was still mayor of Davao City, according to The Philippine Star.
Duterte has also lobbed threats against family members potentially linked to the Islamic State militant group (ISIS) and other Islamist fighters in the country's restive south. In an interview late last year with local news agency Rappler, Duterte said ISIS was "everywhere" and suggested he had cousins "on the other side," with ISIS, the Moro Islamic Liberation Front and the Moro National Liberation Front. The president apologized in advance for what would happen to them if they were ever to meet.
The Philippine army is currently battling ISIS and other Islamists who took over the southern city of Marawi in May. Last month, Duterte went to the city to fire at jihadists with a sniper rifle.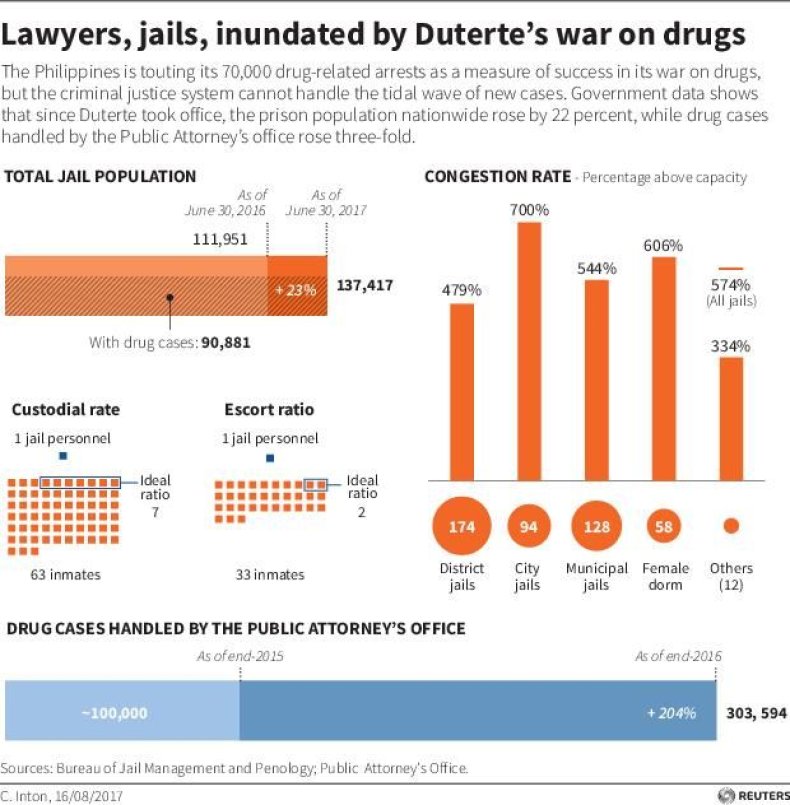 Domestic discontent with Duterte's strongman policies, however, has led to large protests. Widespread demonstrations coinciding with the 45th anniversary of former Philippine President Ferdinand Marcos's declaration of martial law Thursday also targeted Duterte and his war on drugs. Duterte welcomed the protests, which featured sizable showings from both his supporters and detractors, but warned that he would quickly crack down on any attempts to challenge his government.
"Do not commit the mistake of staging a rebellion," Duterte said to reporters earlier this month in anticipation of the protests, according to CNN Philippines.
He added: "I will not hesitate to impose martial law all throughout the country and order the arrest of everybody."