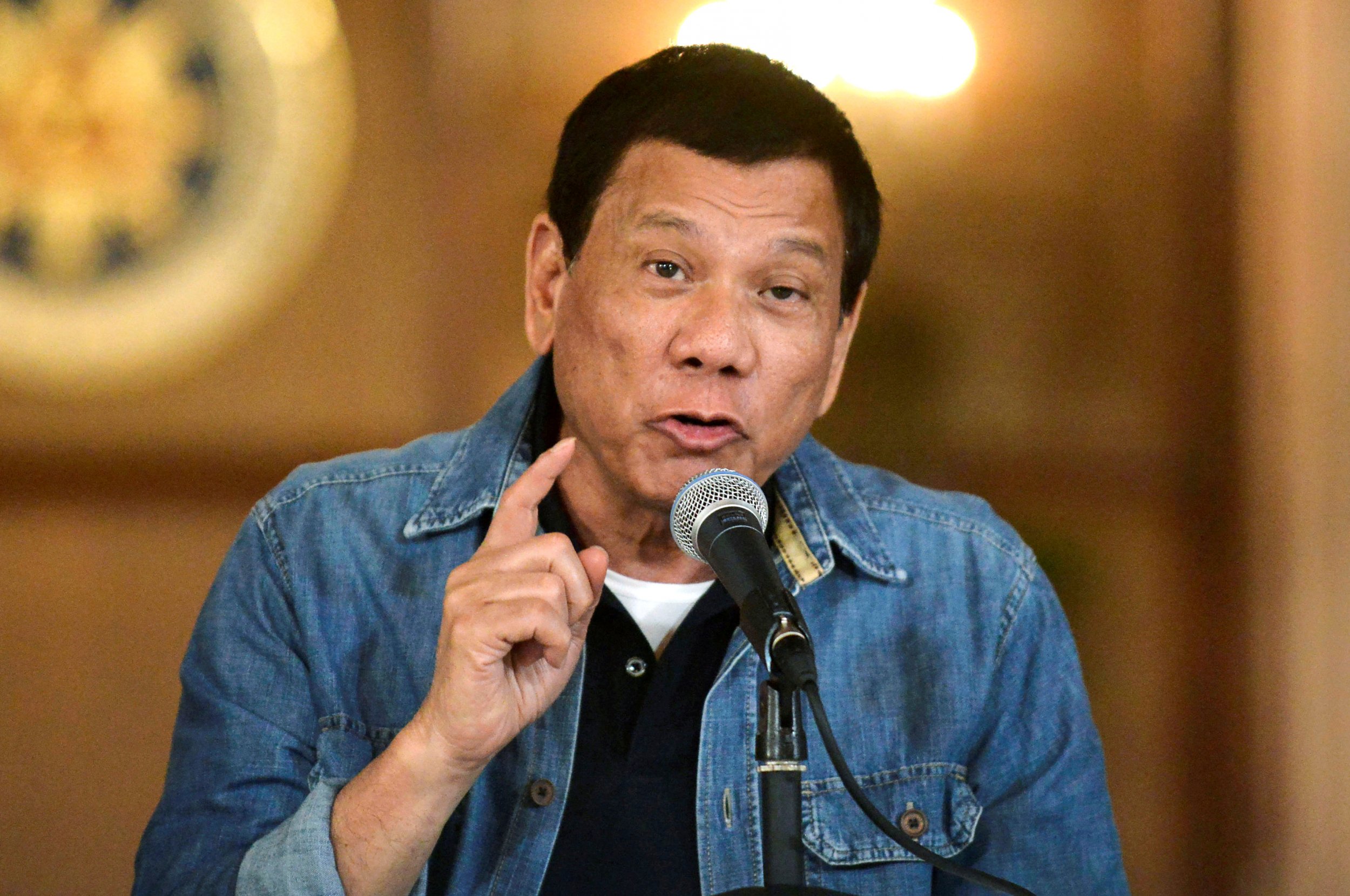 President Rodrigo Duterte of the Philippines said he is open to his country holding joint military exercises with China after visiting Chinese naval ships docked Monday in his hometown of Davao City.
"Yes, I said I agree. We can have joint exercises here in Mindanao, maybe in the Sulu Sea," Duterte said after visiting the two Chinese warships and a support vessel visiting the region as part of a goodwill cruise. Duterte said the three Chinese ships showed "that we are friends" with China and "that's why I welcome them here."
Related: Philippines' Duterte urges U.S. restraint on North Korea
The Philippines is currently involved in a maritime dispute with China over its interests in the South China Sea, although Duterte is attempting to forge closer ties with the country. A day before Duterte visited the warships, the Philippines omitted negative language about international concerns over China's "militarization" of islands in the disputed South China Sea from a statement issued after a summit of Southeast Asian leaders.
Duterte's comments also come days after President Donald Trump had a "very friendly conversation" with the Philippines president. That phone call resulted in an invitation for Duterte, who is accused of ordering the deaths of thousands of Filipinos in the nation's violent war on drugs, to visit the White House.
The invitation alarmed international human rights groups. During his campaign for president, Duterte promised a "bloody war" against criminals and said he'd kill 100,000 of them in his first six months in office. He also vowed to reintroduce capital punishment for a range of crimes, including drugs, rape and murder.
Human Rights Watch has urged Trump to hold Duterte accountable on his visit, saying the U.S. has an "obligation" because of the "brutally violent deaths of thousands of Filipinos" in the country's ongoing drug war. Unlike President Barack Obama, Trump has not criticized the deaths.
"For Trump to celebrate somebody who boasts of killing his own citizens, and then invite him to the White House while remaining silent on his disgusting human rights record, sends a terrible message," said John Sifton, Asia advocacy director of Human Rights Watch, told The Washington Post. "It says to the world that illegal violence is legitimate and that rule of law and human rights can be ignored."
Speaking with The Daily Beast on Monday, an unnamed State Department official said the invitation from Trump was "a big fucking surprise to us." According to The New York Times, State Department and National Security Council officials plan to internally raise their concerns over the visit.
Last year, Duterte signaled a split with the U.S., traditionally an ally of the Philippines, and announced a military and economic "separation." During a trip to China, Duterte told Chinese business leaders: "America has lost now. I've realigned myself in your ideological flow."