Philippines President Duterte Tells World Leaders: 'Don't Fuck With Us' Over Drug War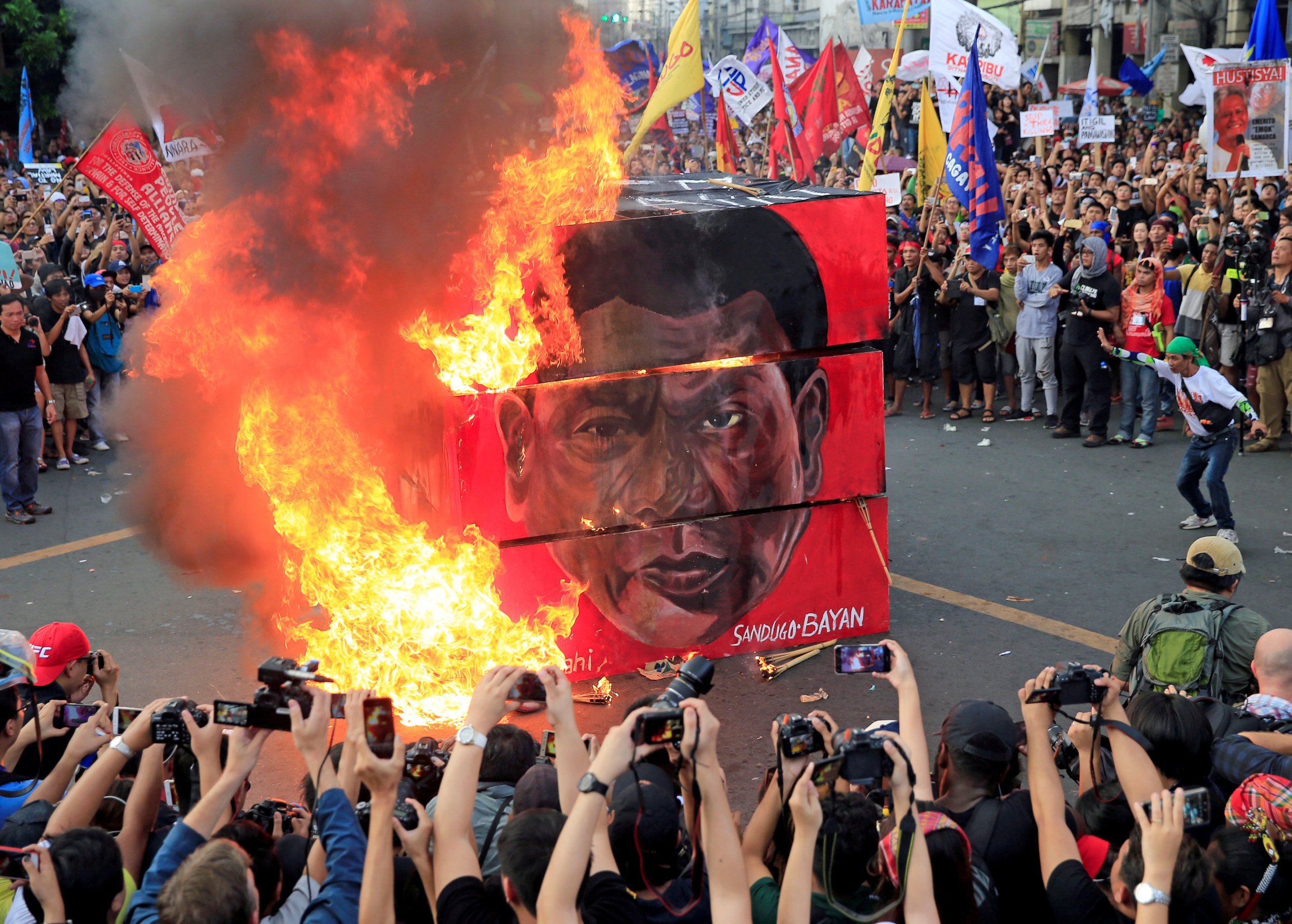 The president of the Philippines, Rodrigo Duterte, announced on television that he would remove the police force from an ongoing drug war that has killed thousands of people. He said the Philippine Drug Enforcement Agency (PDEA) would continue the nation's 15-month campaign against illegal drugs, reported The Guardian Wednesday.
The drug war, in which police officers have killed more than 3,900 "drug personalities" in the Philippines since last July, was started by Duterte amid escalating problems with drug cartels and abuse in the Southeast Asian country. According to Philippine police data, there have reportedly also been 2,000 other killings associated with drug-related crimes.
In the televised speech, the controversial president said he hoped the shift would satisfy "bleeding hearts" and western leaders, including the U.S., which have criticized the high death toll in his brutal crackdown. The Philippine Drug Enforcement Agency has been tasked with going after large drug networks and suppliers, which will allegedly remove the bloody campaign from the streets.
Duterte said he was not afraid of being punished by world leaders for his security measures. "We will be excluded in the UN? You son of a bitch. Go ahead. You are interfering in our affairs because we are poor. You give money and then you start to orchestrate what things should be done," he said. "You bullshit. We are past the colonization stage. Don't fuck with us."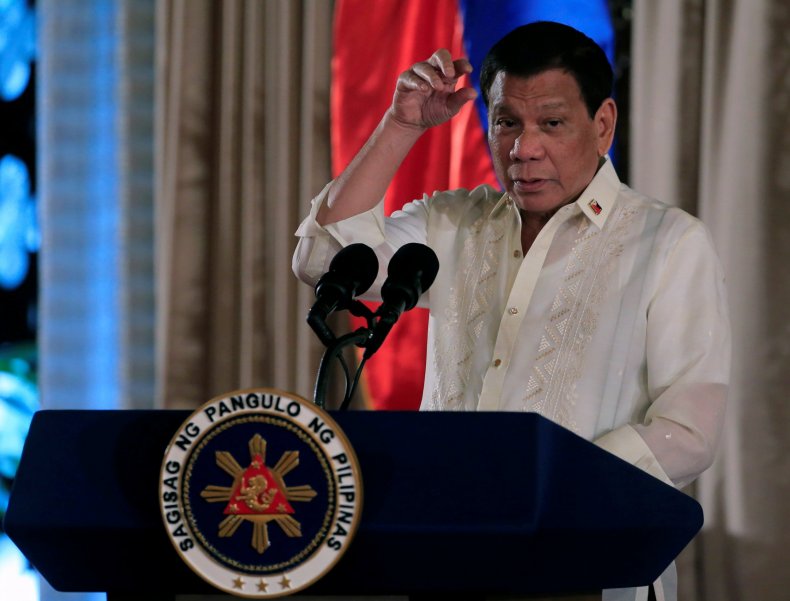 Duterte became president of the Philippines in June 2016, after getting nearly two fifths of the votes. One of Duterte's election campaign promises was to rid the Philippines of drug users and dealers.
"If I make it to the presidential palace, I will do just what I did as mayor. All of you who are into drugs, you sons of bitches, I will really kill you. I have no patience, I have no middle ground, either you kill me or I will kill you idiots," Duterte said in a speech at a campaign rally in 2016.
Since Duterte took office, his extreme campaign against drugs has earned Duterte the nickname "the Punisher."
An independent poll conducted this month found Filipinos' satisfaction with Duterte was at an all-time low since he became president, the Associated Press reported Wednesday. The results can be explained by the outcry over the extreme drug killings and the allegations about his unexplained wealth. The president's trust rating dropped from the "excellent" grade of 75 points in June, to 60 points, which is classified as "very good," according to the poll released by The Social Weather Stations on Sunday.