Philippines's Duterte Says He Will Step Down Early Because He's 'Old' and 'Would Like to Rest'
Philippine President Rodrigo Duterte has announced his intention to leave office early, citing his age and lack of will to continue leading the country.
Duterte has attempted to dismiss criticism that his support for a federalist political system, a reform that could give the president more control over the government, meant he was seeking to stay in power past his six-year term, which was set to end in 2022. Instead, 72-year-old Duterte said Wednesday he planned on leaving his post two years early.
Related: Philippines's Duterte says he would rather be shot dead than stay president after term ends
"I will step down by 2020, I will not wait for 2022," Duterte said in a speech, according to Reuters.
"I am old. I have no more ambition. I really would like to rest," he added.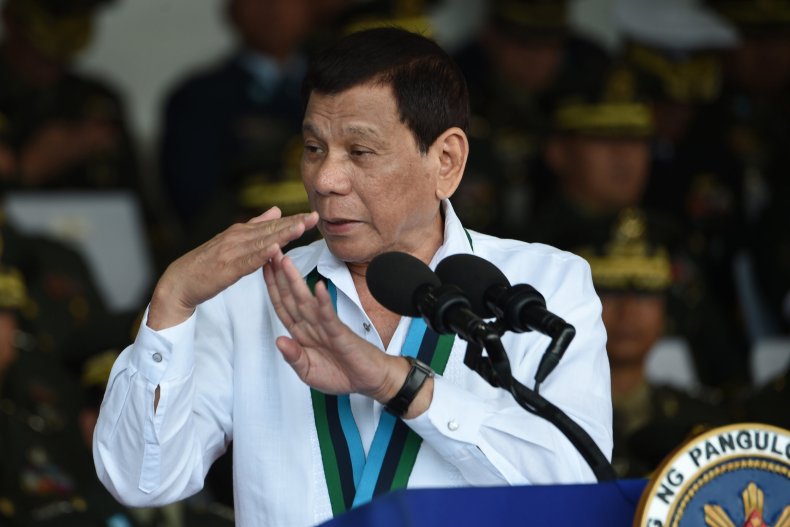 The remarks echoed comments by Duterte's spokesman Harry Roque, who told reporters Tuesday that the Philippine leader was not seeking to remove the constitution's presidential term limits as the party of his ally, Chinese President Xi Jinping, had proposed it would do at home days earlier.
"The president has said he wants to step down earlier if possible and will not stay one minute longer beyond 2022," Roque said, according to The Strait Times.
"That he will not stay longer than 2022 is absolute. He may step down earlier if the constitution is amended," he added.
Duterte's advocacy for federalism in the Philippines stemmed back to his time as mayor of Davao City, which he led in the wake of the 1986 People's Power Revolution that forced Philippine President Ferdinand Marcos to end his 15-year martial law rule.
In November 2014, Duterte gathered other local officials to host the Mindanao Leaders Summit on Federalism to amend the constitution in a way that would give local governments more autonomy in tackling issues such as crime, economic disparity and an Islamic insurgency in the south, as Davao City's Sun Star reported.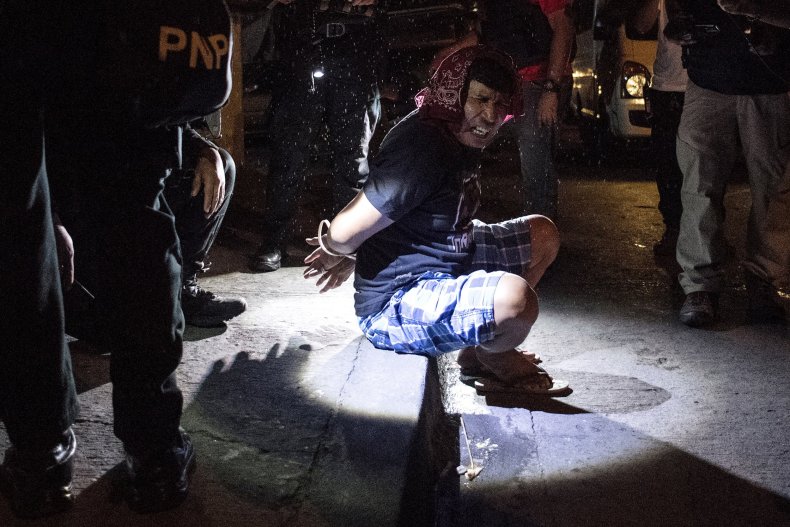 Since being elected president in 2016, Duterte has faced criticism over his populist style of leadership and a war on drugs that is thought to have killed about 7,000 people in its first year. He has also been the subject of numerous international scandals related to controversial statements that have insulted other foreign leaders and suggested he himself had killed some of his enemies. Duterte has often accused the media of twisting his words.
Still, he remained popular at home and claimed victory last year over local insurgents loyal to the Islamic State militant group (ISIS) in the city of Marawi. Last month, he instructed his troops and security forces to kill him if he attempted to extend his term.
"If I overstay and wanted to become a dictator, shoot me, I am not joking," Duterte said in January.