Philippines' Rodrigo Duterte Tells Foreign Businesses Concerned with Drug War to 'Pack Up and Leave'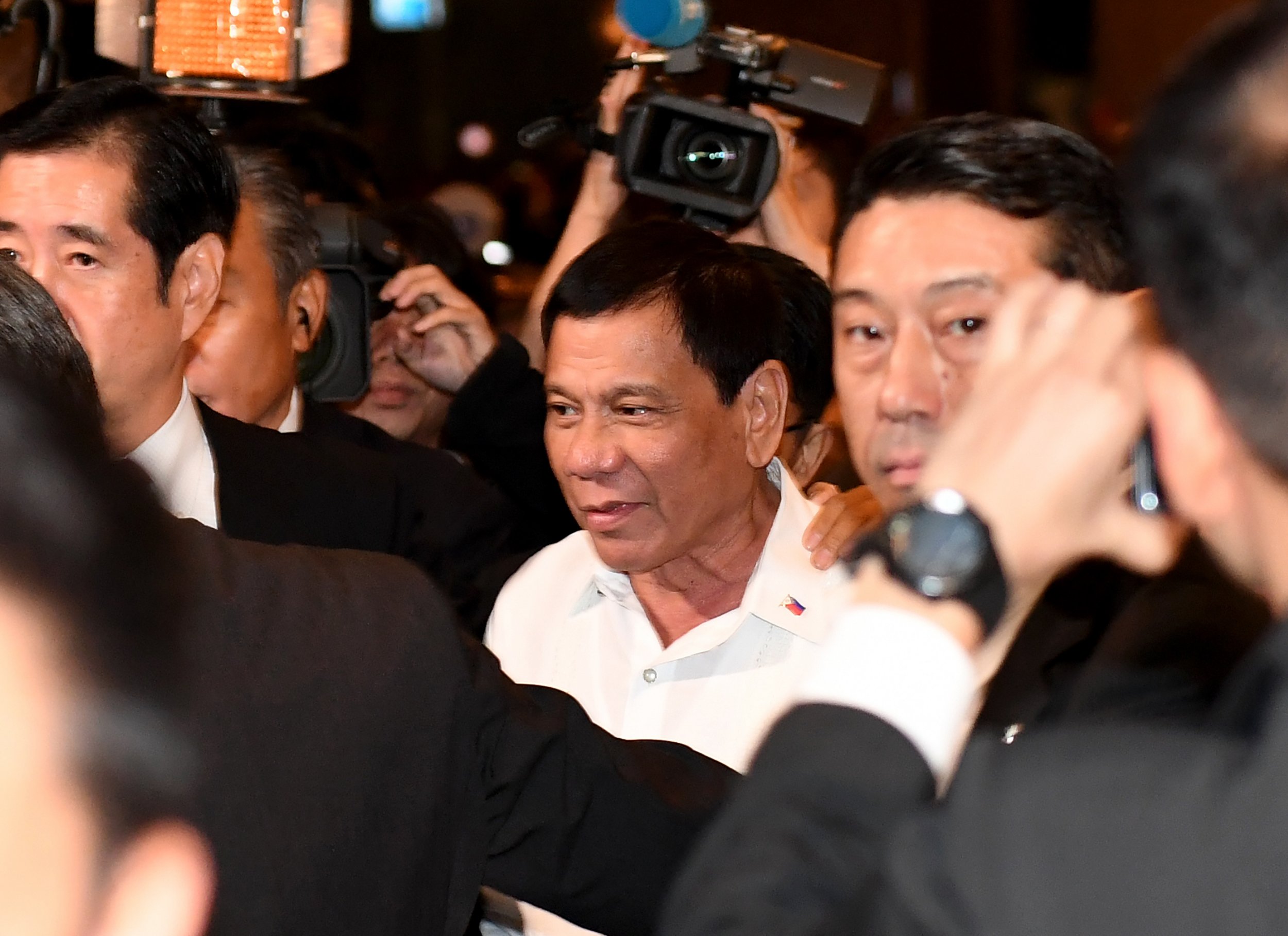 Philippine President Rodrigo Duterte has told foreign businesses concerned about his war on drug gangs to "pack up and leave," in another verbal attack against the U.S.
Duterte, before leaving for a trade-building visit to Japan, again condemned Washington for its criticism of his campaign to root out drug crime in the country since he came to power in June. His drug war has left more than 3,800 people dead in just four months, with vigilantes reported to have carried out many of the killings.
U.S. Assistant Secretary of State Daniel Russel had criticized Duterte a day earlier, saying that his campaign against drug gangs was negative for the Philippine economy. The comments once again sparked Duterte's ire, making him hold up a newspaper displaying a headline about Russel's comments.
"These Americans are really crazy," Duterte said. "Russel says 'Duterte comments causing worries in business communities.' Then you pack up and leave. We will recover, I assure you."
He continued to defend his policies in the war on drugs, saying that he was not a "lapdog" of Washington. "Do not make us dogs. Do not. As if I am a dog with a leash and then you throw bread far away that I cannot reach."
On Monday, prominent Philippine senator and former justice secretary Leila de Lima called for an international investigation into Duterte's drug war, as well as possible sanctions against the Philippine leader. She said that Duterte's rhetoric around the campaign has given birth to vigilantism in the country, with death squads targeting suspected drug dealers and drug dealers.
"You cannot dismiss this sort of rhetoric as just a figure of speech or hyperbole because that's not how the people on the ground have been interpreting the pronouncements of the president," she said.
Duterte has made a series of controversial remarks in relation to his war on drugs, likening himself to Adolf Hitler and saying that he would be "happy to slaughter" the country's 3 million drug addicts.
He also called U.S. President Barack Obama the "son of a whore" in response to criticism from Washington that he was violating international law by not cracking down on criminal networks through the proper legal channels.