Philippine Elections to Go Ahead Despite Massive Data Leak of Near 55 Million Voters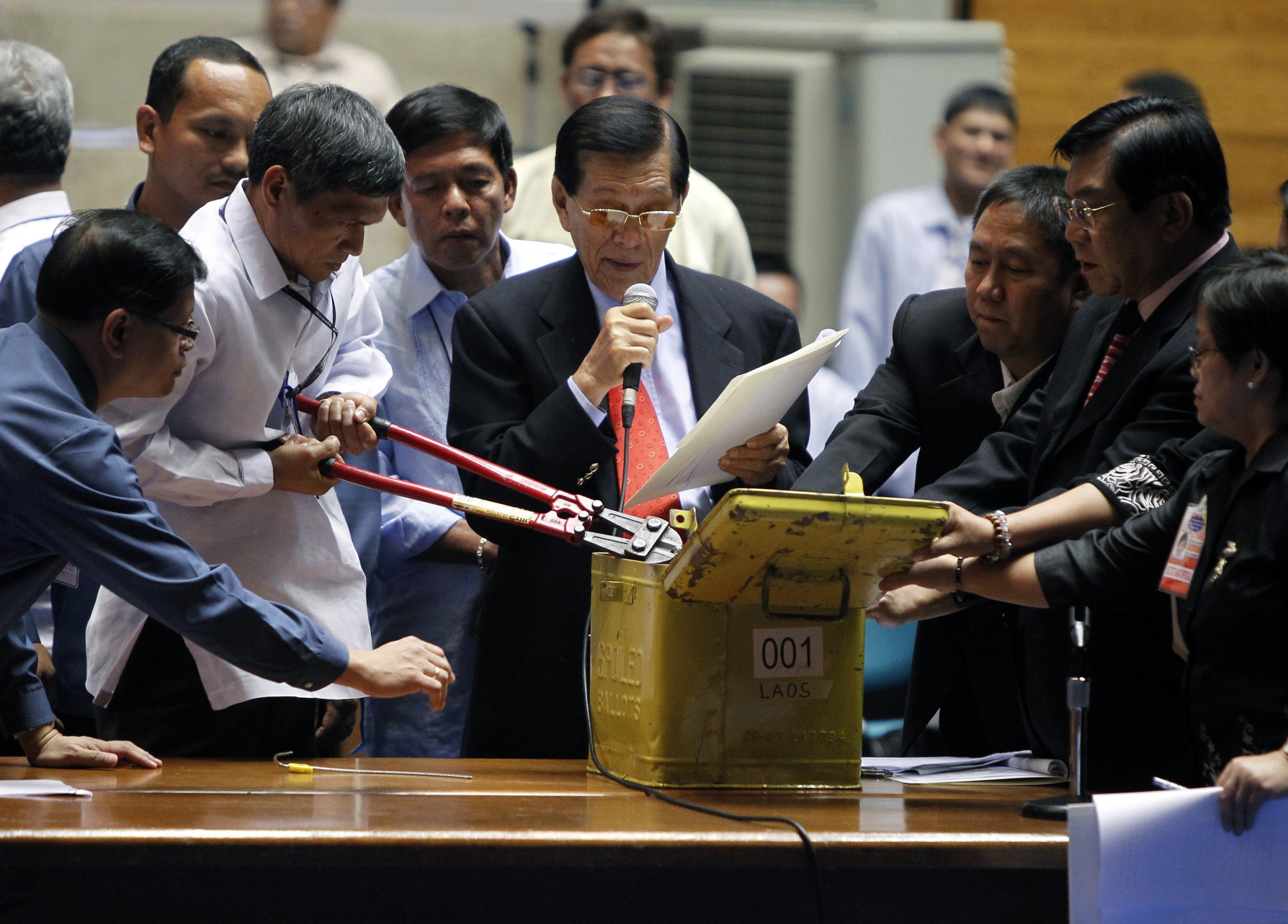 Election officials in the Philippines have said that the country's general election will go ahead on May 9, despite a massive data breach of almost 55 million voters. The leak is one of the largest ever breaches of government data and the stolen information has been widely distributed across the Internet.
On Wednesday, security agents arrested a 23-year-old man, on suspicion of hacking government databases. They said they are still looking for his accomplices, the Associated Press reports. The hackers attacked databases on March 27, and posted on the country's Commission on Elections website claiming to be part of the hacking collective Anonymous.
Among the stolen data are 228,605 email addresses; 1.3 million passport numbers; and 15.8 million fingerprint records, Wired reports. Officials in the Philippines originally said that the breach did not include biometrics. Other leaked data includes people's' addresses, dates of births, heights, weights, genders, marital statuses and parents' names—all of which was unencrypted.
James Jimenez, a spokesman for the Commission on Elections said that automated votes would be hosted on a different server to the compromised one, in a bid to preserve the integrity of the polls.