New ISIS Leader Targeted by Philippines Ahead of Trump Visit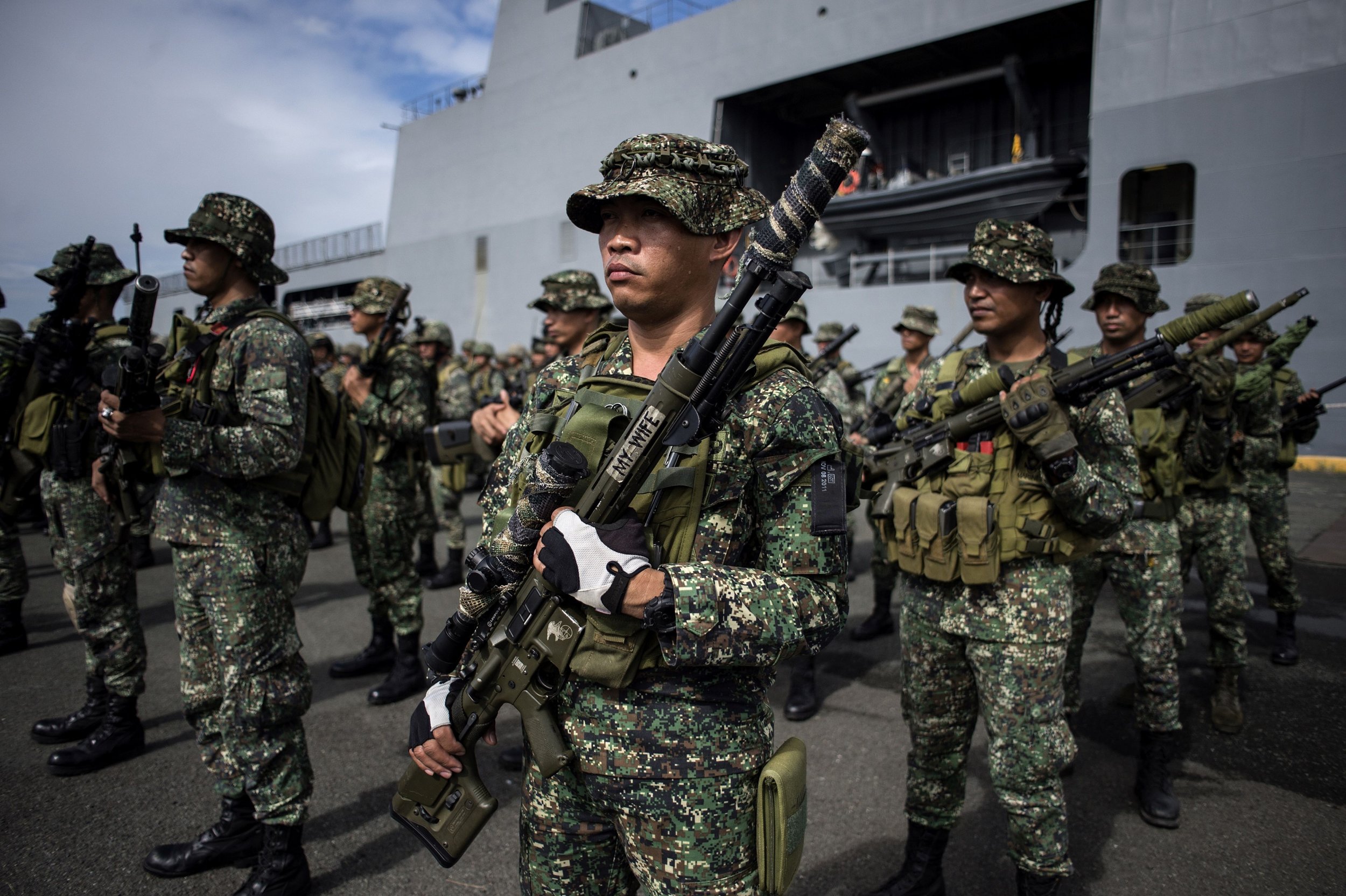 A hunt has begun in the Philippines for the new leader of the local faction of the Islamic State militant group (ISIS), a global jihadi network that President Rodrigo Duterte and his military have vowed to destroy in the country.
Two weeks after declaring victory over ISIS-affiliated forces in the formerly besieged southern town of Marawi, Philippine security chiefs said Monday they were now after the successors to Isnilon Hapilon, commander of Abu Sayyaf and ISIS's Southeast Asia operations, and Maute militant group head Omarkhayam Maute. The two led a pro-ISIS coalition, but were killed in last month's battle. Since then, contradicting reports have emerged as to whether their believed successor has already met a similar fate.
Related: ISIS leaders killed as Philippines vows 'to end these terrorists' in Marawi
"Amin Baco has replaced Isnilon Hapilon as leader in Southeast Asia," Philippine National Police Chief Ronald dela Rosa said Monday during a televised press briefing, according to The Philippines Star.
"We are still looking for Amin Baco," Defense Secretary Delfin Lorenzana said, according to Reuters, describing him as likely "successor as the emir of those terrorists."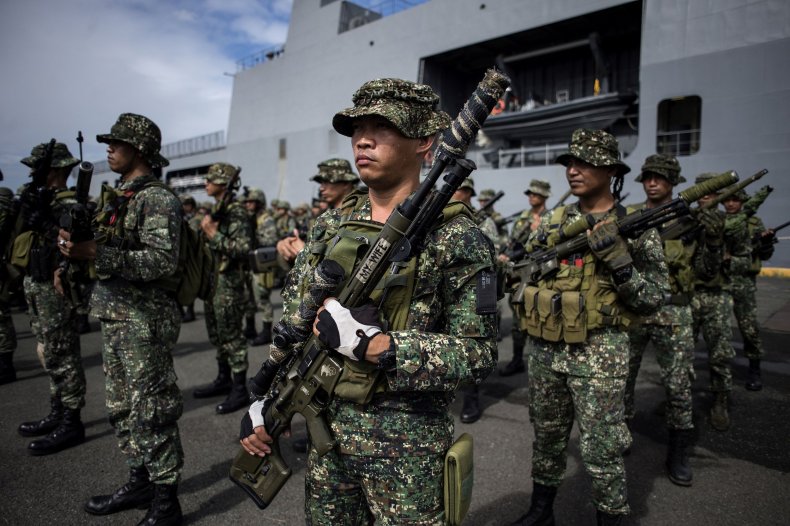 These reports, however, were contradicted by the Philippine army, which argued that it had already killed Baco. Philippine army spokesman Major General Restituto Padilla said Monday in a statement that Baco had been among those killed in the battle either Sunday or in recent weeks and that the armed forces were awaiting confirmation. Baco was said to have trained under explosives expert Zulkifli bin Hir, known as Marwan, who was killed in 2015.
"Contrary to recent pronouncements by some officials that it is now headed by a certain Amin Baco, the Armed Forces of the Philippines strongly believes that the group is now leaderless and without direction," Padilla said, according to the Associated Press.
Lieutenant General Carlito Galvez, commander of the restive Western Mindanao province, said he, too, believed Baco was among the "stragglers" killed in Marawi on Sunday, but noted that forensics tests were still being conducted. He explained that officials still "have to verify DNA" and that he had "yet to consult ground commanders," according to CNN Philippines.
Duterte declared victory in Marawi in mid-October as his armed forces finished off the last of the jihadi rebels, ultimately ending their 148-day hold on the city on October 23.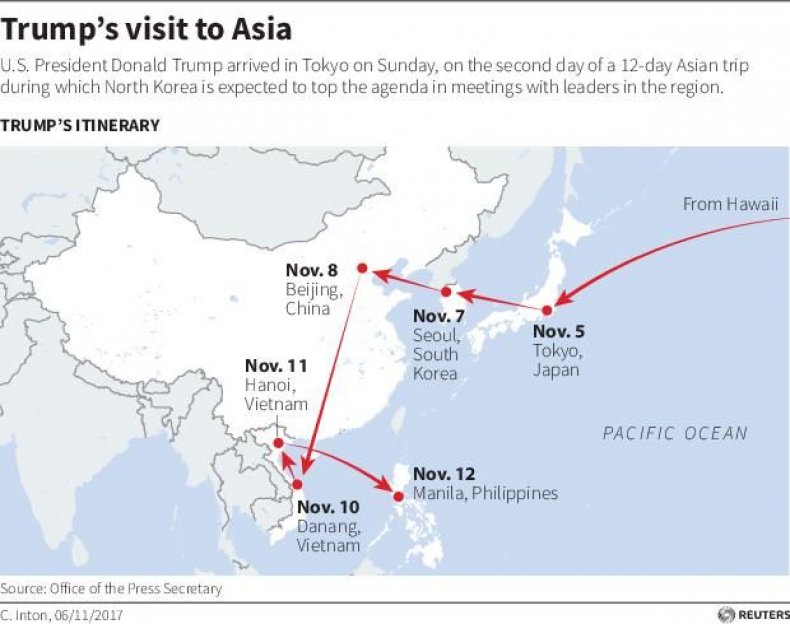 Duterte was scheduled to meet next week with another world leader involved in the fight against ISIS, President Donald Trump. Officials close to Duterte have described the controversial Philippine leader, known for his crass demeanor and ruthless war against both Islamist militants and drug dealers, as "excited" and "overwhelmed" to meet his U.S. counterpart for the first time, The Philippines Star reported.
The two leaders have reportedly spoken by phone at least twice before and Trump, who recently declared opioid abuse a national crisis in the U.S. and oversaw the fall of ISIS's de facto capital of Raqqa at the hand of U.S.-backed forces, has praised Duterte's campaign against both drugs and ISIS. The U.S. supplied the Philippines' armed forces with new weapons in June, but the country's military has increasingly looked to China for defense.