Philippines President-Elect Rodrigo Duterte Now Vowing to Protect Journalists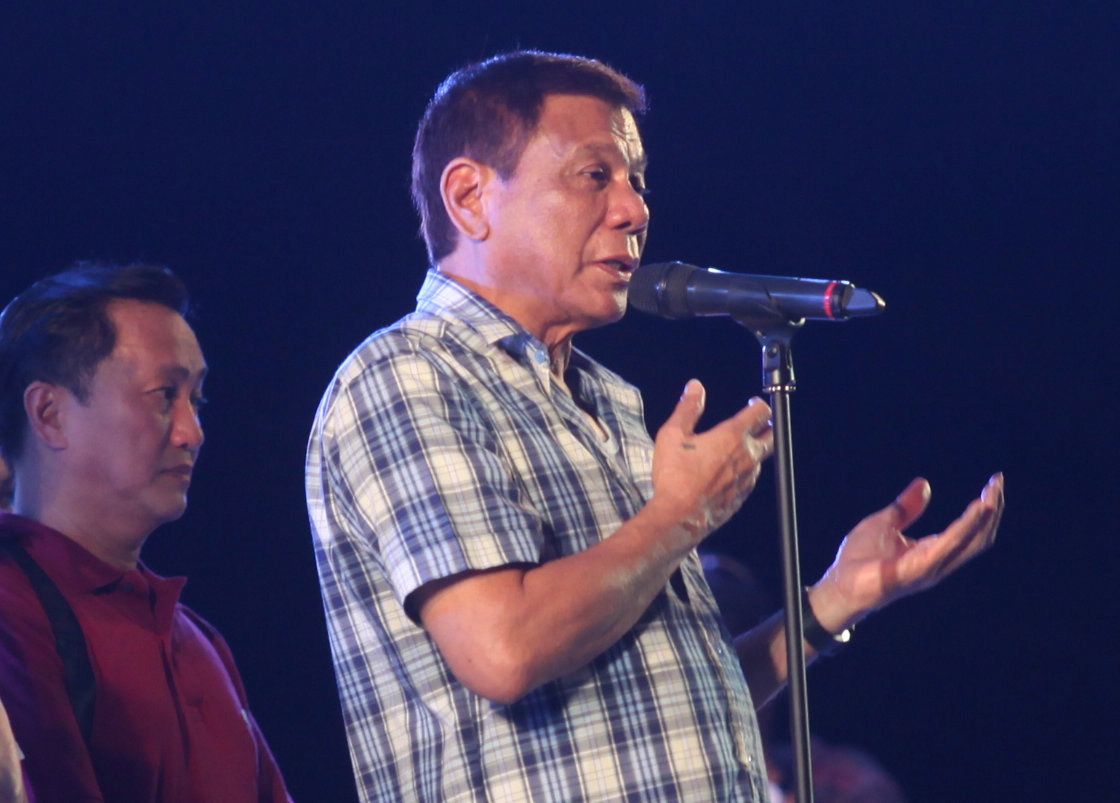 MANILA (Reuters) - Denounced by journalists' groups for a comment that news people were "not exempted from assassination," Philippines President-elect Rodrigo Duterte on Wednesday changed his stance, vowing to protect them and pursue their killers.
The 71-year-old lawyer was elected president on May 9, propelled by his loud approval of hundreds of execution-style killings of criminals over nearly two decades, and takes office at the end of June.
About 175 journalists have been killed in the Philippines since 1986. The country ranks 138th among 180 nations in the 2016 World Press Freedom Index of Reporters Without Borders.
"I do not condone nor tolerate killing of journalists, regardless of the motive of the killers, or the reason for their killing," said Duterte, who has stopped holding news conferences in the wake of his controversial remarks.
"I never said that killing journalists is justified because they are involved in corruption," Duterte said in a statement sent to news organizations by his spokesman, Salvador Panelo.
"My duty as president is to uphold and enforce the law and I will pursue and prosecute these killers to the hilt."
Last week, Duterte said journalists were "not exempted from assassination if you are a son of a bitch," drawing an outcry from journalist groups, including France-based Reporters Without Borders, which called for a press boycott of the leader.
"Reporters Without Borders is outraged by Philippine President-elect Rodrigo Duterte's comment yesterday that corrupt journalists are legitimate murder targets," the group said on June 1, demanding legal action against him.
Although political allies said Duterte, who has been mayor of the southern city of Davao for seven terms, was quoted out of context, he himself declined to apologize for his fierce media criticism, characterizing some journalists as "vultures".
On Wednesday, Duterte explained the context of his comment.
"What I said is that you don't have to be a journalist to be the subject of an assassination," he added.
"There are many cases where journalists are killed by reason of their advocacy, but there are those who are killed because they take sides and accept bribes and renege on their commitments.
"The noble vocation of journalism does not apply to extortionists and criminals."
A Philippine group of lawyers and journalists working for press freedom said it welcomed Duterte's latest statement.
"We hope that we will hear from him not just a clear policy directive against the culture of impunity, but concrete steps to cripple and finally eradicate it," said Romel Regalado Bagares of the Center for International Law in Manila.