Philippines' President Duterte's Miss Universe Rape Joke is Not the First Time He's Jested About Sexual Assault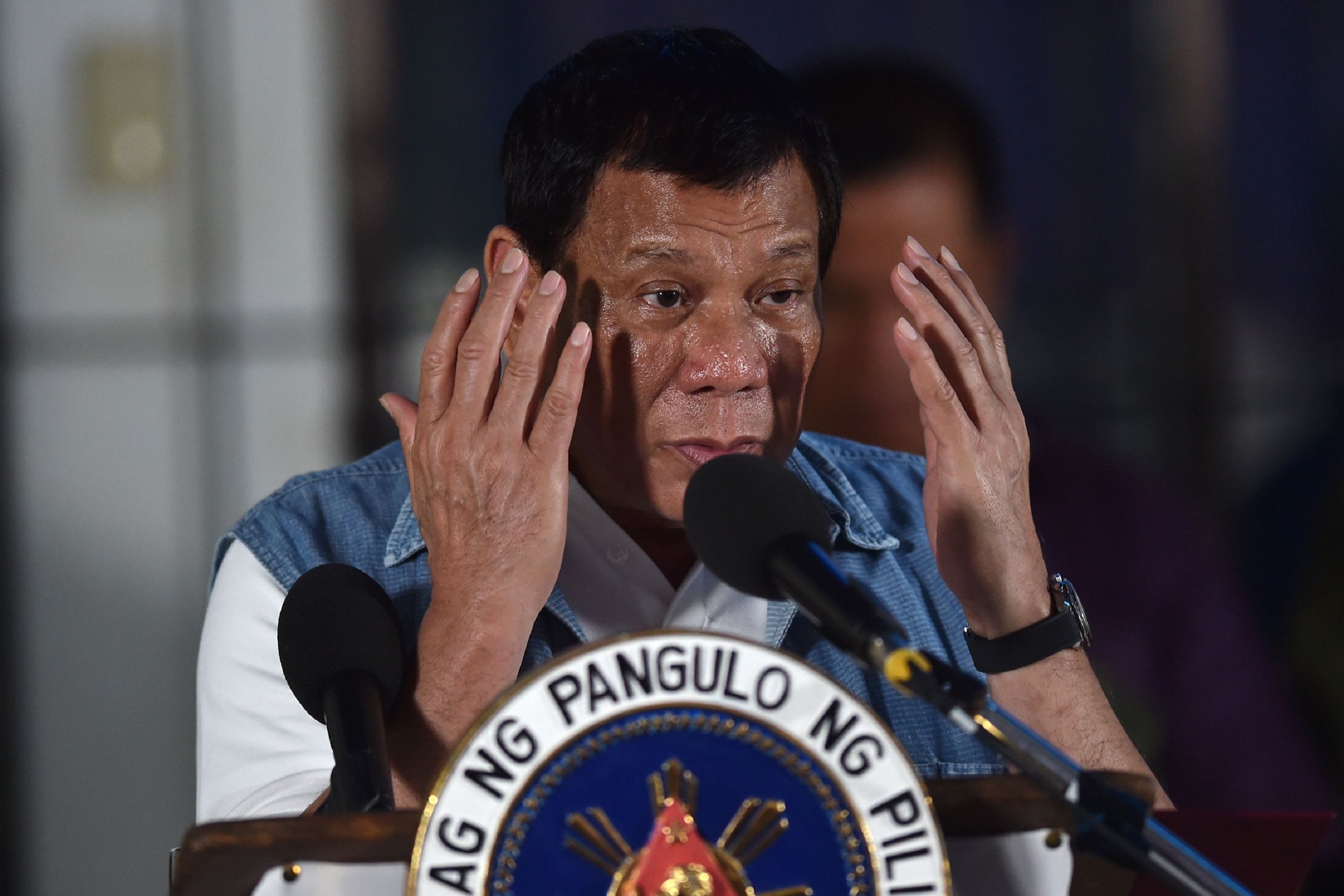 Philippines President Rodrigo Duterte has continued his disturbing habit of making flippant remarks about rape.
The 72-year-old president targeted Miss Universe in his latest comments on Friday during a speech to diplomats in his hometown of Davao, where he served as mayor for over two decades across three stints before becoming head of state on June 30, 2016.
Duterte made the comments in the context of a speech about his administration's brutal war on drugs. The campaign has resulted in more than 7,000 deaths, with at least 2,500 attributable to the country's police force, who have allegedly falsified evidence to justify the killings, according to Human Rights Watch.
"What I don't like are kids [being raped]. You can mess with, maybe Miss Universe. Maybe I will even congratulate you for having the balls to rape somebody when you know you are going to die," Duterte said, according to Al Jazeera. Duterte claimed that child rape was one of the negative consequences of drug use.
Ernesto Abella, a spokesperson for Duterte, has since denied that the president was making light of rape and claimed Duterte was instead making a "very serious statement," said Filipino news site ABS-CBN News.
Others have also criticized Duterte's comments. Ana Santos, a freelance journalist based in the capital Manila, told Al Jazeera that the president's jokes about rape had "reached a point of maddening frustration." Social media users called for Duterte to be sanctioned:
But Duterte has made similar comments before.
2016: "The mayor should have been first"
During his presidential campaign, Duterte made light of the rape of an Australian missionary worker, Jacqueline Hamill. Hamill was raped in 1989 while being held hostage by escaped prisoners in Davao, during Duterte's tenure as the city's mayor. She was killed in captivity.
In comments made during an election rally, Duterte said: "I was angry that she was raped. But she was so beautiful. The mayor should have been the first. What a waste," he said. Duterte later apologized, saying he had "no intention of disrespecting women and those who have been victims of this horrible crime."
May 2017: "If you rape three, that's on me"
Earlier this year, Duterte joked about rape in a speech to soldiers on embattled Mindanao island. Duterte imposed martial law there in May as the military battled with rebels linked to the Islamic State militant group (ISIS). The fighting is ongoing.
Despite having said he would not tolerate abuses by soldiers, Duterte joked he would defend troops accused of rape.
"If you go down, I go down. But for this martial law and the consequences of martial law and the ramifications of martial law, I and I alone would be responsible, just do your job, I will take care of the rest," he said. "I'll imprison you myself," Duterte said of soldiers who commit violations, before adding: "If you had raped three, I will admit, that's on me." He later claimed he was being sarcastic.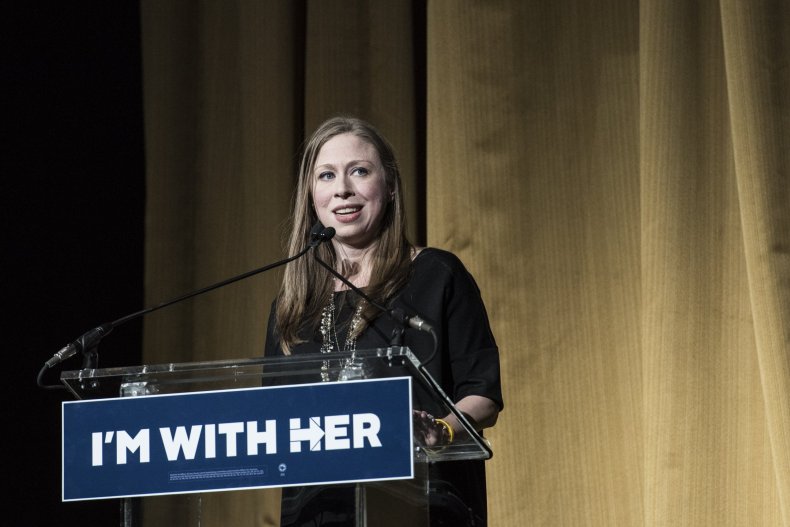 Chelsea Clinton, daughter of former U.S. President Bill Clinton, criticized Duterte in several tweets, calling him a "murderous thug with no regard for human rights," saying: "rape is never a joke."
Duterte responded during a speech to the Filipino Navy by bringing up the affair between her father had with Monica Lewinsky, an intern while Clinton was in the White House. "When your father, the president of the United States, was screwing Lewinsky and the girls there in the White House, how did you feel? Did you slam your father?" Duterte challenged Chelsea Clinton.
Despite his controversial rhetoric and heavy-handed tactics, Duterte retains a high degree of support after a year in office. A June poll showed that 78 percent of people in the Philippines approved of his performance.