Philippines' President Rodrigo Duterte Says God Told Him to Stop Swearing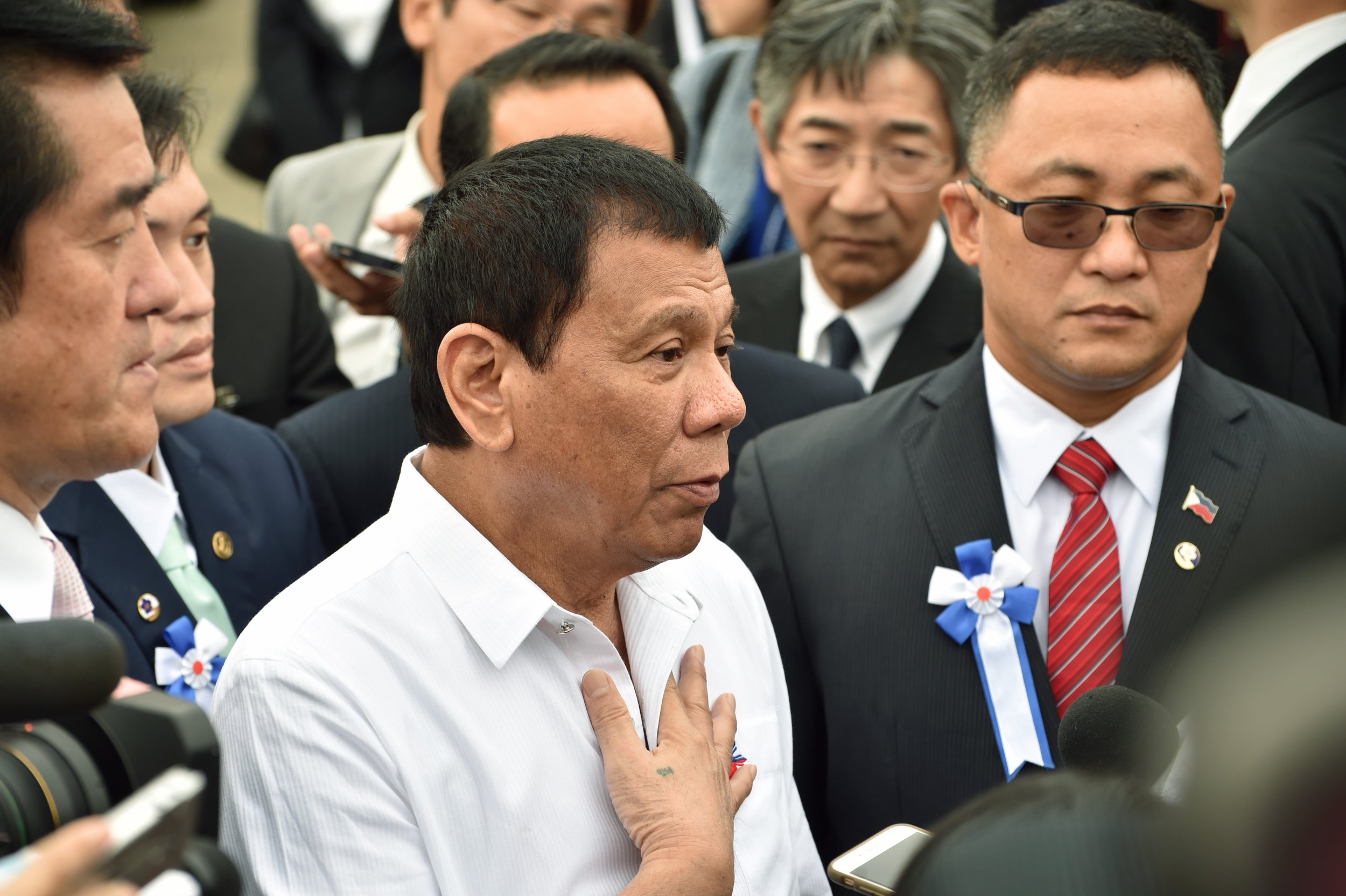 Colorful language has become a trademark of the Philippines' president, Rodrigo Duterte.
Since he was elected in May, the 71-year-old strongman—nicknamed Duterte Harry—has been caught up in several heated exchanges, mostly due to criticisms of his war on drugs.
Duterte called U.S. President Barack Obama a "son of a whore" in September and has said he wants all U.S. and foreign troops to pull out of the Philippines. Duterte also compared his crackdown on drug dealers to the Nazis' mass killing of Jews during the Holocaust, and has given the European Union a middle-finger gesture.
Prior to his election, Duterte—a Roman Catholic—also called Pope Francis a "son of a whore" after a papal visit to the country caused traffic jams.
But his behavior could be set to change after a divine intervention. Speaking on Thursday after traveling back to the Philippines from Japan, Duterte told reporters that God had issued him an ultimatum during the flight.
"[While on the plane] I heard a voice telling me to stop swearing or the plane will crash in mid-air, and so I promised to stop," the leader told reporters at the Davao International Airport.
Duterte elaborated that he would not use "slang, cuss words and everything" and claimed to be sincere, saying that a "promise to God is a promise to the Filipino people."
But the controversial leader's promise may have caveats. When asked if he would stop using vulgar language about hot-button topics—such as the U.S., EU or Filipino senator Leila de Lima, who has opposed Duterte's violent strategy on drugs—Duterte reportedly said it would depend on the timing.