Philippines President Rodrigo Duterte Promises to Resign If Someone Proves God Is Real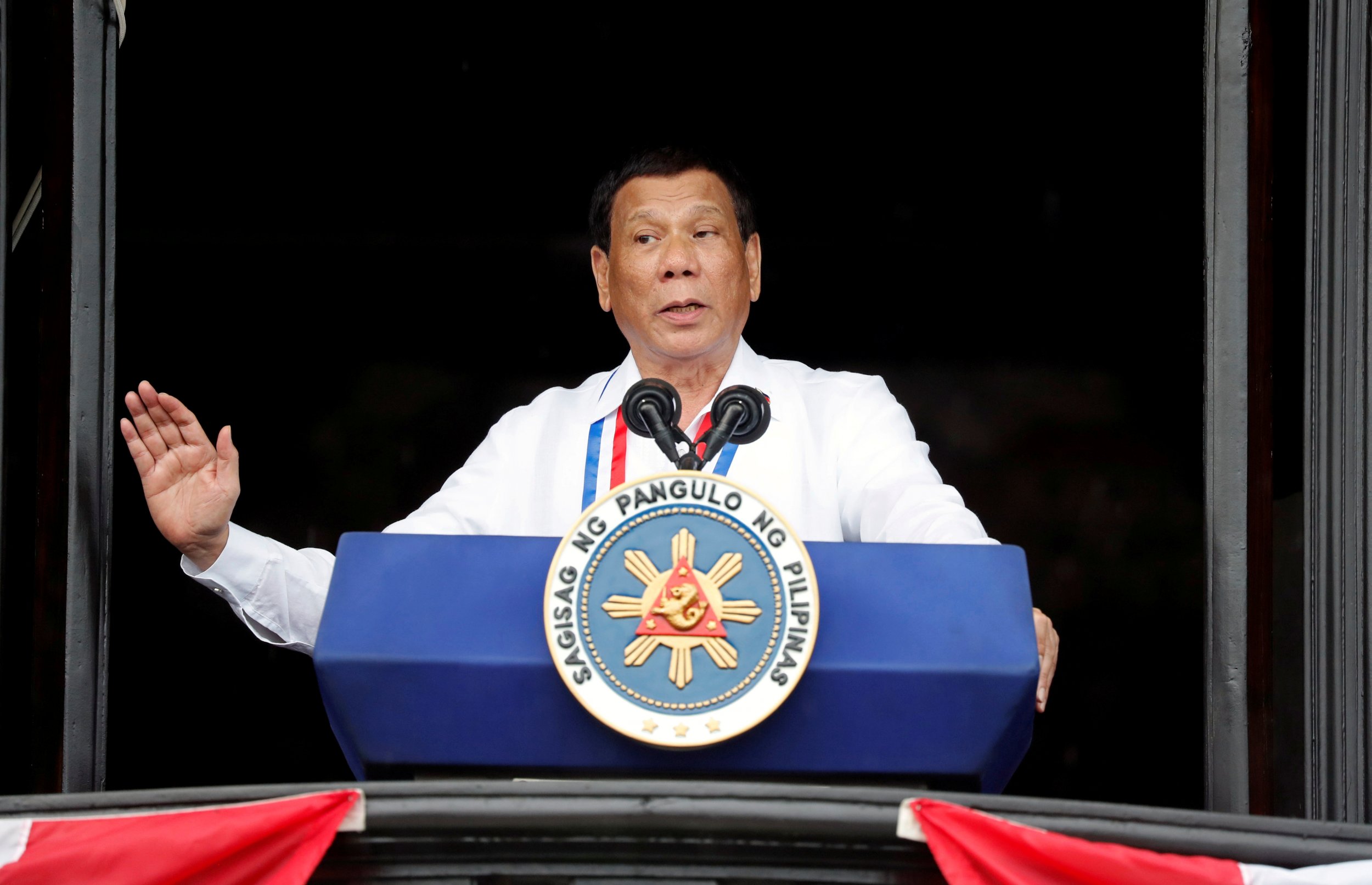 Philippines President Rodrigo Duterte promises to resign from his post if proven that God is real.
The 73-year-old leader's remarks came during a speech at a science and technology event on Friday in Davao. Duterte told the crowd that if anyone can provide him with evidence that humans were able to "talk and to see God" that he would step down from the presidency immediately, according to a report by The Associated Press.
At the event, the president expressed criticism at certain aspects of the Catholic faith and questioned the concept of original sin, which he views as a ploy used by the church to make money from baptism that supposedly wipe away the stain of original sin from newborn infants.
"Where is the logic of God there?" Duterte asked.
This is not the first time the Philippines leader has made headlines for his remarks against the church. Last month in a televised speech, Duterte called God "stupid" and stating that he could not "accept" the religion based on its creation story and belief in original sin.
"Who is this stupid God? This son of a bitch is then really stupid," Duterte said. "You were not involved but now you're stained with an original sin ... What kind of a religion is that? That's what I can't accept, very stupid proposition."
Duterte's spokesperson defended the president's comments by stating that they are only his personal views and explaining that Duterte may feel this way because of the abuse he endured at the hands of a priest when he was a boy, the BBC reported.
Duterte refused to apologize for his comments, saying that "your God is not my God because your God is stupid. Mine has a lot of common sense," according to CNN's Philippines news service.
The president's comments were met with backlash, as the Philippines is home to over 76 million Catholics, according to a Pew Research study. As a result, government and church officials have organized a meeting between Duterte and leaders of the largest association of Catholic bishops for Monday, according to the Associated Press report.
Duterte was elected president in 2016 in a landslide win, running on a campaign dedicated to reducing crime and corruption throughout the country and President Donald Trump has touted his "great relationship" with the Philippines leader.