Philippine Police Have Killed 712 Drug Traffickers and Users in Just Seven Weeks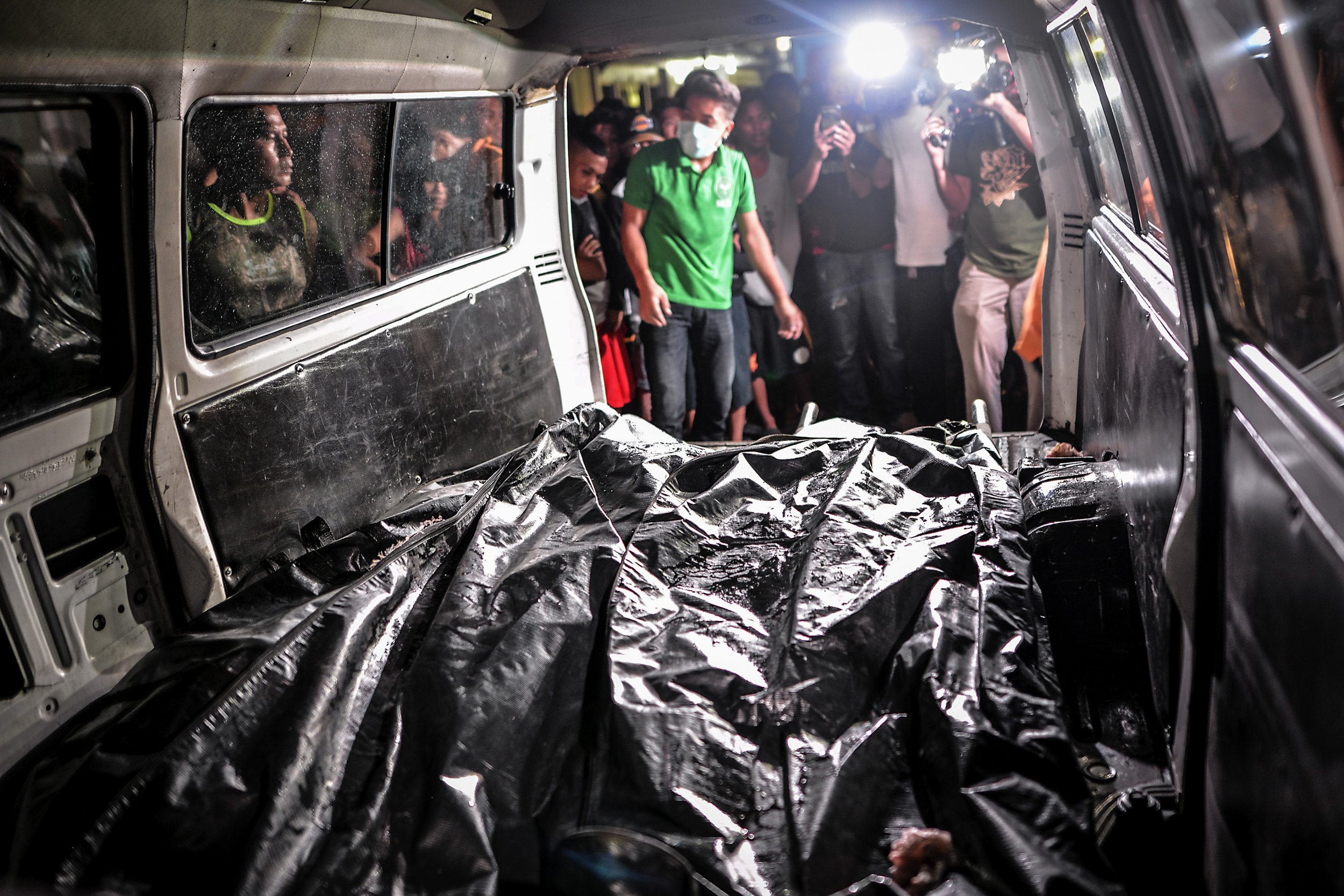 Philippines police announced Monday that 1,800 people have died in drug-related killings since President Rodrigo Duterte took power on June 30.
This figure, police said, includes 712 drug traffickers and users killed during various narcotics operations. The remaining deaths occurred outside normal police work.
The announcement comes the day after Duterte held a news conference and said the Philippines might leave the U.N., after it criticized the slew of extra-judicial killings in the country, Reuters reported. Duterte, who came to power promising to end drug-related crime, suggested that the Philippines could team up with China and other nations to form an alternative body to the U.N.
His foreign minister, Perfecto Yasay, said Monday that Duterte spoke out of "profound disappointment and frustration," but that the country would remain within the U.N. Yasay said, however, that the body had jumped to an "arbitrary conclusion" that the Philippines was violating people's human rights.
Last week, the U.N. asked Duterte's government to stop police from killing drugs pushers and users. Philippine officials had estimated the death toll to be as high as 900 people.
Despite the wave of executions, a survey published on July 20 found that Duterte commanded a 91 percent trust rating among his people. Many of the electorate knew of his extreme views towards criminals before he even took power. In May, soon after he won the election, Duterte promised to kill 100,000 criminals in his first six months of office.
Though many in congress support his stance, one senator, Leila de Lima has begun a two-day inquiry into why there has been such a significant rise in the killings.