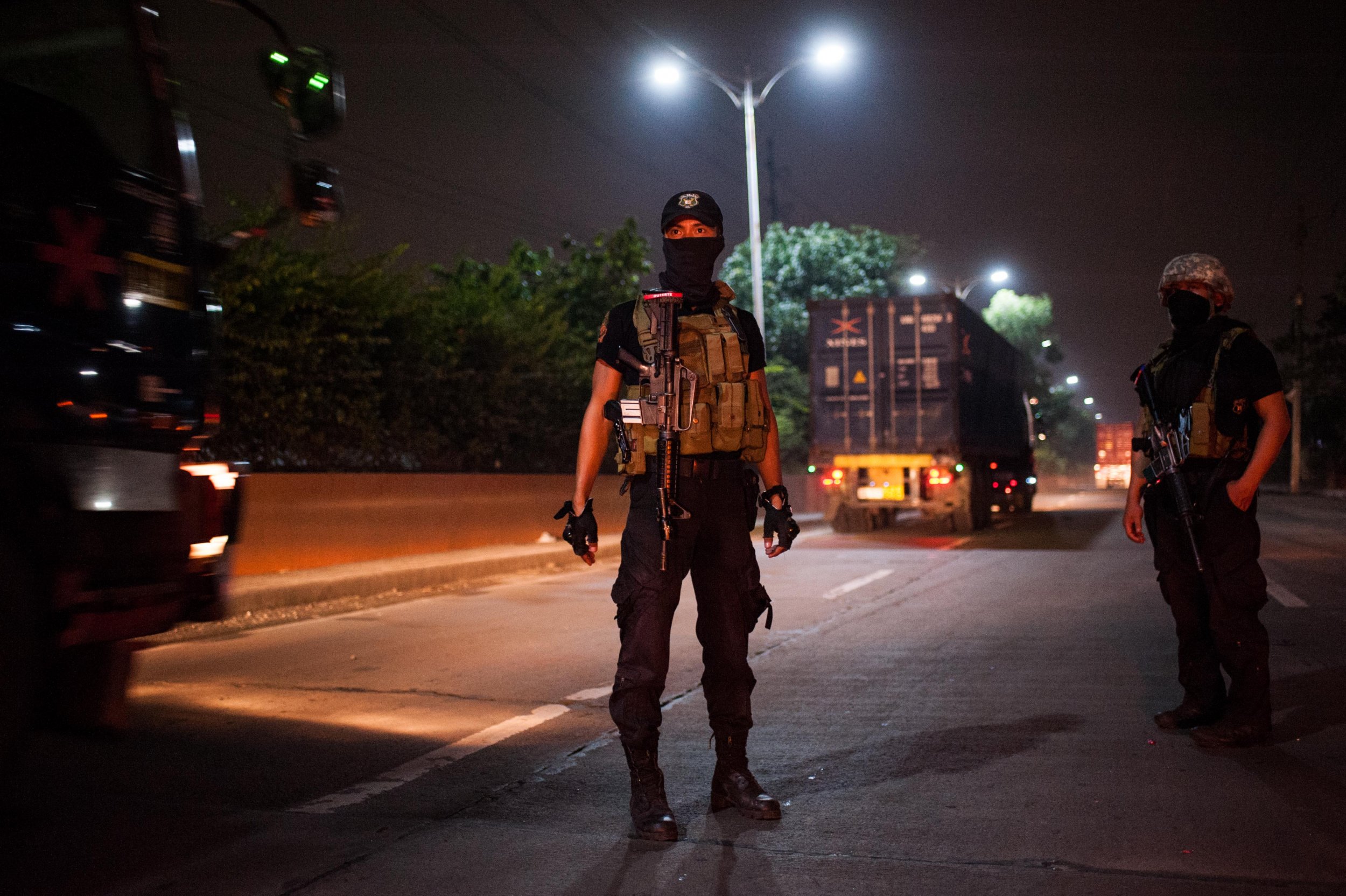 Philippine President Rodrigo Duterte has told the country's police force to suspend his controversial war on drugs in order to "cleanse" its own "corrupt" ranks, the country's police chief said on Monday.
Police Chief Ronald dela Rosa said that the president had taken the decision following the controversial murder of a South Korean businessman by anti-drug police officers in October 2016, the BBC reported.
Under the pretense of a drug raid, police seized Jee Ick-joo in October 2016 from his house in Angeles city, near the capital Manila. The officers accused Jee of involvement in the illegal drug trade and strangled him before cremating his body in a facility run by an ex-police officer.
The officers then pretended he was still alive in order to try and extort a ransom from the businessman's family, according to the BBC.
Dela Rosa, who offered to resign in the wake of Jee's killing, said Monday that Duterte had ordered him to "clean the organization first" before resuming the war on drugs.
Duterte, 71, was elected in May 2016 on a platform of harsh justice for drug dealers and addicts. More than 7,000 people have been killed in a brutal crackdown on drug abuse in the country; Duterte has previously compared his persecution of drug users to the Holocaust in Nazi Germany.
The president initially promised to eradicate the problem by December 2016, before extending the deadline to March 2017. But at a press conference on Sunday, he said he had underestimated the scale of the problem and would carry on working on it until the end of his term in 2022.
Duterte also accused 40 percent of the police force of being "corrupt" Sunday. "You policemen are the most corrupt. You are corrupt to the core. It's in your system," he said.
Human rights groups and Western countries have been outspoken in their criticism of Duterte's policy, saying that the so-called war on drugs has been used as an excuse for killing scores of innocent civilians, and a U.N. human rights expert has requested to investigate the policy.
A December 2016 survey by independent polling company Social Weather Stations found that while most Filipinos supported the drugs war, eight out of 10 feared that they or someone they know could fall victim to extrajudicial killings.