Philippines Volcano Lava Flows Threaten Thousands, Authorities Order Mass Evacuations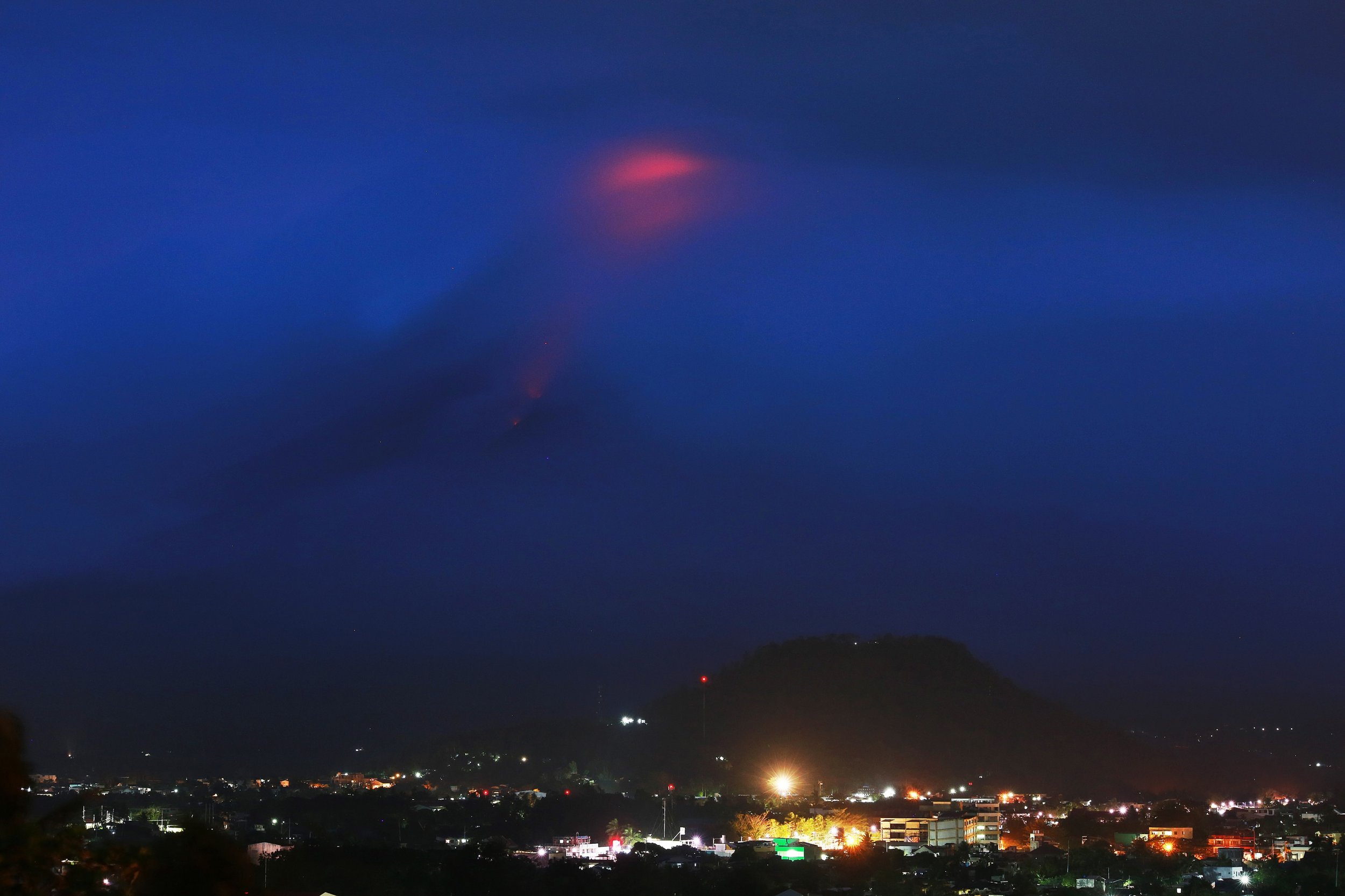 Dangerous flows of lava down the crater of the Philippines' most active volcano have followed ash clouds and rock falls, prompting authorities to evacuate around 9,000 residents for their safety.
Scientists warned following an eruption on Monday that the Mayon volcano could turn "explosive," according to the Associated Press. After the volcano lit the night's sky Sunday with a reddish-orange glow and had thick clouds visible at its summit, the Philippine Institute of Volcanology and Seismology increased the threat level to three out of five. The warning shows an increased likelihood of a dangerous eruption.
Related: Volcano eruption in Papua New Guinea worsens as Mount Kadovar blasts out red rocks and sulphur dioxide
CNN reported authorities recommended the creation of a "danger zone" seven miles around the volcano to protect residents against possible "rockfalls, landslides and sudden explosions or dome collapse."
Emergency response officials in Albay, the coconut-growing area where the volcano is located, 210 miles southeast of Manila, said 9,000 residents had been evacuated.
Religious people in the high-risk areas have erected huge white crosses in their neighborhoods in a bid to protect their property and even their lives. Officials have warned those villagers who stayed in their properties were putting their lives at risk.
Three steam explosions on Saturday sent ash into nearby villages. Mayon, one of the most active volcanoes in the world, has erupted 47 times since 1616. In 2014, thousands were evacuated under a "critical" alert warning. In 2013, five tourists were killed when they were hit by falling rocks.
Volcanologists fear Mayon could produce one of the most deadly and destructive forms of volcanic eruption, pyroclastic flow, which would mean superheated gas and debris would be released from the crater at high speeds, vaporizing everything in the path.