Phillip Adams, Ex-NFL Player, Identified as South Carolina Shooting Suspect
Former NFL player Phillip Adams has been identified as the suspect in Wednesday's mass shooting in South Carolina.
The shooting in Rock Hill left five people dead, including two children, according to the York County Sheriff's Office. A sixth person was also shot and is in the hospital with "serious gunshot wounds."
Adams killed himself early Thursday in the wake of the incident, according to the Associated Press.
The victims of the shooting were identified by the county's coroner office as 70-year-old Robert Lesslie, a prominent South Carolina doctor; his wife, 69-year-old Barbara Lesslie; his two grandchildren, 9-year-old Adah Lesslie and 5-year-old Noah Lesslie; and a man who had been working at Lesslie's home, 38-year-old James Lewis from Gaston. Lewis was found shot to death outside.
The Associated Press reported that Adams' parents lived near the doctor's home and that he had been treated by Lesslie. Adams is said to have killed himself shortly after midnight with a .45-caliber weapon.
The motive for the shooting remains unclear, but Adams' father told WCNC-TV that he thinks football "messed him up."
"I think the football messed him up ... We pray for the family ... [Lesslie] used to be my doctor a long time ago, I know they were good folks ... we're going to keep them in our prayers," Adams' father said.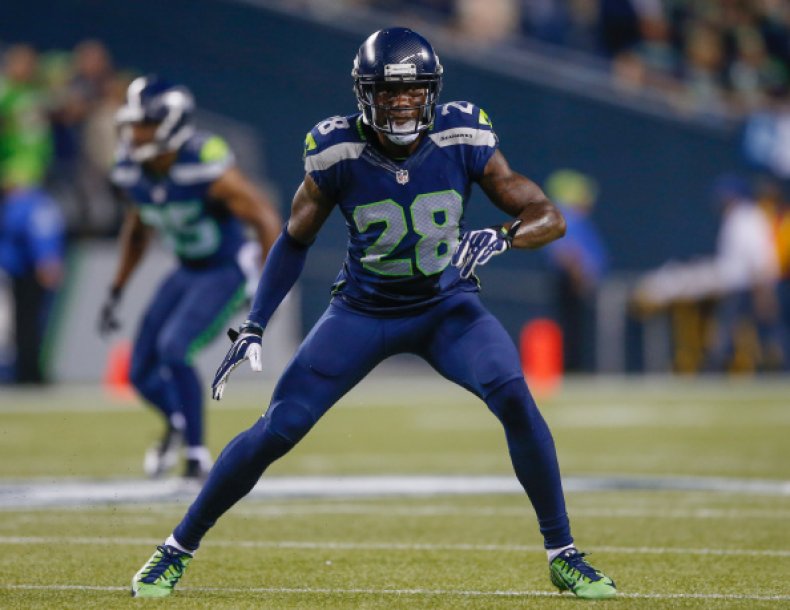 Adams, who is from Rock Hill, was a former cornerback who played in the National Football League from 2010 to 2015. He was drafted in the seventh round of the 2010 NFL Draft, to the San Francisco 49ers.
He also played for the New England Patriots, Seattle Seahawks, Oakland Raiders, New York Jets and Atlanta Falcons.
On Wednesday, deputies were called to Lesslie's home around 4:45 p.m., according to York County Sheriff's Office spokesperson Trent Faris. He said officials spent hours searching for the suspect before finding him in a nearby home.
"We have found the person we believe is responsible and we are with him at this time and that's all I can say about the suspect," Faris said on Wednesday.
"Dr. Lesslie was my doctor growing up," Faris added. "Dr. Lesslie has been one of those people that everybody knows. He started Riverview Medical Center in Rock Hill and it's been a staple in Rock Hill for years."
The doctor had been practicing medicine in Rock Hill since 1981, according to the Riverview House Calls & Riverview Hospice and Palliative Care website. Lesslie is the medical director and founder of Riverview.
He received his degree at the Medical University of South Carolina and worked in the Rock Hill area and in Charlotte, North Carolina.
Rock Hill is a city located in the northern segment of South Carolina, about 25 miles southwest of Charlotte.
Updated 4/8/2021, 12:18 p.m. ET: This story was updated with comments from Adams' father.