Phillip Adams' Family Said He Sought Help From NFL for CTE But Was Denied Before Shooting
Phillip Adams' family alleged Tuesday that the former NFL player sought help from the league for chronic traumatic encephalopathy (CTE)—but that the NFL denied to help him before he shot six people and killed himself, according to a statement from the family obtained by Newsweek.
Adams, who was a defensive back and was originally drafted by the San Franciso 49ers, allegedly shot six people before killing himself on April 7 in South Carolina.
Boston University's Dr. Ann McKee—director of the university's CTE center—announced on Tuesday that Adams had "severe" Stage II CTE at the time of the shooting. She said "severe frontal lobe pathology might have contributed to Adams' behavioral abnormalities."
CTE is a degenerative brain disease scientists believe is linked to concussions or head injuries. Some of its symptoms can include memory loss, confusion, impaired judgment, depression and suicidal thoughts. Currently, it can only be diagnosed after somebody dies.
Following the announcement, his family said in a statement they are thankful for being able to "have a better understanding of the mental turmoil that Phillip was dealing with during the last moments of his life."
But they said they were not surprised by the diagnosis, though noting "it is shocking to hear how severe his condition was."
They added that he previously sought help for the possibility of having the brain disease.
"After going through medical records from his football career, we do know that he was desperately seeking help from the NFL but was denied all claims due to his inability to remember things and to handle seemingly simple tasks such as traveling hours away to see doctors and going through extensive evaluations," they said.
The link between football and CTE has raised concerns among many football players and health experts, as several other athletes have been diagnosed with the brain disease. McKee said Tuesday that more than 315 former NFL players have received posthumous diagnoses of the disease.
Adams' father Alonzo Adams told WCNC-TV, a Charlotte-based TV news station, that he believes "football messed him up."
"He was a good kid. He was a good kid," he told the news station. "He didn't talk much and he didn't bother nobody."
In 2016, the NFL acknowledged for the first time the link between injuries sustained while playing the sport and CTE when Jeff Miller, the league's executive vice president of health and safety, was asked about the issue by U.S. Representative Jan Schakowsky during a House meeting.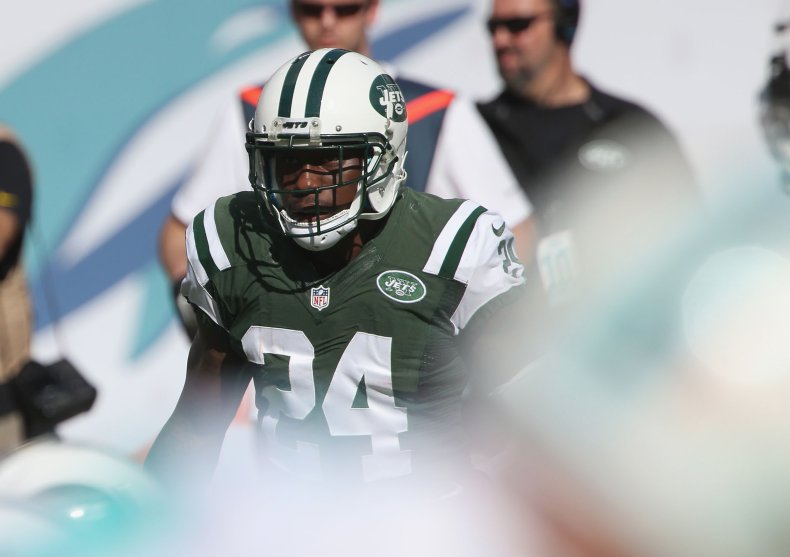 Newsweek reached out to the NFL for comment.