Phillip Adams Shooting Motive Unknown, Officials Can't Confirm He Was Patient of Dr. Lesslie
The motive behind a mass shooting in Rock Hill, South Carolina, that left five people dead is still unknown, authorities said in a press conference on Thursday.
"There's nothing about any of this right now that makes any sense to any of us," York County Sheriff Kevin Tolson said.
Deputies received two 911 calls around 4:45 p.m. Wednesday reporting a shooting at the home of Robert Lesslie, a prominent South Carolina doctor. In one call, a neighbor said he heard 20 gunshots fired at the residence.
The victims have been identified by the county's coroner office as 70-year-old Robert Lesslie; his wife, 69-year-old Barbara Lesslie; his two grandchildren, 9-year-old Adah Lesslie and 5-year-old Noah Lesslie; and a man who had been working at the home, 38-year-old James Lewis.
A sixth person identified as Robert Shook, another technician working at the time, was taken to a hospital with serious injuries from gunshot wounds. Shook remains in critical condition, Tolson said Thursday.
The suspect is former NFL player Phillip Adams. Authorities discovered evidence at the scene that "quickly" linked the suspect to the shooting. Adams died by a self-inflicted gunshot wound early Thursday.
Tolson said that he couldn't confirm at this time whether there was a doctor-patient relationship between Adams and Lesslie.
"We still have many questions, including why this happened," Tolson said.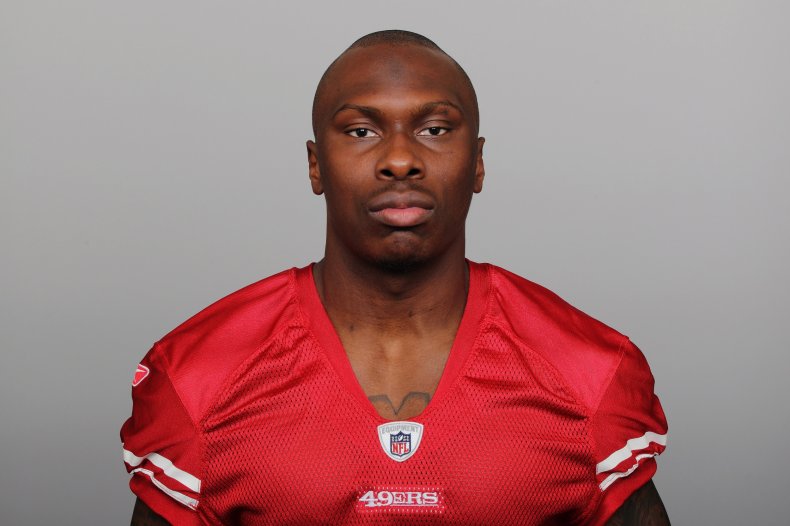 Adams' father, Alonzo Adams, told WCNC-TV that Lesslie was Alonzo's doctor and he described the family as being "good folks." He extended his prayers to the family, adding that he didn't know "what happened."
"I can say that he was a good kid," Alonzo Adams said, referencing his son. "I think the football messed him up. I don't think he ever did anybody any harm."
Adams was a cornerback in the NFL for five years. After being drafted in 2010, he played for the San Francisco 49ers, New England Patriots, Seattle Seahawks, New York Jets, Oakland Raiders and Atlanta Falcons.
Adams' agent, Scott Casterline, described him as a "great" person and said he "had to not be in his right mind."
"All of us who knew Phillip are shaking our heads," Casterline told the Associated Press. "He struggled away from the game. I tried to get him to come to Texas. I was going to find him a job, but he wouldn't leave South Carolina because he had a son. He was a good father."
Tolson began Thursday's press conference by reading aloud a statement from members of the Lesslie family.
"We are truly in the midst of the unimaginable," they said. "The losses we are suffering cannot be uttered at this time. While we know there are no answers that will satisfy the question 'why,' we are sure of one thing: we do not grieve as those without hope."