Phillip Adams, Suspected South Carolina Shooter, 'Messed Up' by Football, Father Says
Phillip Adams, a former NFL player accused of killing five people in a Wednesday shooting, was "messed up" by football, according to his father.
On Wednesday, Adams reportedly fatally shot five people in a home in Rock Hill, South Carolina, including Dr. Robert Lesslie, his wife and two of his grandchildren. The suspected shooter took his own life early Thursday in the wake of the shooting and a sixth victim was transported to the hospital with "serious gunshot wounds."
Alonzo Adams, the suspected shooter's father, told WCNC that Lesslie was his doctor and he described the family as being "good folks." He added that they were praying for the family and he wasn't sure "what happened."
"I can say that he was a good kid," Adams said, referencing his son. "I think the football messed him up. I don't think he ever did anybody any harm."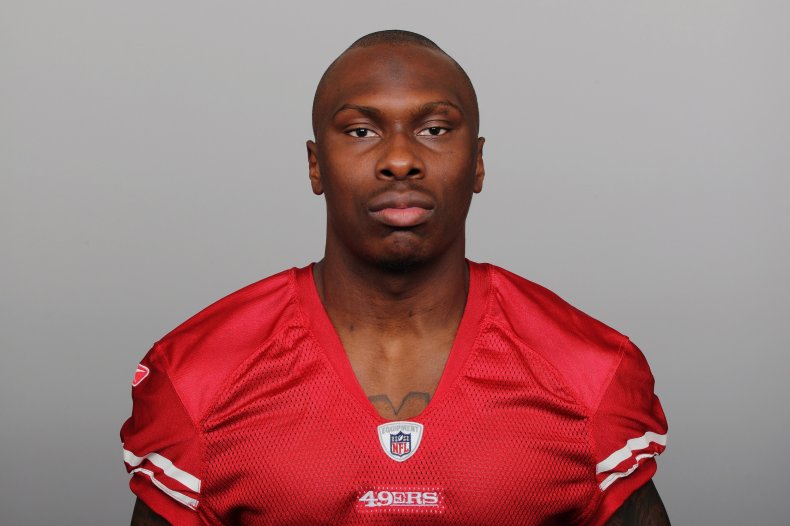 Adams, a cornerback, was drafted in the seventh round of the 2010 NFL draft by the San Francisco 49ers and throughout his career, he played for the New England Patriots, Seattle Seahawks, Oakland Raiders, New York Jets and the Atlanta Falcons.
Brian McCarthy, vice president of communications for the NFL, told Newsweek their hearts "go out to the families and friends of the victims of this devastating tragedy."
His agent, Scott Casterline, told the Associated Press that Adams had himself even when he was a player but called him "part of our family." He also described Adams as a "great" person and said the shooting was so unlike him that he "had to not be in his right mind."
"Seeing Philip shoot two kids, it's not him. I can't fathom it. It's devastating for the victims and the families," Casterline said.
Deputies were called to Lesslie's home at around 4:45 p.m. on Wednesday. Along with Lesslie, his wife and his two grandchildren, officials found 38-year-old James Lewis deceased at the scene.
Officials then spent hours searching for Adams before they found him in a nearby home, according to York County Sheriff's Office spokesperson Trent Faris. Allison Hope, who lives across from the Adams' home, told the Associated Press law enforcement spent hours negotiating with the former NFL player. They also reportedly sent in a robot to scan the house before Adams shot himself.
"This is something I can't grasp yet. I can't put it all together and I'm trying to, and I witnessed it," Hope said. "I feel bad for him because if it was mental or something going on in his life or whatever, you know, he needed help, and that's the sad part."
This article has been updated to include comment from the NFL.