Former Phillip Adams Teammate Urges NFL Players to Speak Out on Personal Issues
Retired NFL linebacker Brandon Spikes has urged football players who are struggling with personal issues to speak out, after police said his former teammate Phillip Adams killed five people on Wednesday.
York County Sheriff's Office said Adams, who played 78 games for six different teams during six seasons in the NFL, shot dead three adults and two children in Rock Hill, South Carolina, before killing himself.
The victims have been named as Robert Lesslie, 70, who was a prominent South Carolina doctor, his wife, Barbara Lesslie, 69, their two grandchildren—Adah Lesslie, 9, and Noah Lesslie, 5—and James Lewis, a 38-year-old man who had been working at the Lesslie home.
A sixth victim, 38-year-old Robert Shook, was flown to a Charlotte hospital and was "fighting hard for his life" after being shot, his cousin told ESPN.
Adams killed himself shortly after midnight on Thursday with a .45 caliber weapon, authorities said.
Spikes, who played with Adams for the New England Patriots in 2011, tweeted, "So sad," after ESPN SportsCenter reported the news.
"I remember buddy in the locker room This why i do my best [to] check on my people when i can. Teammates don't hesitate to hit my line if u need to talk it's been the same since 7th grade."
Spikes, a two-time SEC champion with Florida, was among the few current or former NFL players to speak out after details of the shooting emerged.
Aside from the Patriots, Adams played for the San Francisco 49ers, Seattle Seahawks, Oakland Raiders, New York Jets and Atlanta Falcons before retiring in 2015. He had been a seventh-round pick in the 2010 NFL draft.
According to the Associated Press, the former NFL cornerback, who was born in Rock Hill, had been treated by Lesslie and his parents lived close to the doctor's home.
Lesslie had been practising medicine in Rock Hill since 1981 and York County Sheriff's Office spokesperson Trent Faris described him as a "staple" of the community.
"Dr. Lesslie was my doctor growing up," Faris added. "Dr. Lesslie has been one of those people that everybody knows."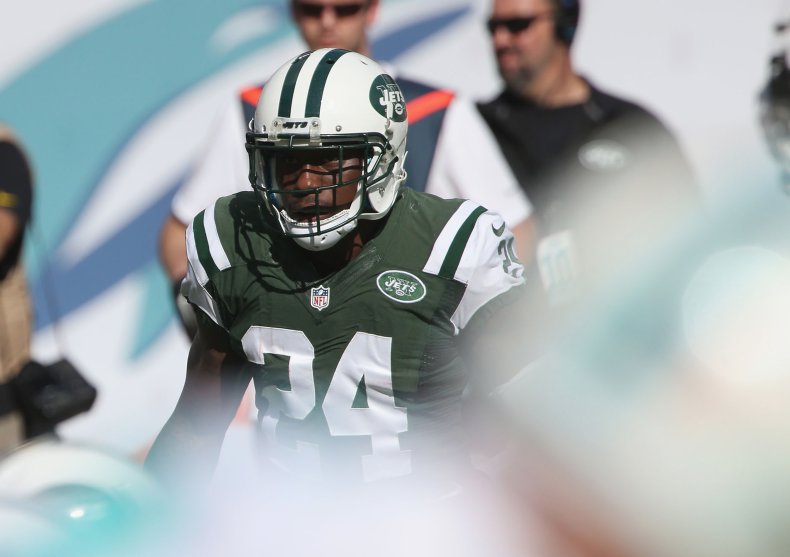 York County Sheriff Kevin Tolson told a news conference on Thursday that deputies were called to the Lesslie home at around 4:45 p.m. ET on Wednesday. Evidence at the scene led them to identify Adams as a suspect and they headed to his parents' house, evacuating them and attempting to convince him to surrender.
When officers eventually entered the house, they found the 32-year-old dead in his bedroom with a gunshot wound to his head.
"There's nothing right now that makes sense to any of us," Tolson added.
The motives for the shooting remain unclear, but Adams' father, Alonzo Adams, said his son had been "messed up" by football. It was not immediately apparent whether Adams had received permanent brain damage as a result of concussion-related injuries during his career.
Adams suffered two concussions in three games while playing for the Raiders in 2012.
"I can say he's a good kid—he was a good kid, and I think the football messed him up," Alonzo Adams told local broadcaster WCNC-TV.
"He didn't talk much and he didn't bother nobody. I think the football messed him up.
"We pray for the family. [Lesslie] used to be my doctor a long time ago, I know they were good folks [...] We're going to keep them in our prayers."