Phillip Fulmer: Tennessee Pausing Neyland Stadium Renovation Plans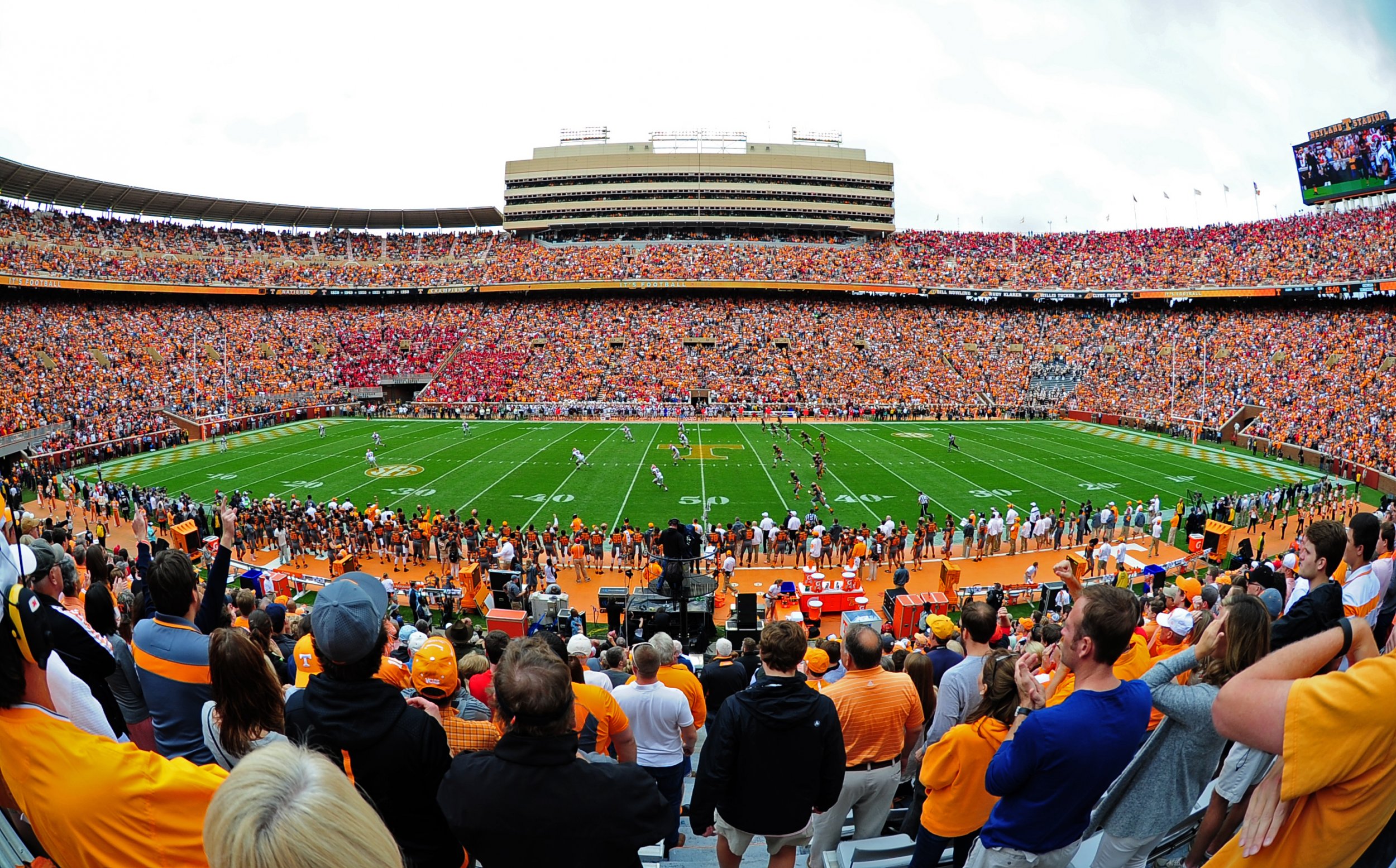 The University of Tennessee Department of Athletics will delay the start of renovations to Neyland Stadium, athletic director and former head football coach Phillip Fulmer announced in a news release on Thursday.
Fulmer confirmed that the decision was made in order to allow the Audiology and Speech Pathology clinical services -- which are housed in South Stadium Hall -- time to "move in an orderly manner" and for the department to avoid paying additional expenses while being pressured to meet a set deadline.
"I have been here 10 months and have studied this major project with everyone concerned," Fulmer said. "I think it is financially prudent and most responsible to delay the start of construction as we allow Audiology and Speech Pathology, currently in South Stadium Hall, to move in an orderly manner. It also allows us not to have additional expense and time pressures on both the university and athletics."
Fulmer added that the athletic department would continue to weigh different options in preparing the Neyland Stadium Master Plan Renovations.
"We simply need time to study all ideas of scope and design as we seek to maximize the fan experience and our return on investment for the next 100 years of Neyland Stadium," Fulmer continued. "Tennessee has always been committed to having the top facilities in the country, and a review of the project allows for more time to ensure just that."
UT announced that it was accepting bids for renovations to the south side of Neyland Stadium last February. Phase 1 of the project will reportedly cost an estimated $144 million and focus on upgrading stadium necessities, according to WBIR 10 News in Knoxville.
Phase 1 will consist of a reported 16 specific projects including widening stadium Concourses 1, 2 and 3, as well as their bathroom and concession areas, according to WBIR. The renovations will also include upgrades to retail options and entry points in an effort to improve overall fan experience.
Fulmer addressed questions regarding the renovations during a news conference on Tennessee's campus Thursday afternoon, claiming the university was hoping to complete the construction process within the next two years.
He also announced that UT hopes to raise more than $50 million in order to bond for Phase 1, noting that the university was getting close to its goal and was "in good shape."
However, Fulmer added that the project wasn't complete from a design and scope perspective.
The UT Board of Trustees voted to authorize a $74 million budget increase for phase one of the stadium renovations in November 2017, shortly before Fulmer was hired as the university's athletic director on December 1.