Beijing Warns Rodrigo Duterte Not to Meddle in the South China Sea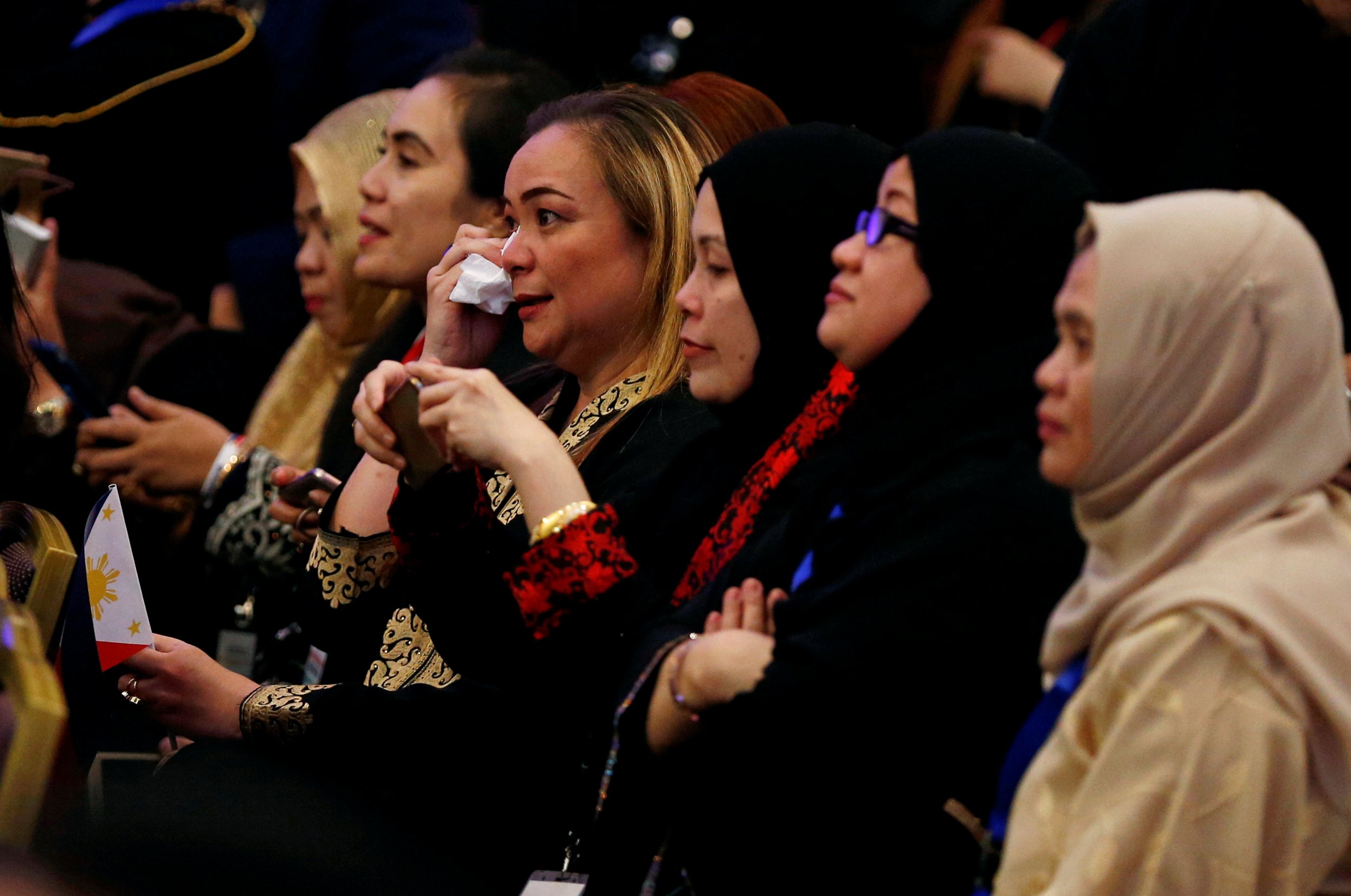 Towards the end of 2016, Rodrigo Duterte's Philippines said goodbye to the United States—and hello to China, its new suitor.
Duterte made much of the pivot away from America, a long-term ally, but also sounded a warning to Beijing: "I am no lapdog of any world power," he said.
A few months on and it may be that Duterte did not realize what being friends with one of the world's largest superpowers entailed.
Last week, Duterte said he would take control of territorial matters in the South China Sea by planting a flag on land claimed by the Philippines on their independence day, on June 12.
His plan had been to head to Thitu, one of the disputed islands in the Spratlys, which are claimed by China, the Philippines, Vietnam, Taiwan, Brunei and Malaysia.
"I have ordered the armed forces to occupy all—these so many islands, I think nine or 10—put up structures and the Philippine flag," he told reporters. "And in the coming Independence Day of ours, I may go to Pag-asa island to raise the flag there. Even those that are vacant, let us habitate there. "
But just days later he canceled his plans in the face of a warning from Beijing.
"Because of our friendship with China and because we value your friendship I will not go there to raise the Philippine flag," Duterte said in a speech before the Filipino community in Riyadh. "They said: 'Do not go there [...] please. I will correct myself because we value our friendship with China."
Around $5.3 trillion in trade passes through the South China Sea every year and the Council for Foreign Relations has suggested the risk of conflict over ownership of its islands is "significant".
The Philippines has talked proudly about its allies in Beijing and Moscow, with Duterte recently claiming " there are three of us against the world—China, Philippines and Russia. It's the only way ." He has described his new relationship with China being in a "new spring time."
But despite bidding farewell to the U.S., Duterte hasn't completely abandoned Washington as a partner. The country recently accepted a weapons delivery from the U.S. in February, which contained 400 grenade launchers, 85 sniper rifles, and three unmanned aerial vehicles, which were given by the U.S. to help fight terrorism.