Philippines Mayor Shot and Killed by Motorcyclist Is Second Official to Die in Two Days
A second mayor in the Philippines was gunned down on Tuesday evening near Cabanatuan City, following the assassination by a sniper of a Tanauan City mayor during a flag ceremony on Monday.
Ferdinand Bote, 57, was killed around 5 p.m. Tuesday in a tinted Toyota Fortuner after exiting a government building. Heis the twelfth local official to be murdered since President Rodrigo Duterte began an anti-narcotics campaign. Bote was not tied to the drug trade, according to a Tuesday report from Gulf News.
In surveillance footage provided by Rappler, a local source, the town's police chief Adrian Gabriel said gunmen, who were on motorcycles, shot him repeatedly with the use of a short firearm. The mayor was pronounced dead on arrival after being rushed to the MV Gallego hospital, according to The Philippine Star. No information has been released about when funeral services will be held for the second mayor.
Eighteen shells were confirmed to be found at the scene of the crime, and police have not confirmed any connection between the murder of either mayor, according to a report from the CNN. The first mayor who died, 72-year-old Antonio Halili, was someone Duterte suspected of being involved in the illegal drug trade, despite Halili's controversial mandate that suspects be made to do a "walk of shame."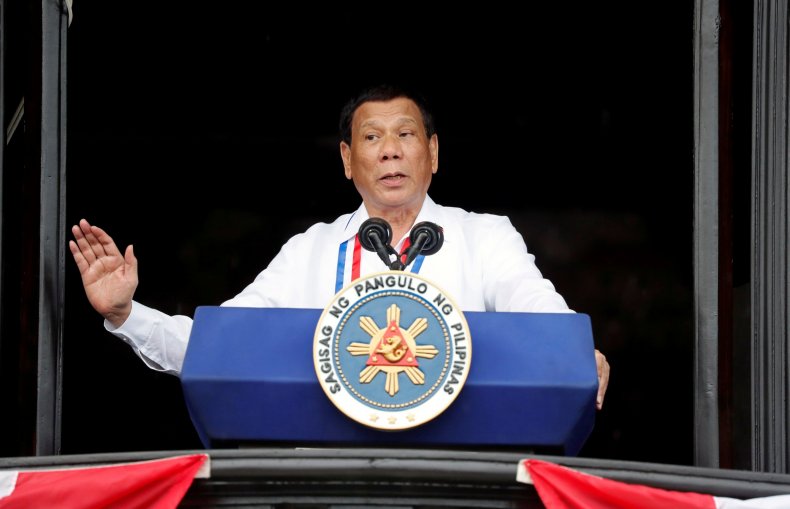 The allegation that he may have been involved resulted in Halili being stripped of his supervisory powers in October 2017, despite his denying that the allegations were true. Halili was also allegedly placed on a "narco list," which stemmed from a misinformed administration, according to CNN.
At Halili's wake, the former mayor's daughter Angeline said, "I can't blame the president. If that's always what you hear from the same people that you talk to—and they keep telling you the same thing—it gets in your system to the point that you believe it, even though it's a lie." In addition, she said it was unfair that her father was linked to the drug trade.
Police have killed more than 4,200 people in the anti-narcotics campaign since July 2016, with another 2,500 suspected drug suspects killed by unknown assailants over the same period, according to reports from ABC News.
A special investigative task force has been created to find the motive and identity of the mayor's killers, and a presidential spokesperson Harry Roque made a public statement that said, "We assure everyone that we would discharge the state obligation for every murder. We will spare no effort in getting to the bottom of this latest violent crime."