Philly DA Slams Biden, Moderates at Democratic Event: 'Joe Biden Knows How to Mess Stuff Up'
Philadelphia District Attorney Larry Krasner slammed former Vice President Joe Biden in a speech at the University of Pennsylvania, calling the presidential candidate the "dumbest guy" who "knows how to mess stuff up."
In a Tuesday night event hosted by student group Penn Democrats, Krasner discussed both the primary and criminal justice reform. The progressive district attorney took aim at moderate Democrats and attacked Biden's intelligence. Krasner also claimed some in the party were backing Biden because they wrongly believe him to be the most "electable" candidate.
"The stuff that comes out of [Biden's] mouth is so dumb," said Krasner, according to The Daily Pennsylvanian. "And yet, what does the Democratic Party do? 'Oh, he's electable!' We got the dumbest guy!"
Krasner said that the Democratic party places too much emphasis on appealing to moderate voters. He believes that focusing primarily on centrists while neglecting other factions of the party is a losing strategy.
"This, in my mind, is the recipe for how Democrats have lost and lost and lost and lost," said Krasner.
The district attorney cited the controversial handling of witness Anita Hill at the 1991 Senate Judiciary Committee confirmation hearings of Supreme Court Justice Clarence Thomas as evidence of undesirable qualities of the former vice president, who he claimed would "mess up" any effort to unite the party if nominated.
"Joe Biden doesn't know how to do it," he said. "Joe Biden knows how to mess stuff up."
Krasner endorsed Senator Elizabeth Warren (D-Mass.) for the nomination in October, saying the senator is "trying to make our system fair." He was a supporter of Senator Bernie Sanders (D-Vt.) in 2016.
Newsweek reached out to Biden for comment but did not receive a response in time for publication.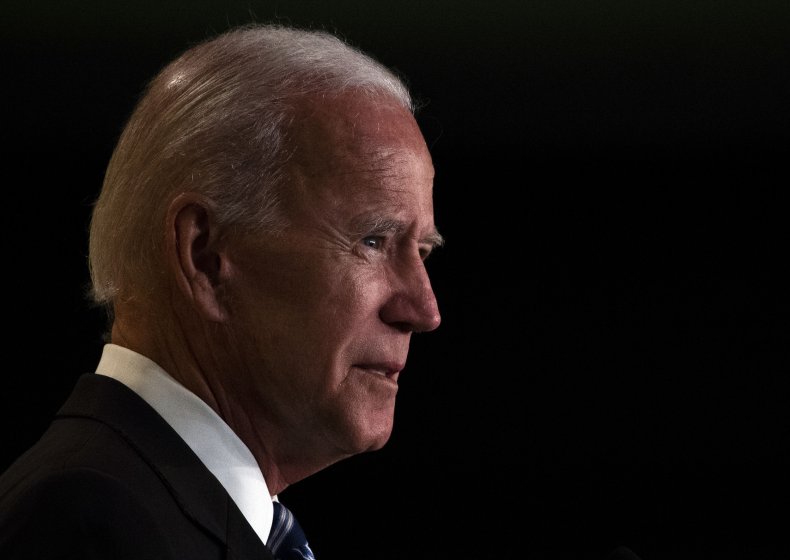 Although he defeated his opponent in 2017 by over 40 percentage points, Krasner's tenure as district attorney has been controversial. Opponents disapprove of his criminal justice reform platform, which includes sometimes refusing to convict people for what he believes are low-level crimes like marijuana possession. His progressive politics have put him at odds with political opponents as well as many in local law enforcement, who believe he is interfering with their jobs.
Philadelphia Fraternal Order of Police President John McNesby reportedly met with President Donald Trump Friday to complain about progressive district attorneys like Krasner, issuing a statement to The Philadelphia Inquirer that claimed Krasner had "created a culture in Philadelphia that is anti-law enforcement and leaves victims without a true advocate."
In May, Trump commented that Krasner was part of a "dangerous trend" of progressive prosecutors.
"I am honored once again to be attacked by President Trump, the most criminal U.S. President of my lifetime, and to hear it from one of his local megaphones, John McNesby," Krasner fired back, in a statement to the same outlet. "As usual in Trumpworld, the attacks are fact-free. Sorry, guys. History is not on your side."
Philly DA Slams Biden, Moderates at Democratic Event: 'Joe Biden Knows How to Mess Stuff Up' | News