Phoebe Bridgers Tweets 'Abolish the Police' and Drops New Record Early
Phoebe Bridgers isn't putting together some outrageous rollout campaign to promote her new album. Instead, the musician is using the occasion to encourage people to donate to racial and social justice organizations. On Thursday, Bridgers surprised fans by unexpectedly dropping her highly anticipated second LP, Punisher, a day ahead of its scheduled release.
"I'm not pushing the record until things go back to 'normal' because I don't think they should. Here it is a little early," she wrote on Twitter, adding, "Abolish the police. Hope you like it."
In her tweet, Bridgers shared a link to the new 11-track project, which first directs fans to a number of organizations and movements they can support, including Black Lives Matter, LA CAN, Essie Justice Group, Youth Justice Coalition, The Trevor Project and Downtown Women's Center, among others.
The 25-year-old singer and songwriter has increasingly used her social media platforms to speak out against the racial injustices suffered by black Americans in light of the death of George Floyd, an unarmed black man who was killed in Minneapolis by a white police officer in late May. Floyd's killing has sparked protests in all 50 states and 18 countries, and Bridgers has been among the many sharing petitions and donation links to organizations raising bail money for jailed protesters, as well as GoFundMe accounts on behalf of black women killed at the hands of police, including Breonna Taylor and black transwomen. Bridgers has also posted messages endorsing the defunding of police and abolishing law enforcement altogether.
Just a week ago, Bridgers called for the removal of a confederate statue in Nashville honoring the Ku Klux Klan's first grand wizard and former slave owner Nathan Bedford Forrest.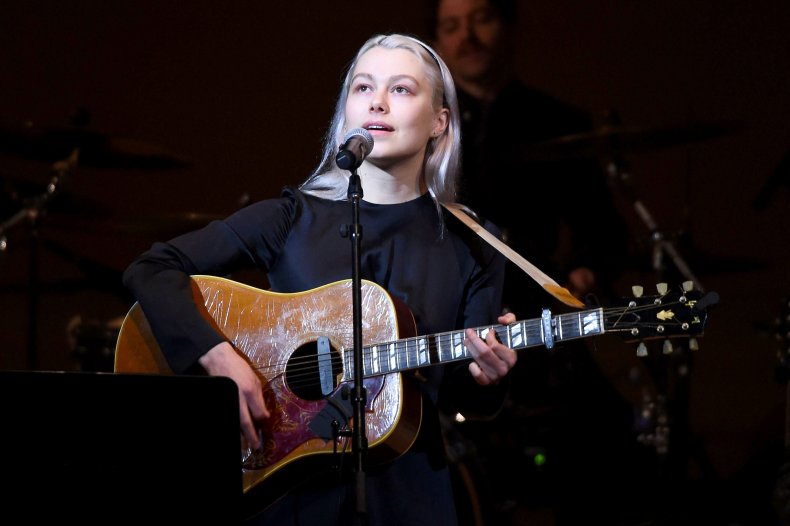 "Usually when people lose they're embarrassed and don't build statues to remind everyone forever," she wrote, adding, "Look at this goofy a** s**t."
Bridgers' comment was written along with a petition requesting Nashville's local government to remove the statue.
"Forrest has an extremely racist legacy that can no longer be tolerated. Nashville cannot glorify a statue of a man who stood for violence, hatred, and racism. We put things on pedestals when we want people to look up and think about the message it stands for. Although the statue is built on private property, the message that this statue sends reflects poorly on the beautiful and diverse city of Nashville as well as the state of Tennessee. We cannot continue to act like the civil war was about states rights and not the evils of slavery," the petition reads.
Bridgers is just one of the many musicians supporting the wave of protests against police brutality and the unjust killings of unarmed black men at the hands of white police officers. Ariana Grande, Halsey, Chance the Rapper, Noname, the Weeknd, Kehlani, Tyler the Creator and J Balvin have also spoken out, among others.