Phoenix Suns Owner Says His Team Sucks Because of Millennial Culture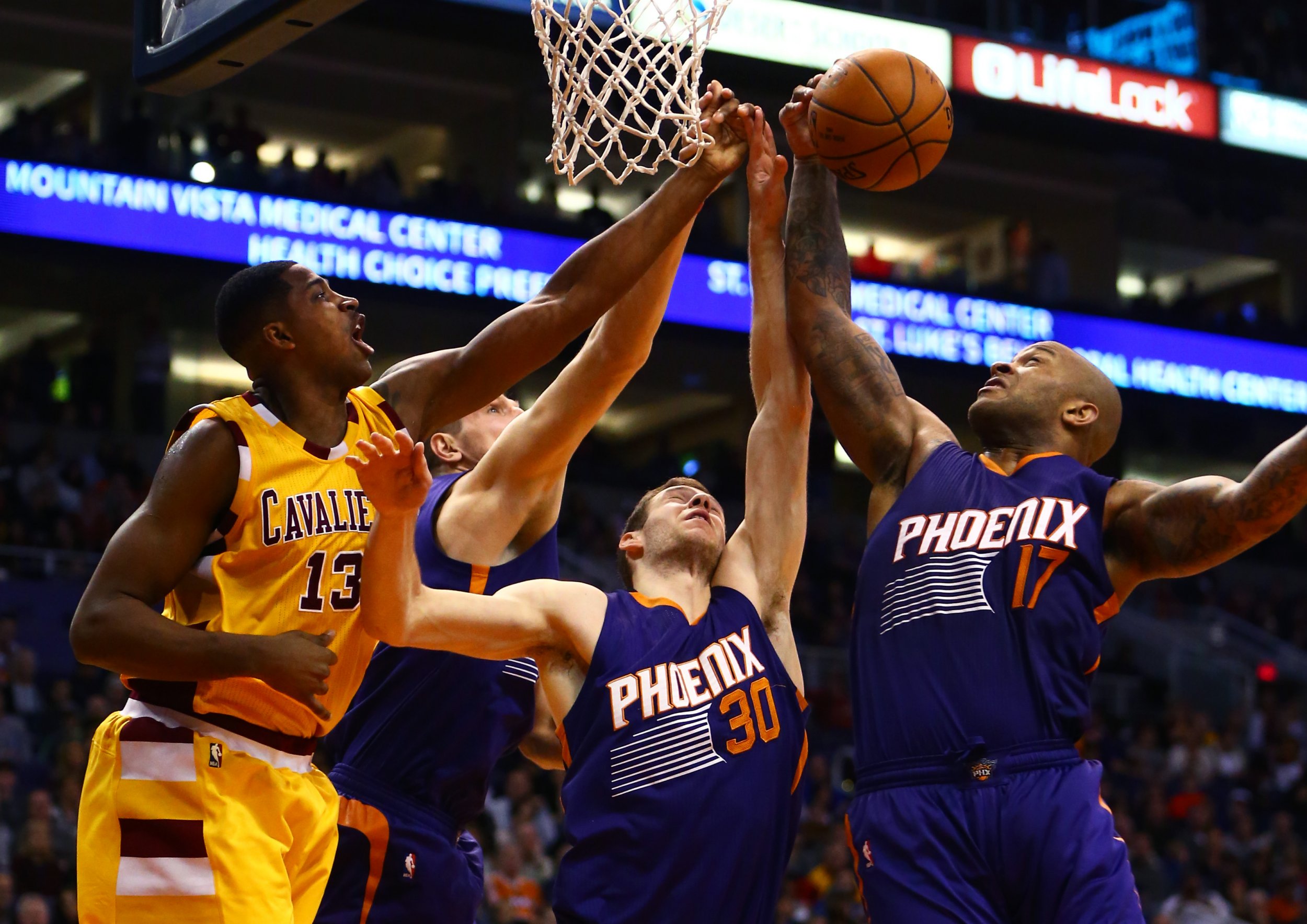 For an idea of how poorly the Phoenix Suns are playing right now, consider that, as of Monday, they are only three games ahead of the lowly Lakers. If Kobe Bryant can find a way to push his field goal percentage above 35 percent, the Suns might even find themselves in danger of falling into last place in the Western Conference. No one expected the Suns to contend for anything significant this year, but after adding Tyson Chandler to an exciting, athletic lineup in the offseason, plenty of experts expected them to at least sneak into the playoffs.
So what happened?
According to owner Robert Sarver, the team's woes can be attributed to "millennial culture." If you're having a hard time imagining what argument Sarver could possibly be making here, that's because it's totally insane. Here's what he told Dan Bickley of The Arizona Republic:
I'm not sure it's just the NBA," Sarver said. "My whole view of the millennial culture is that they have a tough time dealing with setbacks, and Markieff Morris is the perfect example. He had a setback with his brother in the offseason and he can't seem to recover from it.

I'm not sure if it's the technology or the instant gratification of being online. But the other thing is, I'm not a fan of social media. I tell my kids it's like Fantasy Land. The only thing people put online are good things that happen to them, or things they make up. And it creates unrealistic expectations. We've had a number of setbacks this year that have taken their toll on us, and we haven't been resilient. Therefore, it's up to our entire organization to step up their game.
That's right. Forward Markieff Morris, 26, who for the past three seasons had been paired with his twin brother, Marcus, in the Suns' frontcourt, can't cope with his brother's departure to Detroit because he's a millennial. Ergo, the Suns suck.
Yes, Morris has been unhappy that the team traded his brother across the country, but to blame any complications on "millenial culture" is preposterous, just as it's preposterous to think Morris's performance is the primary reason the Suns are one of the worst teams in the NBA. What about Chandler, their prize offseason acquisition, having the worst year of his career? He is 33 years old, which some consider to be an older millennial. In fact, some even posit that you can still be a millennial in your late 30s. Kobe Bryant, the one famous for playing for the only Western Conference team worse than the Suns, is 37. He also has a history of petulance and selfishness, which, of course, is a principal tenet of "millenial culture." Maybe that's why the Lakers suck, too.