Cellphone Charger Sparks Fire on North Dakota Highway, SUV Completely Destroyed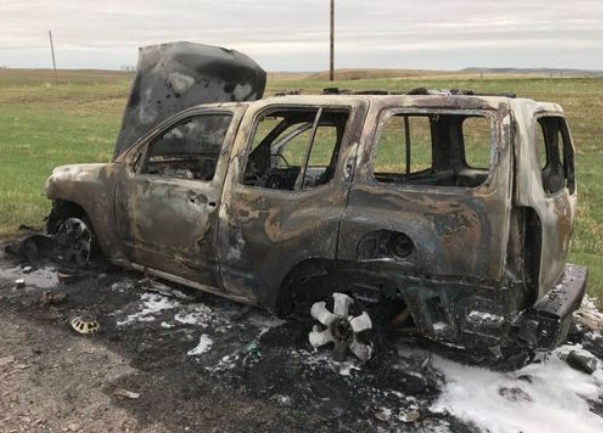 An SUV driving along I-94 Friday night near Mandan, North Dakota, went up in flames after a center console phone charger malfunctioned, the North Dakota Highway Patrol said.
The driver, 21-year-old Trevor Susla, of Chanhassen, Minnesota, was not injured as a result of the incident near the 136-mile marker on I-94—but his 2008 Nissan Xterra sport-utility vehicle was deemed a "total loss" by authorities, the Minnesota Star Tribune first reported. The nearby New Salem Fire Department responded to Susla's emergency call around 7:15 p.m., which shut down that section of the highway for approximately 10 minutes.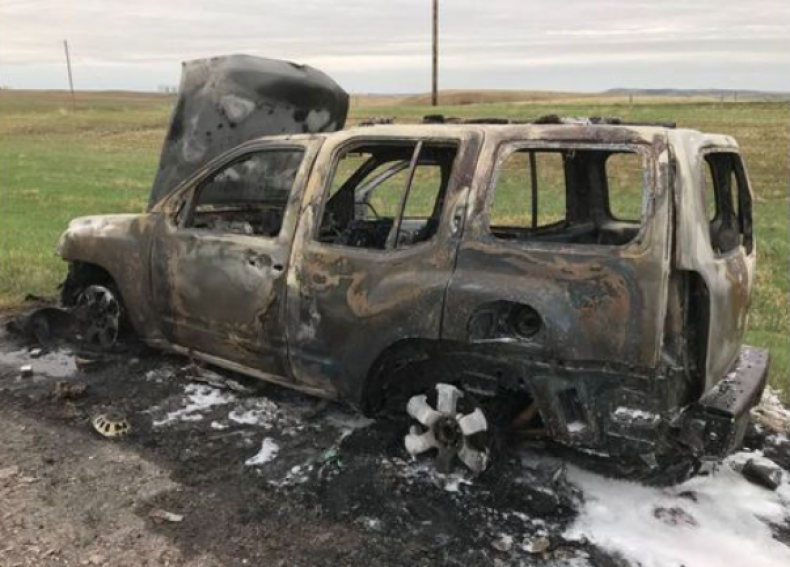 Susla told first responders he was driving eastbound when he suddenly noticed flames emerging from his phone charger in the center console of the SUV. After briefly attempting to suppress the fire with his hands, Susla told firefighters he pulled over on the shoulder of Interstate 94 and quickly exited his Nissan.
A statement from the New Salem Fire Department, which put out the flames, said Susla's vehicle was totaled and completely burned. The car was briefly left in charred ruins on the side of the road before the area was cleaned.
Neither Susla nor the firefighters indicated what type of phone charger lit the car ablaze—but it is not the first incident of incendiary digital devices. Several hoaxes about vehicles' GPS devices and phone charges lighting fires have previously spread across social media in recent years. However, the only confirmed fires as a result of overheated or faulty phones and chargers have occurred in homes and, in at least one instance, on an airplane. The Newton Fire Department in New Hampshire released several photos in July 2017 showing an iPhone charger that burned through a child's bed sheets. And in October 2016, the now-discontinued Samsung Galaxy Note 7 caught fire and caused the evacuation of Southwest Airlines Flight 994 from Louisville to Baltimore.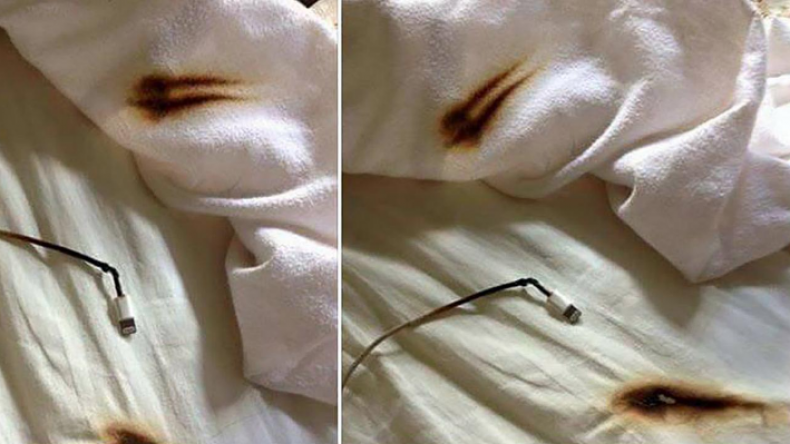 The North Dakota Highway Patrol confirmed the Friday evening incident to Newsweek but said they did not yet know the specific make of the car phone charger that started the blaze.
A representative with the highway patrol office told Newsweek the incident is still under investigation.