Photo Essay: Modern Myanmar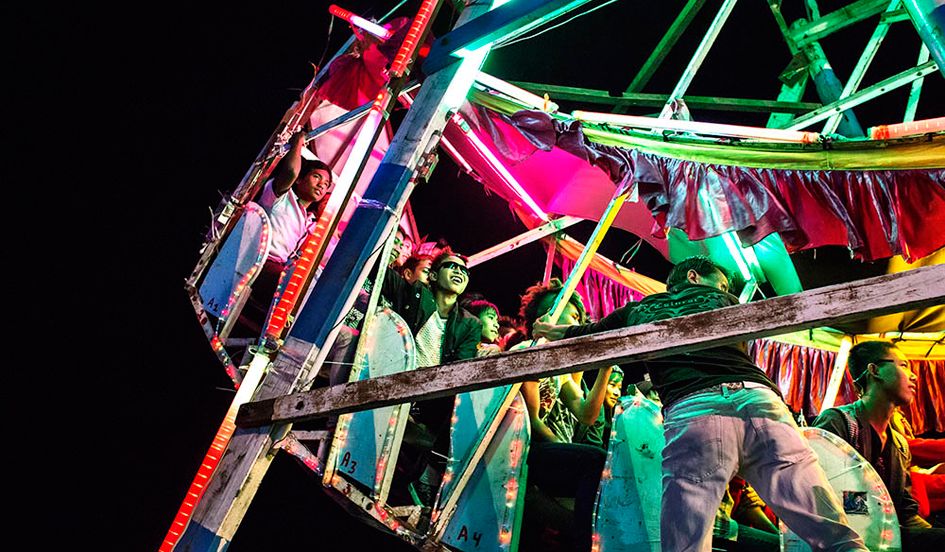 It is the upper class moving on, tasting the beginning of a golden age, dealing with the challenge of transforming the hard-working Myanmar people—both in their wallets and in their mentality—after decades of isolation, limitations and repression of free speech. Globalization is affecting all segments of Myanmar society as never before, and the younger generations have understood it is time to get involved. American, Japanese and Chinese companies are betting heavily on this new market, creating infrastructures and jobs. Tech companies from Qatar, Norway are flooding the market with the first cards for low-cost mobile phones, a real revolution for a people that until now had them in limited numbers and at exorbitant costs.
With new building yards for international visitors popping up like mushrooms in Yangon, global tourism has put Myanmar in the center of the map.
Myanmar is becoming more and more pop, on the cusp between recent ethnic strife and a future of possible Westernization and the costs and benefits of epic change.