Photo Essay: The Ukrainian Spring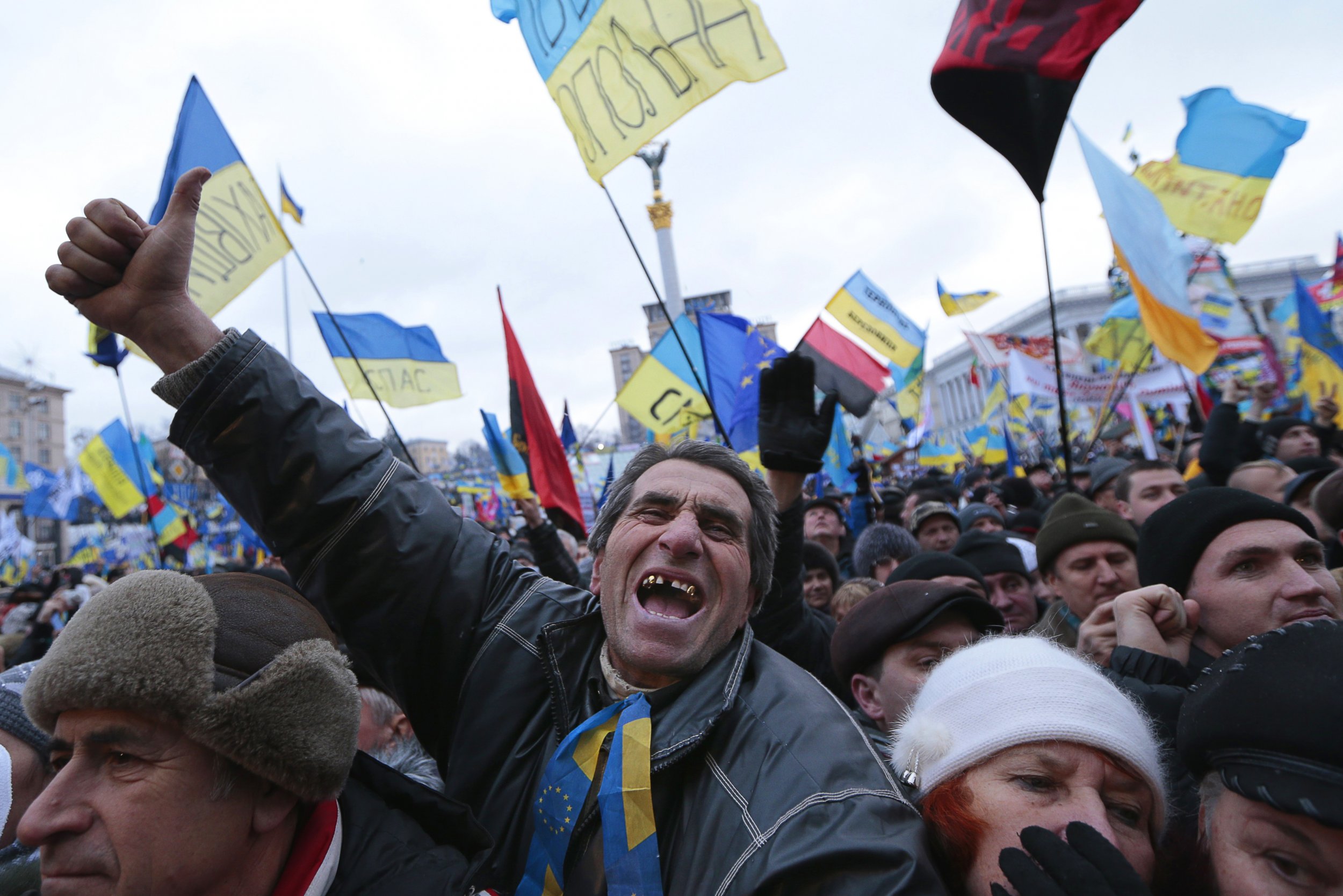 The people made their voices heard: After weeks of protests in the Ukrainian capital in which hundreds of thousands took to the streets, President Viktor Yanukovych has said he will hold roundtable talks to figure out a way forward. The national crisis – the biggest since the country's 2004 Orange Revolution – was spurred after Yanukovych decided to strengthen ties with Russia and weaken them with the European Union, backing away from an EU trade deal. Last night, protesters demonstrated their anti-Russia feelings as they pulled a statue of Lenin to the ground. After they broke the statue into pieces, the fragments became "the most sought-after souvenir" in the city, the BBC reported.
On Tuesday, past and present Ukrainian leaders will meet, along with representatives from the opposition, to look for a solution. The former Soviet republic, torn between East and West, is in deep economic trouble. The meeting, which will be broadcast on Ukrainian national television, is intended to be a "platform for understanding." Protesters are angry not just about the move away from the European Union, but also at perceived government corruption and a low standard of living in the country. Many have called for the government to step down. Meanwhile, the movement continued as protesters constructed barricades and more police moved into place around Independence Square, the focal point of the protests.