Photo Essay: What Remains of Donetsk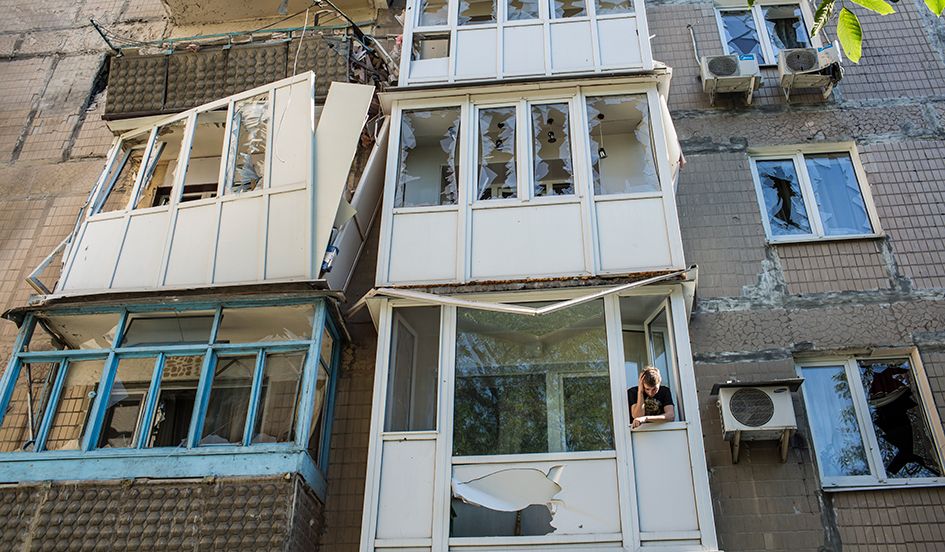 Photographer Brendan Hoffman returned in late July to Donetsk, the industrial city in eastern Ukraine where pro-Russian separatists declared the Donetsk People's Republic in April after a referendum in which they said residents voted overwhelmingly to break away from Ukraine. Since then, the city has been the headquarters for separatist forces and has repeatedly come under assault by Ukrainian forces determined to reassert control.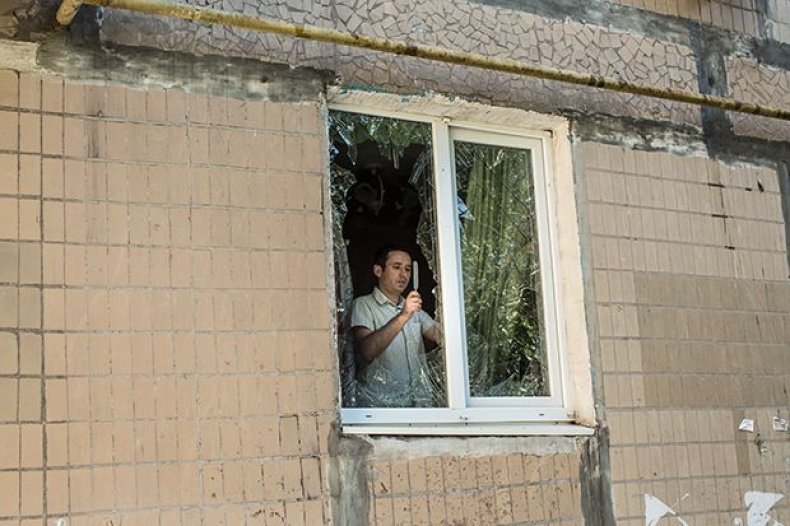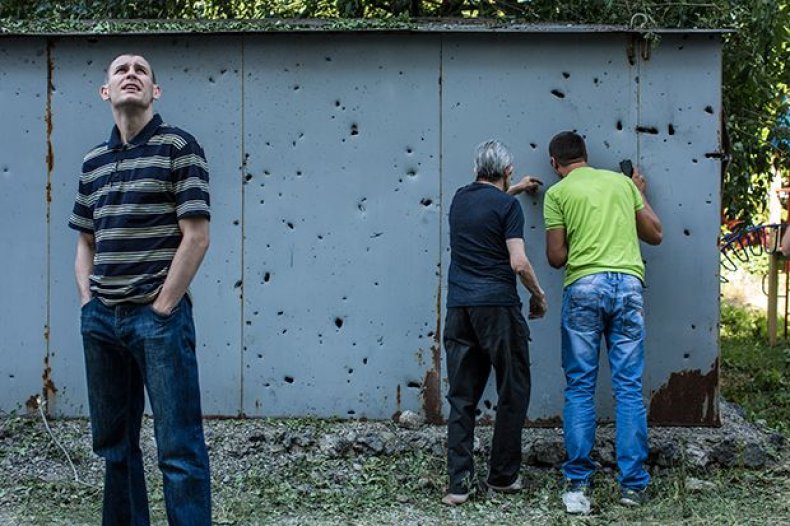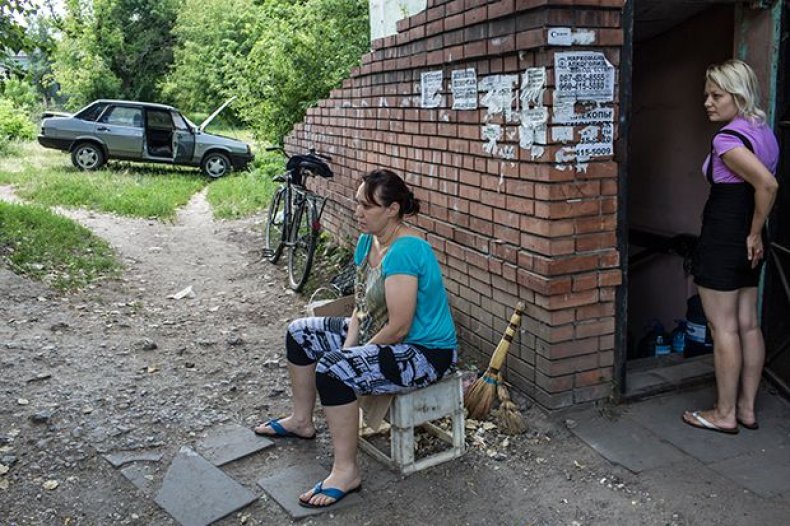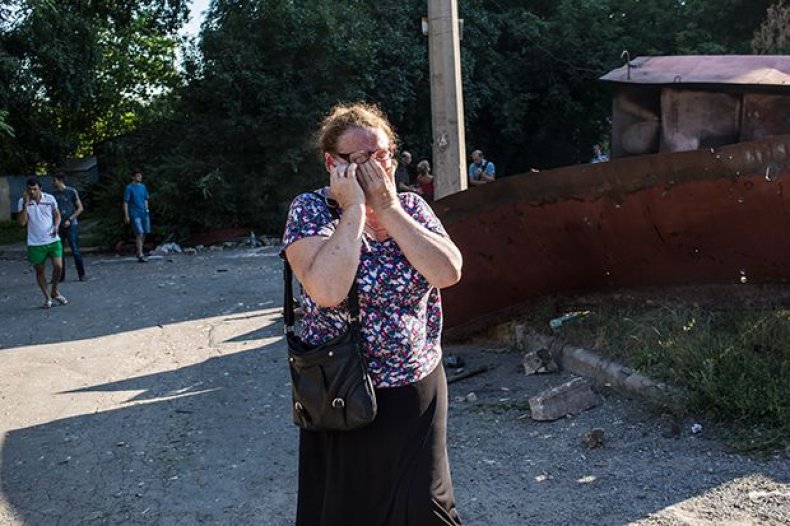 In May, Donetsk was a city I enjoyed spending time in. I had rented a cozy apartment, and there were plenty of good and cheap restaurants where reporters and photographers gathered, editing pictures on our laptops at the end of a long day. Now locals tell me that up to two-thirds of the residents have left. Many businesses are closed, their windows boarded up or covered with aluminum foil. There's an 11 p.m. curfew, and at rebel checkpoints you can find prisoners filling sandbags and digging trenches as punishment for staying out too late, or drinking in public, or looting. The streets are mostly, but not completely, deserted, making me wonder just what those left are thinking. Of course I asked, and everyone told me there was nowhere else to go.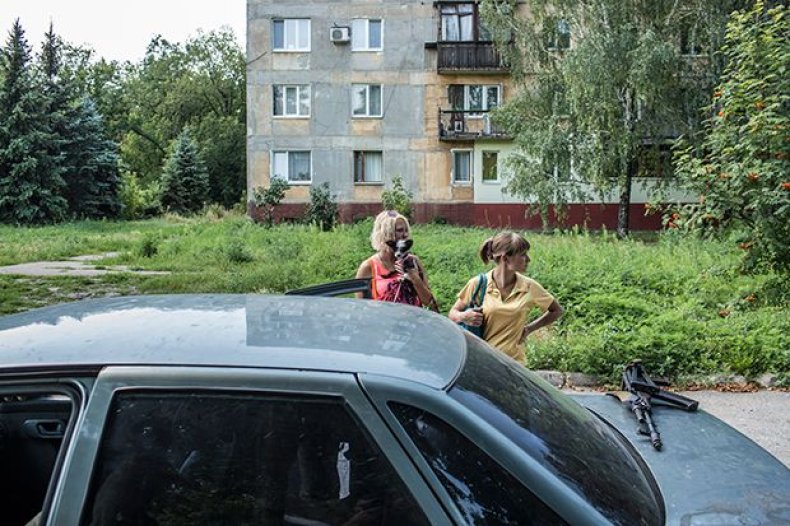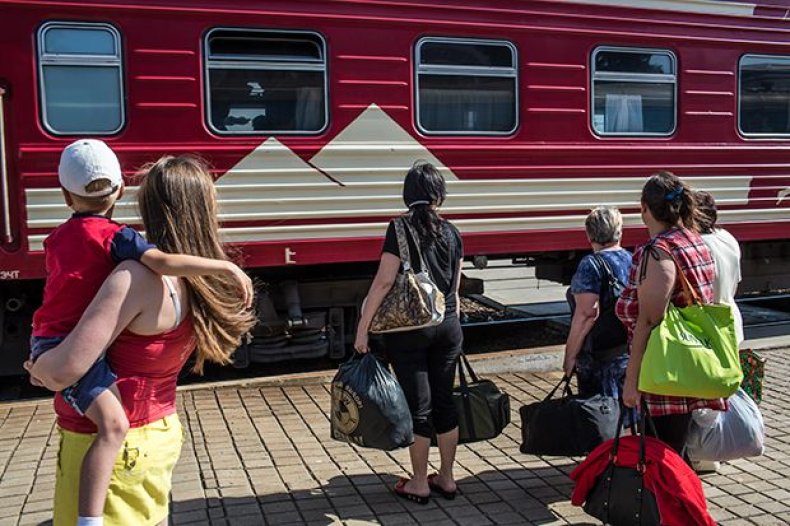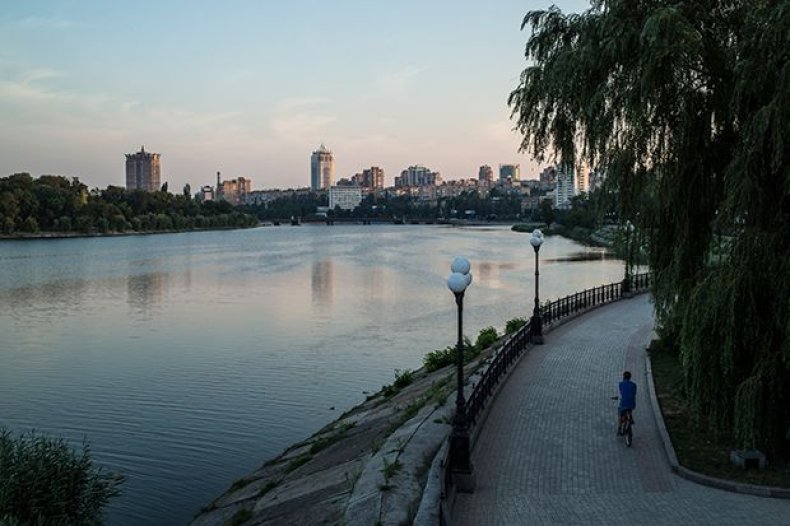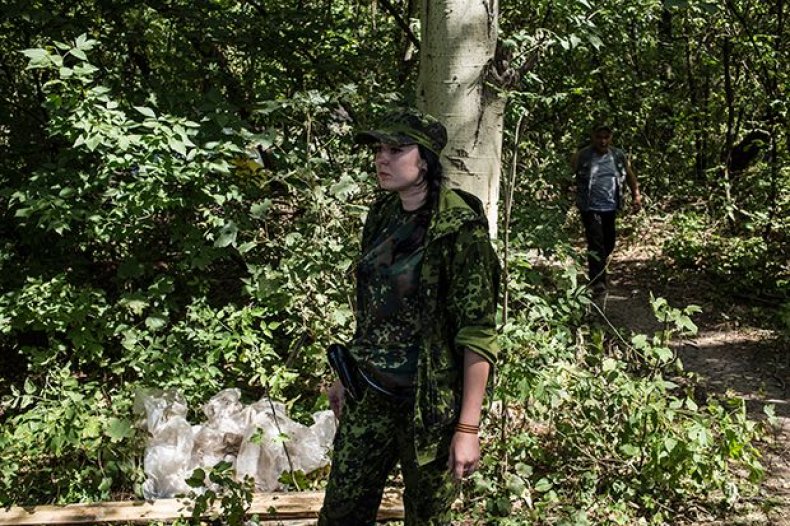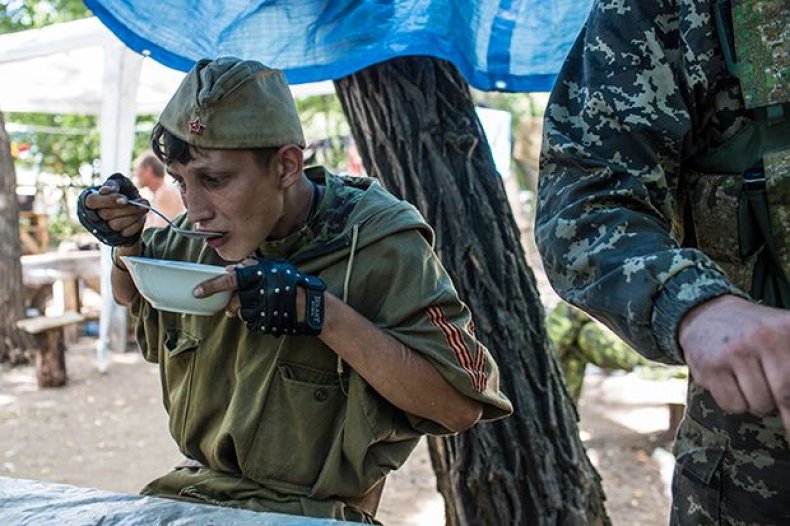 Near the northern edge of the city, close to the airport, is a frontline district called Ploshchadka that has been shelled constantly by the Ukrainian army. The rebels agreed to grant us access but insisted on escorting us for safety. We followed them through empty residential streets at 80 miles per hour, weaving around craters left by rockets, some of which were still sticking up out of the pavement. Here and there we found pockets of people clustered in front of buildings that had not yet been destroyed. They had plenty of food, they insisted, and relied on the rebels to bring them only bread, water and cigarettes. Nearby, two shots rang out. A driver had failed to heed or notice a signal to stop. It was just a warning, and he seemed unfazed.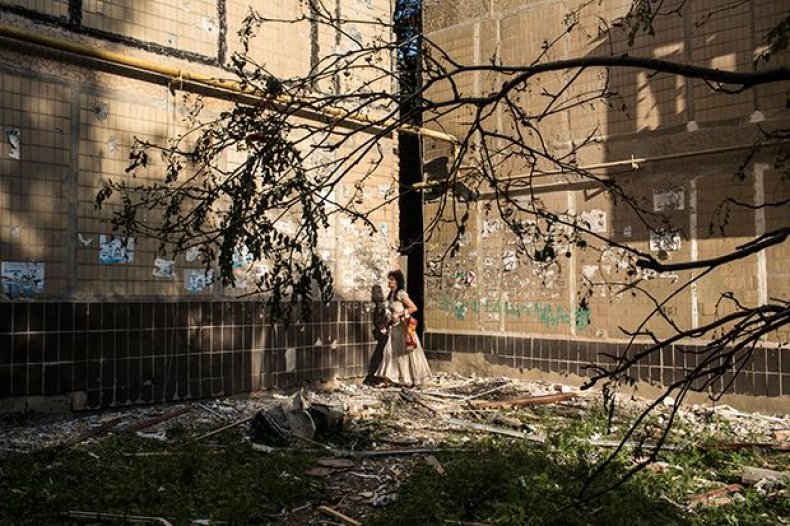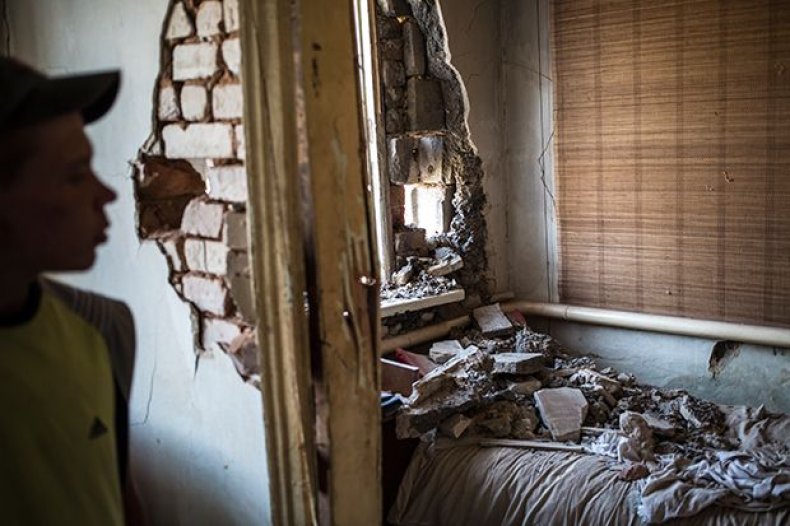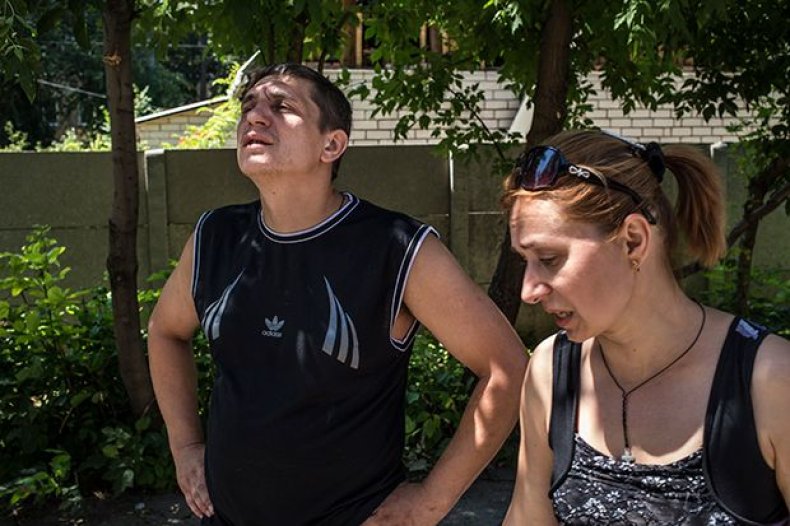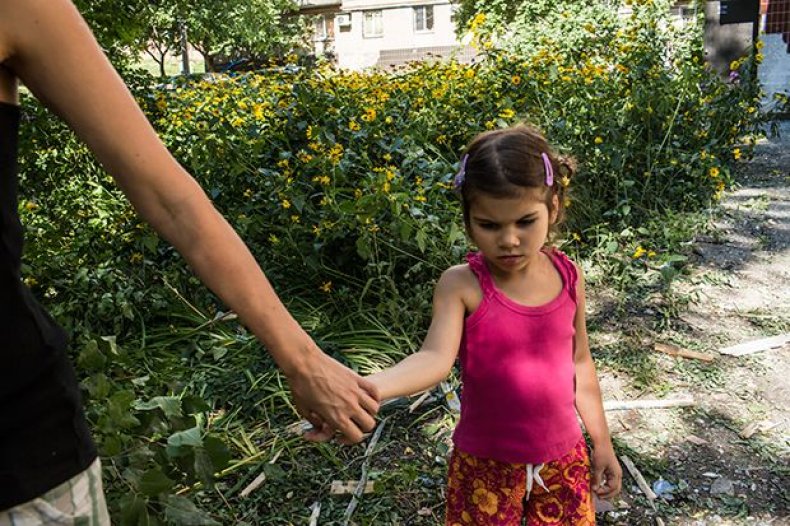 One day, we heard some loud explosions near the center of the city. We found the place, where half a dozen shells had hit some apartment buildings and a science institute. Just outside the front door of one building were three large craters where shells had landed only feet from the building's janitor. He was killed instantly. We later learned he had fled to Donetsk with his family from a town near the former rebel stronghold of Slovyansk to escape the fighting there. At the science institute, we were told only one person was in the entire building at the time it was hit, and he was in the exact room where the shell landed. He wasn't dead, but it wasn't clear if he would live.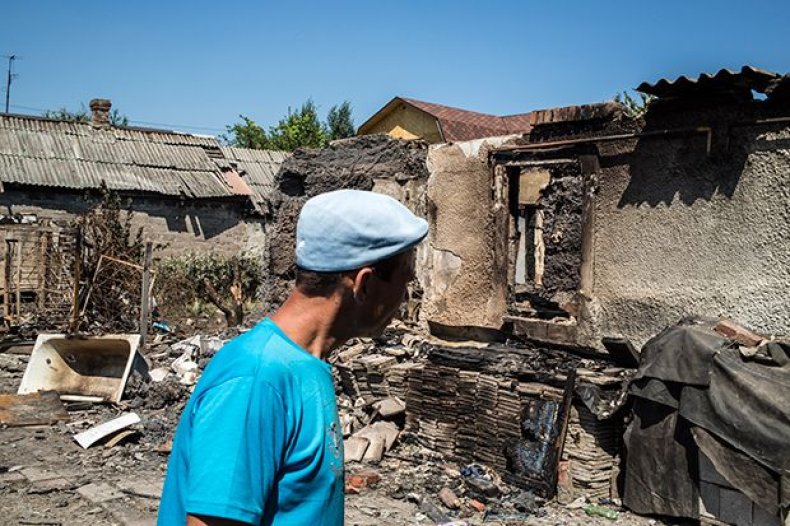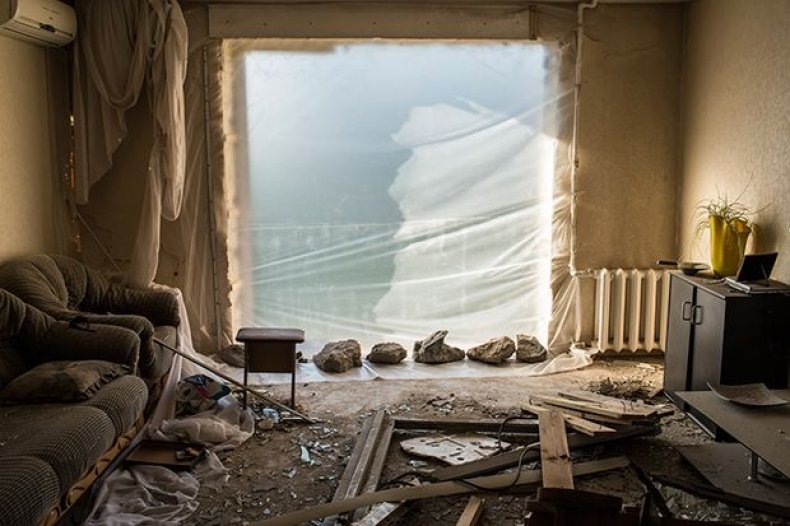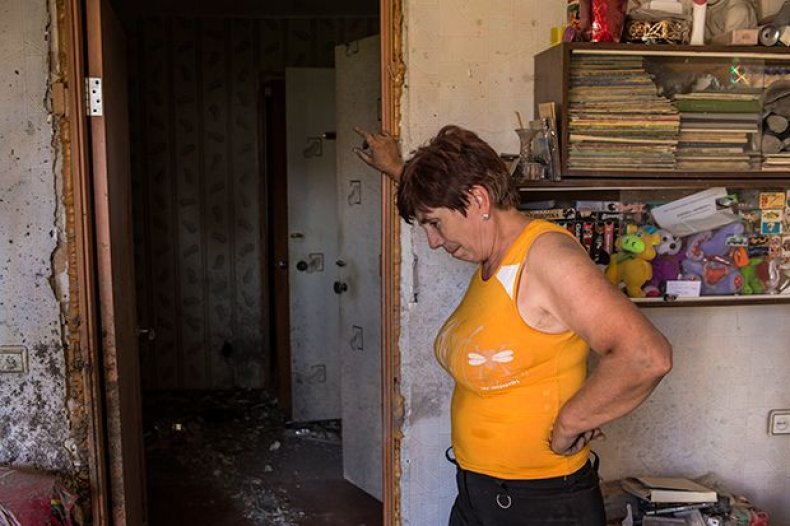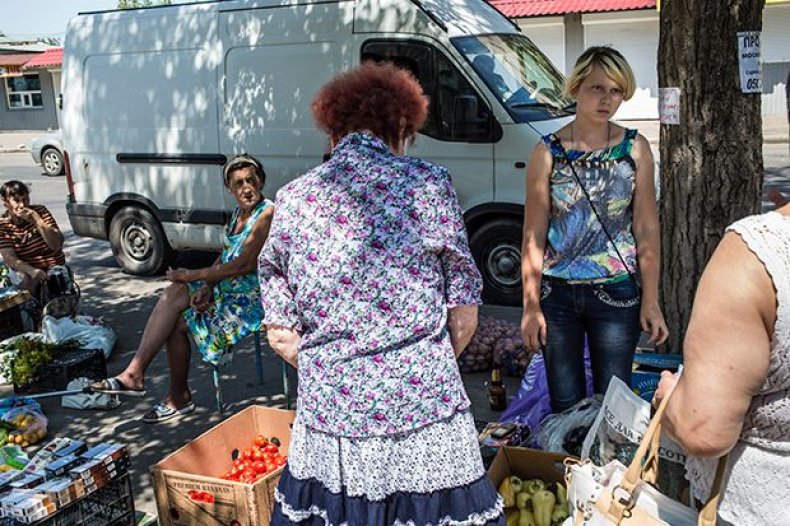 At a checkpoint on the edge of the embattled city of Horlivka, I waited for a high-level commander to arrive and give permission for me to enter the city. I chatted with a man named Dennis who was standing around looking lost. We discovered we were born in the same year, 1980, and I learned there's a word for that in Russian. Dennis identified himself as a militiaman, which didn't square with his civilian clothes. Pressed a bit further, he said his family had been killed by shelling in Horlivka the day before. With nothing left, he was joining the fight. He didn't want to talk about it anymore. A long line of cars waited to leave the city.​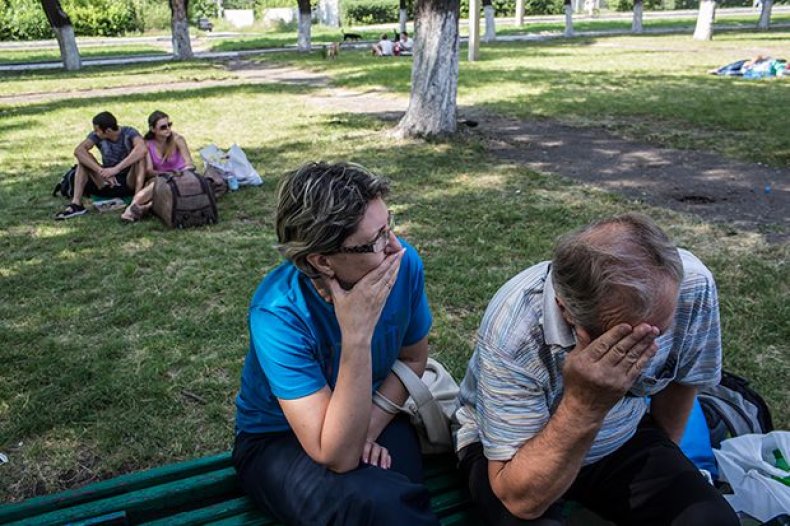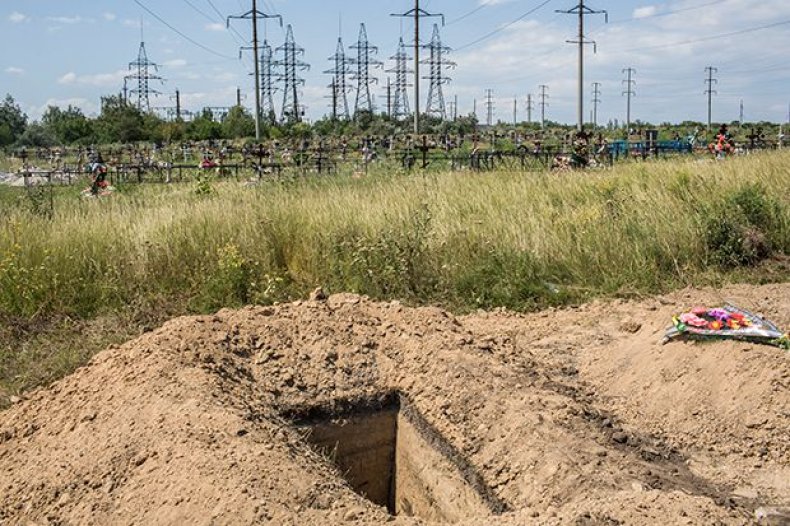 Brendan Hoffman is a documentary photographer based in Moscow, Russia and Kiev, Ukraine, where his work reflects his interest in the ways economic and political structures shape modern society and the weight of history on everyday life. More of his work is available on his website.